Brother International is donating industrial sewing machines to apparel manufacturers to produce protective wear to fight COVID-19.
By Peter Holland, Vice President, Industrial Products Division, Brother International Corporation
In the first half of 2020, when the coronavirus pandemic reached the United States, our first question at Brother International Corporation was how we could be "at your side" to our employees, customers and communities. As one of the world's largest producers of industrial sewing equipment, we knew Brother could play a vital role in the urgent need to increase the production of face masks and other personal protective equipment (PPE) to help stop the spread of COVID-19. Toward those ends, Brother donated its industrial sewing machines and bulk sewing equipment to more than a dozen companies and nonprofit groups manufacturing such apparel, overcoming logistical and social distancing hurdles associated with transporting and delivering equipment in the midst of the pandemic.
Our first call was to a coalition of well-established apparel and textile organizations working directly with the US Department of Health and Human Services (HHS) to meet the government's criteria and guidelines for the creation of protective wear. In March and April 2020, Brother's Industrial Products Division donated hundreds of thousands of dollars' worth of industrial sewing machines to apparel producers across the country making and donating masks to essential workers. Brother's industrial sewing machines will help increase the capacity of these companies to meet the growing demand for face masks and other PPE.
In addition to supporting the national apparel and textile coalition, as a New Jersey stalwart (Brother's headquarters are in Bridgewater, N.J.), Brother's Home Appliance Division directed aid to organizations in our own backyard. Supporting non-profits and community groups has always been a focus for Brother, many of whom came together to make protective wear with Brother's help.
Brother donated bulk machines to NJ Masks (NJMasks.com), a volunteer group that has made and donated almost 2,000 masks to hospitals, nursing homes and others in need.
We were also able to provide much needed sewing equipment to DesignLab Give, an organization in Miami that provides educational sewing classes to underserved communities.
Our company motto is "At Your Side," and is exemplified by the immediate response to help in the fight against the coronavirus. Brother is always looking for opportunities to be a partner and to provide support to its community in an authentic and meaningful way.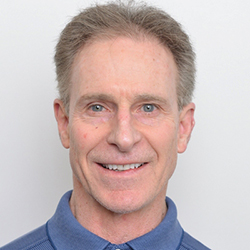 Peter Holland is the Vice President of Brother International Corporation's Industrial Products Division, fully responsible for Brother's world-class sewing solutions and Direct-to-Garment digital printing technology. A lifelong New Jersey resident, Peter received his B.A. in Economics from Fairfield University, at which he was a member of the men's varsity basketball team. Peter continues to leverage his sports and business background to develop winning teams that fully realize their potential.