By Ken Koenemann
Political leaders in the United States, the United Kingdom and elsewhere are hotly debating what the future of globalization will look like. At this point no one knows what changes to current trade agreements and governmental policy will ultimately be implemented. What financial impact these changes will have on manufacturing companies —positive or negative – is even more uncertain.
What we do know is that flexibility has always been the best hedge against uncertainty. Here are three ways for executives to improve operational flexibility and prepare your company for whatever happens next.
Make Flexibility Part of Your Strategic Plan
Every business will eventually respond to government policy or regulatory changes. The most flexible companies can respond quickly, make the most of opportunities and minimize any negative financial impact. The strategic challenge from a cultural and capital investment perspective is to build an organization that can react quickly to market dynamics at the lowest possible cost.
It's easy to boost flexibility by spending money. Just add capacity, equipment, people, supplies or inventory. Businesses do this all of the time to manage demand variability, especially during busy seasons and strong growth periods. Company leaders have to strike the right balance between optimum flexibility and the cost to the business. Key considerations include potential growth areas, changing customer expectations and emerging opportunities.
For example, consider the Internet of Things (IoT). IoT and related technologies are opening up opportunities in many industries to provide services that require more flexibility. The business model is like the aerospace industry, where aircraft-on-the-ground (AOG) teams scramble to get customers' planes back up in the air and earning revenue as quickly as possible. These teams include highly cross-trained fabrication personnel and dedicated equipment –not utilized at high levels– that can produce needed parts on demand.
Build Flexibility into Decision Making
Embedding flexibility into daily decision making is an essential element for making it part of your operating strategy. Standard business decision making practices often undermine flexibility.
For example, 3D printing and other new production technologies are inherently more flexible. But such technology can seem more risky from a financial perspective when investment decisions are based on traditional accounting practices and standards, which typically expect a one-year or shorter return on investment. Such financial parameters tend to favor high volume, inflexible equipment configurations.
Procurement is another area that gravitates toward decisions that make operations and supply chains less flexible. Developing and qualifying multiple suppliers can require significantly more effort, for example, but the redundancy protects against both supply and demand uncertainty.
On the other hand, new information technology is dramatically improving decision making flexibility. Cloud-based applications and data storage solutions, sensors and Internet connectivity are eliminating information latency. Executives have real-time visibility into business performance, the ability to understand any misses and monitor what their people are doing to fix any problems.
Protect and Expand Process Flexibility
We define day-to-day manufacturing flexibility as the ability to adjust production activity as needed to meet current demand. Demand dimensions include product characteristics (like different colors), configurations (models), quantities and other attributes, at the anticipated quality levels.
Operationally, meeting these demand dimensions requires the ability to flex capacity, adjust labor inputs, and expand storage space. This flexibility mandate is supported by fast equipment changeovers and quick setup times. Rapid changeovers are one of the core capabilities of a lean manufacturing operation, which too many companies have drifted away from.
On the people side, employment regulations, union contracts and the need to hold onto good employees all limit labor flexibility. Cross-training personnel increases the ability to adjust production schedules based on actual demand, and manage absenteeism. Such flexibility – having the ability to produce every product every day – also helps improve equipment utilization and productivity.
In conclusion, the need for operational flexibility will continue to grow with rising customer expectations for more product configurations, more customization, more frequent new product introductions and faster order fulfillment cycles. By following the mindset and strategies noted above, manufacturer business leaders can increase flexibility without letting costs spiral out of control.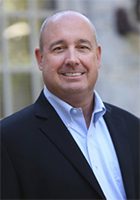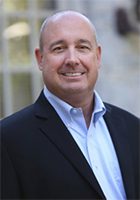 About the Author
Kenneth Koenemann is Vice President, Technology and Supply Chain, for TBM Consulting Group (Raleigh, NC). Ken is widely recognized for his expertise in applying lean principles to supply chain and customer-facing processes in manufacturing and service organizations. Previously, Ken was a Director at American Greetings, where he was responsible for strategy and internal continuous improvement activities, and Managing Director of the Consumer & Industrial Supply Chain Practice for KPMG Consulting.