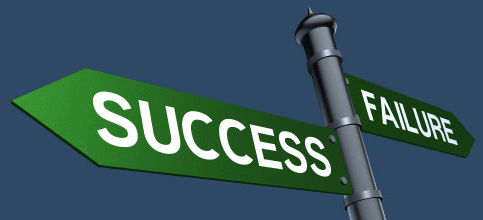 October 18, 2019
Education and professional development are critically important for a successful manager. Even though the need for formal university training has been put into question by success stories of several school dropouts, there is still an urge for knowledge and skills in people who occupy executive positions and lead others.
Any company seeks people who can contribute to its growth. It can be done by transferring progressive experience and vast competencies. They can only be gained through continuous learning and self-advancement that actually define a good leader. It does not merely relate to a college education but also encompasses such things as leadership and communication training, professional courses, behavioral practices, etc.
Combining professional development and work can get tough sometimes. Many successful managers often opt out of getting a degree because they lack time to handle business, let alone education needs.
However, those executives who decide to give it a shot and balance education, job, and life often use admission essay writing help as well as external assistance with any other project. Today, professional writers assist hundreds of CEOs and managers in organizing their time, enabling them to study and work simultaneously.
Nowadays, it is not a privilege but a necessity for chief executives to develop and advance their skills in every possible way. Here are several examples of how this can be done:
Solid Formal Education
Even though there are some success stories when a person could reach the summit of its career ladder without any formal education, universities and colleges provide students with better guarantees of success in life.
It is better to increase the odds and study the field you are going to enter. Even if you choose a different path later, the knowledge you get, and the degree you will hold will never be redundant.
Moreover, universities and colleges often have stable networks with the most prominent companies in the country. It can help you start your career in a place where you will get hands-on experience that will lead to future success.
Not to mention that almost every job announcement requires executives to have no less than a bachelor's degree.
MBA
Getting an MBA degree is another step in your academic career that can boost one's corporate success. Executives with MBA advance their career ladders faster than their peers with bachelor's degrees. Also, MBA programs provide students with comprehensive training that includes professional and leadership courses.
This degree is dedicated to creating future leaders who can shape the corporate environment and make people work for the benefit of the business.
In addition, an MBA can be seen as a professional development course because they are usually up to date and provide adult students with knowledge about the most recent trends in the industry. Soft skills training given as a part of the MBA program is usually dedicated to strengthening the leadership and managerial qualities of students.
Professional Development
Professional development has become a must for every successful manager. The point is that such training helps one tackle problems that a person may have never experienced in one's career. By learning beforehand, one can understand an algorithm to be chosen in a similar situation in the future.
Also, any work becomes routine one day. After several years in one position, you will know the schedule and tasks so well that you will be able to perform them with your eyes closed.
Professional development courses are focused on challenging one with new activities that require skills that may have never been mastered. Such activities expand your skill set, making sure you advance rather than degrade.
Soft Skills Training
Since executives need to work with people directly through communication and negotiation, it is critically important for them to upgrade soft skills.
They need to know how to motivate people, facilitate collaboration, negotiate contracts, and solve problems if they appear. Sometimes, these skills come naturally, but in many cases, they need to be developed.
It has become trendy to study using online materials. There are lots of courses that can help you learn new things without leaving your home or office. Chief executives should make use of every such opportunity to enhance their soft skills.
If formal education and professional development refer merely to professional skills, executives still need to train to be a better leader, speaker, manager, and partner.
Image Building
In the modern world, how you look and what message you send with your style and taste really matter. For many businesspeople, how you dress and what accessories you choose may be defining.
Moreover, the clothes you choose can indeed strengthen your self-esteem. It can help you send the right message to any counterpart. If you are confident that you look good, focus on professional stuff. If a small detail in your clothes or style bothers you, the entire negotiation process can go wrong.
It is not always about money, but it is always about confidence. Critically evaluate how you dress and decide how you want people to see you. Build your own image by choosing appropriate suites, dresses, bags, accessories, and gadgets. They must emphasize your strengths.
Final Words
Businesspeople and chief executives should be keen on continuous learning. Rapid transformations and challenges require leaders to take unconventional approaches and seek for unusual resolutions. It can only be achieved if their knowledge is regularly updated.
Moreover, occupying an executive position also means working with people, where you need to practice social skills. If they are not your strength, never stop advancing through training.
Also, top managers should have a perfect style to be able to build an impeccable image and send the right message to the partners. Everything should reflect the traits they have as well as demonstrate success with how they look.
Even though knowledge and skills matter more, image and style help make the best first impression. Thus, the clothes and accessories you choose help you gain confidence that is especially needed in the corporate world.
Every detail matters, so stay focused and shrewd to succeed.