Volume 23
| Issue 2
| Year 2020
Click here to read the complete illustrated article as originally published or continue below to read the text article.
By Sal Shiekh, Vice President, Marketing at Canon Solutions America, Inc.
Amid event cancellations and temporary closures of businesses, schools and offices, many print providers have pivoted operations to contribute to critical supply needs for frontline workers as well as seek out alternative lines of revenue. Canon U.S.A., Inc. and Canon Solutions America, Inc. have stepped up to help support customers during this time, offering solutions and expertise.
One such customer is Maryland's Hatch Exhibits, a full-service exhibit production shop that temporarily closed in March as a result of the pandemic. In just two weeks' time, Hatch Exhibits reopened as a producer of reusable face shields, disposable gowns, touchless door openers and other protective equipment to help essential businesses.
Thanks to Canon's Colorado 1650, the MultiCam Celero 7, a Colex 10' x 5' Sharpcut, and Canon Solutions America, Inc.'s support in sourcing other necessary materials, Hatch Exhibits has been able to quickly manufacture this gear to help create a safe workspace for its staff to continue with essential projects. The company has implemented a multiple shift system, alternating employees to help ensure their safety. Using its Colorado 1650 device, the company has printed large floor signage to continuously enforce social distancing while employees are working.
In particular, the production of lightweight face shields and accompanying headgear has been successful for Hatch Exhibits. The company has been able to quickly manufacture approximately 3,000-4,000 headgear/shields per day and even created a line of face shields specifically for medical professionals who tend to children. Called Shield Pals, they are decorated with decals that transform wearers into superheroes, robots and animals to help provide a sense of comfort to kids.
As cities and businesses begin to reopen across the country, Canon is committed to providing continued solution and service support to customers and dealers so they can resume traditional operations and continue to support local communities through the power of print.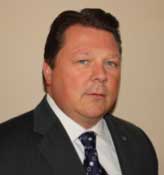 Sal Sheikh has been managing sales and marketing operations in both country-specific and corporate headquarter environments in Europe and the U.S.A. for over 25 years. This unique and extensive background has given way to some of his other current responsibilities, including the development of Canon Solutions America's Go To Market strategies and the creation of critical initiatives to drive growth. His role within the company also calls for product introduction and portfolio lifecycle management, budgeting and cost control initiative oversight, and strategic planning related to numerous high-level projects. In addition, Mr. Sheikh continues to develop, with his team, integral relationships with many of the nation's top print providers and suppliers.
As Vice President of Marketing, Large Format Solutions for Canon Solutions America, Inc., Sal Sheikh is responsible for all marketing activities, business development, and strategy of Canon Solutions America's large format business and product portfolio.
Since June 2016, Mr. Sheikh also became part of the Canon U.S.A. organization as Senior Director Business Imaging Systems Group responsible for supporting Canon Americas affiliates in Canada, Mexico, and Latin America for the Océ branded Large Format business groups and products.