One of the most promising areas of cancer research is known as immunotherapy, in which a patient's own immune system is enlisted in the fight against cancer. A powerful form of this type of therapy is chimeric antigen receptor (CAR) T-cell therapy. Using CAR-T therapy, immune cells are taken from a patient's bloodstream, reprogrammed to recognize and attack cancer cells, then reintroduced into the patient where they get to work destroying targeted tumor cells. On 30th August 2017, Kymriah (tisagenlecleucel) from Novartis became the first chimeric antigen receptor (CAR) T-cell therapy to be approved by the FDA. This approval has important implications for health-care supply chain because the use of this promising treatment presents considerable logistical challenges.
CAR-T therapies pose unique challenges from a logistics standpoint for the healthcare industry. This is because these are individualized therapies, i.e., one patient, one unique therapy regimen designed specifically for that patient. Additionally, the temperature requirements for moving the patient cells from the clinical site to the manufacturing site and back to the clinical site after manufacture for dosing are very exacting and require strict chain of custody and chain of condition monitoring at different temperatures (2-8°C as well as cryogenic -196°C). Moreover, in addition to exacting temperature control, one also must be able to support demanding transit schedules that need to correlate closely to the hospital procedures to ensure the patient prepared to receive the treatment. Companies supporting both the temperature and transit demands have little room for error, one mistake in handling of the product while in transit will render the material unusable and ultimately prevent that patient from receiving the treatment.


It has become clear that actionable cold chain logistics management is vitally important to preserving the efficacy and safety of valuable cold chain dependent medicines and for risk mitigation. One means by which companies in the space are looking to manage risk for personalized therapies is the implementation of Quality by Design ("QbD") processes in support of logistics management. QbD is a science and risk based approach to quality that identifies, measures, and defines the critical processes that impact quality and provides a pathway to introduce quality and risk management into the design process. QbD incorporates modern tools such as GPS-enabled, real time data loggers to preemptively understand and control in transit variation. The process cannot be implemented without the ability to dynamically measure and understand the variation that exists in the logistics process by using historical data, testing, and modelling to help analyze, forecast, and eliminate risk during transport.
Next generation informatics systems must have the ability to not only collect location and handling information from in field scan codes and airline data, it needs to effectively manage the validation and qualification data for the packaging, verify and control the performance, calibration, and reconditioning status of the packaging, collect and correlate real time data collected from data loggers in the field as well as assess performance and cost of selected logistics partners. In addition, the informatics systems that are required to manage an ever-increasing complex supply chain must have the ability to not only actively monitor the logistics conditions and considerations around any given product distribution, it must also be able to interpret the data coming in from the next generation data loggers in real time, assess risk intelligently, and support defined Standard Operating Procedures related to escalation procedures if an exception requiring intervention is observed.
Now that the next generation of immunotherapies are a reality, shipping and logistics partners must keep pace. Development and implementation of next generation, intuitive systems that can not only maintain chain of condition and chain of custody, but also assess and mitigate risk to the therapy while in transit will be imperative in bringing these groundbreaking treatments access to the market on a global basis.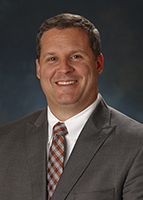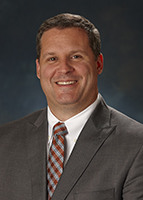 Mark Sawicki, Ph.D., Chief Commercial Officer, Cryoport msawicki@cryoport.com
Mark W. Sawicki, PhD, is chief commercial officer at Cryoport. With more than 15 years of business development and sales management experience in senior leadership roles, he has a proven record of consistently delivering on corporate revenue and market share goals in the pharmaceutical and biotechnology industries. Dr. Sawicki holds a doctorate in biochemistry from the State University of New York at Buffalo, School of Medicine and Biomedical Sciences. He also received graduate training at the Hauptman Woodard Medical Research Institute and has authored numerous scientific publications in drug discovery with a focus on oncology and immunology.