March 20, 2019
By: Steve Everly, Brand Director, Materials, Processing/Packaging and Automation, UBM
Technology is revolutionizing our world and perhaps no other industry has greater potential to be so monumentally impacted as manufacturing. In addition to freeing people from the repetitive, often mundane tasks of factory work, technological advances are bringing manufacturers increased efficiency, faster times to market, better quality products, all at reduced costs. This evolution relies on some of the most sophisticated technologies, including 3D printing, augmented reality, artificial intelligence (AI), machine learning (ML), the Internet of Things (IoT), and robotics. However, despite such innovation, many manufacturers have yet to embrace these modern technologies.
Although taking advantage of such new technologies may appear to be an obvious and natural evolution of any factory floor, manufacturing companies have been risk-averse in implementing new technology, precluding widespread adoption. Factors that rank among the top concerns of manufacturers in automating include lack of experienced workers to operate the machines, high transition expenses, and safety concerns. The following expands on these concerns and explains how manufacturers can overcome these challenges.
Overcoming a Lack of Experienced Workers
In recent years, manufacturers have turned to machines to confront challenges caused by a shrinking workforce. According to a 2018 skills gap study from Deloitte and The Manufacturing Institute, 488,000 jobs for skilled workers in the U.S. manufacturing industry remain unfilled due to the skills gap crisis, a number that is expected to grow to 2.4 million between now and 2028. Contributors to the current talent shortage include the retirement of baby boomers, a growing economy, and the introduction of new advanced technology and automation requiring workers with new skill sets.
The influx of advanced technology and automation in manufacturing continues to disrupt all aspects of operations and, in the long-run, all manufacturers will need to embrace this trend. In fact, to address the skills shortage, especially in regard to production-focused positions, automation is becoming increasingly important. A part of the overall strategy many manufacturers are implementing to alleviate growing struggles in finding talent includes investing in automation to reduce or eliminate low-skilled jobs. These technologies can be found in the form of robotic arms on production lines, co-bots that assist humans in manual tasks, and robotic process automation (RPA) to automate routine business processes.
Of the executives surveyed in the skills gap study, nearly half have implemented automation in the form of robots, co-bots, ML, or AI in the past three years. Of those executives, 64 percent found that automation helped them overcome some of the challenges they face in filling jobs with worker scarcity.
Alleviating the Financial Burden of Automation
Historically, automation meant a complete overhaul of the factory's process. Now, partial automation is feasible, allowing large manufacturers to keep up with the evolving industry needs at reasonable cost. Furthermore, over the past few years, collaborative robots, or co-bots, have grown increasingly popular across factory floors. Co-bots help fill a gap in the market as they provide low-cost, easily integrated collaborative functionality. Proctor and Gamble (P&G) was an early adopter and industry leader in incorporating collaborative robots into large-scale consumer product manufacturing. Since introducing such robots, P&G projects cost savings of an estimated $10 billion in just five years.
However, a smaller organization often lacks the budget to buy robots. As a result, an abundance of suppliers are introducing Robots as a Service (RaaS). Solving one of the largest barriers to entry to industrial automation—the debilitating cost and time constraints associated with setup—RaaS offers rental plans available at reduced rates, coupled with agility in placement and a faster implementation opportunity. In fact, modular configurations also offer manufacturers the ability to pinpoint specific areas in the process to automate and spread out the cost of implementing automation.
Major players in the RaaS space include Savioke, Robosoft Services Robots, and Acorn Product Development. A primary challenge for most manufacturers is cost. RaaS companies are keeping costs manageable for those dipping their toes in automation. The agriculture industry, a sector very sensitive to production cost, is embracing robotics through the RaaS model. Farmers can now rent equipment that was formerly out of financial reach, and in return, pay manageable lease rates.
Ensuring Workforce Safety
Lastly, guaranteeing the safety of workers is a paramount goal for all manufacturers; hence, the industry is experiencing a plethora of stricter safety compliance protocols. Collaborative robots have been designed with increasing safety features. However, no tool is inherently safe or dangerous. What matters is how workers are trained to work with automation and how machines are operated in practice.
Research on the interaction between robots and humans also is important. Some of the latest, most innovative research stems from SIMPLEXITY, an industry leader identifying new human-robot solutions that free people from repetitive, labor-intensive work in a safe manner. For example, the gap is closing between highly automated processes and the manual polishing of complex geometries by creating a safe environment of collaboration between the robot and the human worker.
Nevertheless, manufacturers need to be prepared for the ever-present safety challenges born from automation and continue driving unceasing developments in the following areas to encourage safety:
Stopped State Monitoring – The ability to stop working when a human enters a specific area and resume working when the human leaves.
Speed and Separation Monitoring – A robot's ability to slow down or stop depending on the distance of the human in question.
Hand Guiding – The ability to know when a person is in contact with the robot for guidance and training.
Power and Force Limitation – Sensors and technology within robotic automation that restricts the amount of force applied.
Robotic automation is one of the most transformative trends of all time for the manufacturing industry. Robots drive costs down, bridge the skills gap, and empower companies to keep pace with today's rapidly changing consumer tastes for high quality goods and products. This year will see robotic automation take another major leap toward emancipating human workers from rote, tedious and often dangerous toil while freeing workers to take on new and exceedingly creative and liberating livelihoods in the workplace.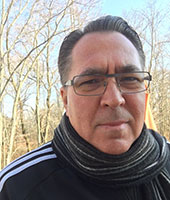 About the Author
Steve Everly is Brand Director – Materials, Automation and Packaging for UBM's Advanced Manufacturing Group. As Brand Director, Everly oversees a number of UBM events including North America's largest and most comprehensive event for advanced manufacturing professionals, Automation Technology Expo (ATX) West, the East Coast's largest advanced design and manufacturing event, ATX East, ATX Minneapolis, Advanced Design & Manufacturing Expo Toronto and Montreal. UBM is the leading B-to-B event producer, publisher, and digital media business for the world's advanced, technology-based manufacturing industry.