CEO's pivot in response to COVID-19 leads to new custom mask company in Charleston | S.C.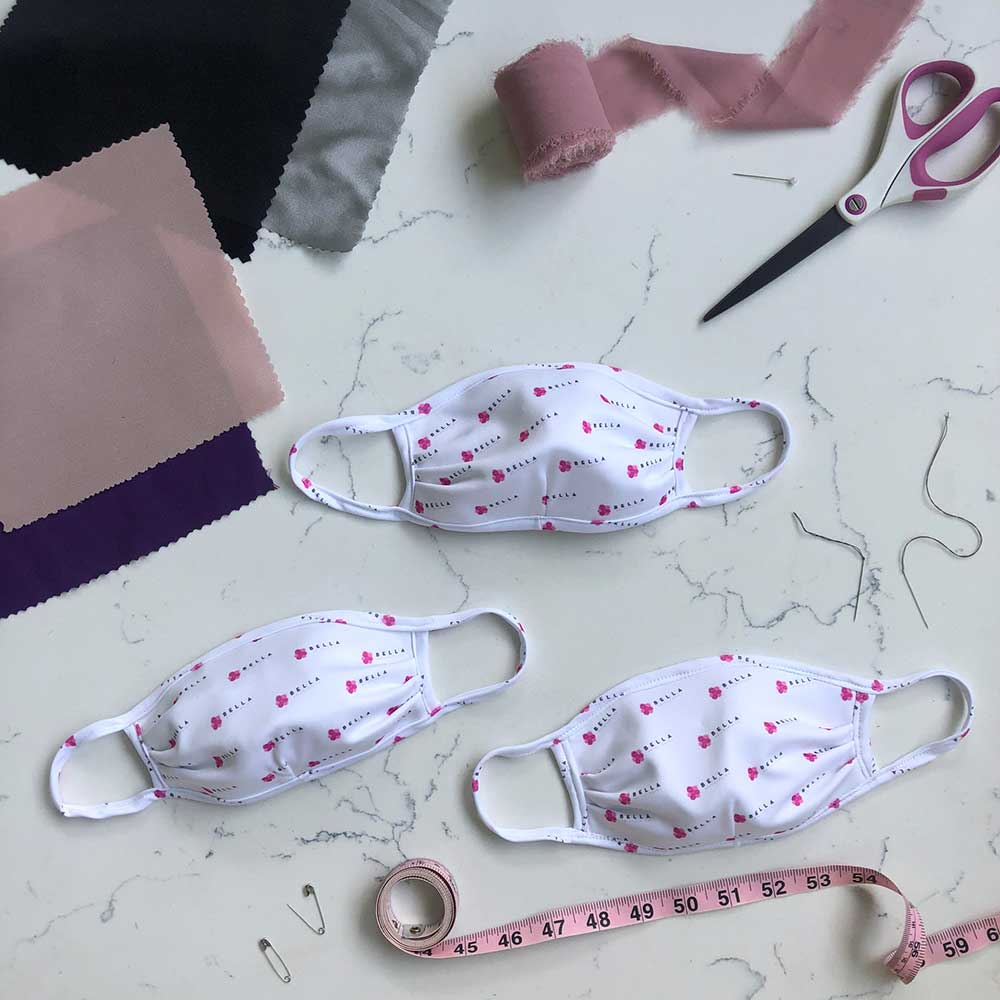 By: Katherine McDonald, Founder and CEO of Kate McDonald Bridal
In 2014, I founded Kate McDonald Bridal in Charleston, South Carolina. Over the last several years, the company has grown immensely – our wedding dresses are sold at 27 stores nationwide and we have manufacturing operations in New York and Los Angeles. Similar to other companies across the U.S., the COVID-19 pandemic forced our operations to a halt. I knew we had to do something, not only to stay viable during this time, but to help keep people on the frontlines and in our community safe.
I heard about a woman in Michigan who was pivoting operations to make face masks and thought, "We can do that too." I rallied a number of local seamstresses and sent a call-to-action for garment bags to all the stores that carry our dresses nationwide. We received dozens of bags and quickly started sewing masks. The tight, woven cotton fabric of the bags makes for a very durable mask. In just one month, our team produced and donated 2,500 masks for first responders and we haven't stopped sewing since.
Due to high demand, we have been able to retain our entire staff during the pandemic despite the shutdowns. This effort also led to the creation of my third company, James + Hudson, which will be solely dedicated to making custom face masks. We have already received orders from construction companies and national bridal chain Bella Bridesmaids. We've also partnered with Thrive Saves Lives – a nonprofit that provides shelter and transitional housing to victims of domestic violence.
Innovation is part of Charleston's DNA – I am one of many entrepreneurs who have grown my businesses here thanks to Charleston's creative spirit and business-friendly climate. Our cutting room is located at the former Naval Base in North Charleston and I love the juxtaposition of our bridal fabrics and the industrial buildings. Charleston is resilient and I know we will come out of this strong, but until then, I am proud to support my community. James + Hudson is now hiring remote sales consultants who can help grow our line of custom face masks for schools, restaurants, sports teams, weddings, special events and more to aid our local businesses, and those nationwide, in reopening.
Over my 17 years in the industry, not once did I think I would be producing personal protective equipment. I've always had a passion for designing dresses and made it my career with the launch of my first ready-to-wear line LulaKate in 2003. Since then, LulaKate and Kate McDonald Bridal have become a staple in bridal stores across the country. Now, I can say I design face masks too.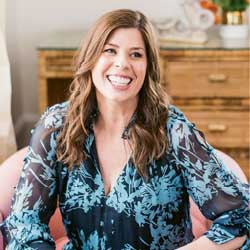 About the Author:
Katherine McDonald, Founder and CEO, Kate McDonald Bridal and LulaKate
Katherine McDonald began designing dresses when she was a child. She always loved sketching, sewing and spending time with her mother at the local fabric store. After exploring various corporate jobs, Katherine designed her first ready-to-wear line in 2003. LulaKate led to her successful bridesmaid line that is available in over 50 boutiques. Katherine then began designing bridal gowns for clients under the LulaKate label, and in 2014 she founded Kate McDonald Bridal. Both labels are proud and committed to being sewn in the USA using luxurious fine European fabrics. The Bridal Gown Collection is available at select bridal salons across the country. Kate McDonald Bridal is headquartered in Charleston | S.C.