Volume 22
| Issue 4
| Year 2019
Click here to read the complete illustrated article as originally published or continue below to read the text article.
Charleston leads the nation for job growth in scientific R&D firms. In the past two decades, major life science firms have made the move to the Charleston region. Charleston is home to 75+ medical device and pharmaceutical manufacturers, research laboratories and service companies. Life science executives across the globe are discovering that the Charleston region offers what many other larger, oversaturated markets cannot: a lifestyle that attracts and retains top talent, easy connections to life science and healthcare executives, and business-friendly regional and state support.
Why Fast-Growing Life Science Companies are Choosing Charleston, South Carolina
As a partner for major organizations like Mayo Clinic and the U.S. Olympic Committee, nutritional dietary supplement company, Thorne sells more products to pro sports teams than any other company of its kind. Thorne's business is growing rapidly, so it began searching for a new location to sustain its fast growth and considered scores of cities, including Phoenix, Orlando, Austin and Charlotte.
"I looked at about 100 different sites in eight different states and what sets South Carolina apart, certainly in the Charleston area, is the business environment. It's very pro-business. It's more than just lip service," says Tom McKenna, COO of Thorne.
In 2018, Thorne relocated its Idaho operations to the Charleston region, opening a new 272,000-square-foot manufacturing and R&D facility. In addition to the region and state's proactive and supportive business environment, Thorne knew Charleston would be an attractive location for its 300+ employees and potential new talent. Thorne also discovered the community's life science leaders were willing to collaborate on research and testing. Consequently, Thorne has developed a close, cooperative relationship with the Medical University of South Carolina (MUSC) in Charleston.
Hillrom, a global maker of hospital beds, stretchers and other medical supplies is another Charleston success story. Formerly known as Trumpf Medical, the company opened its only U.S. office in Charleston nearly 20 years ago and has expanded steadily since. Hillrom President, Global Surgical Solutions and former Charleston GM, Amy Dodrill says, "From day one in the United States we were located here in Charleston. We've been here since 2001, and over the years we have grown so much we've had to move three times to stick with our growth rate. Charleston is providing us with this incredible opportunity to continue to grow year after year and we don't see that stopping anytime soon."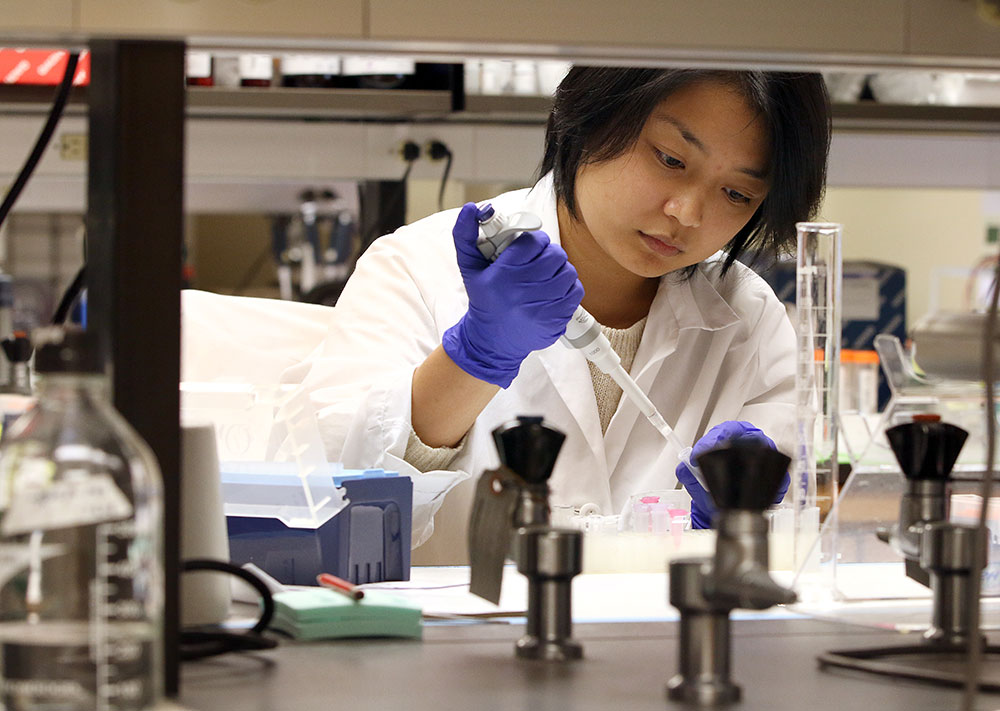 Talent and Research Benefits of a Top-Ranked Hospital System
When it comes to talent, life science companies benefit from the Charleston region's six colleges and universities that prepare the local workforce for the life science industry and produce cutting-edge research.
The driver of the region's life science talent pool is MUSC. Known for its expertise in telehealth, neuroscience, cancer treatment and more, MUSC ranked as the No. 1 hospital in the state for the fifth year in a row by U.S. News & World Report. MUSC annually educates and trains 3,000 students and 700 residents, producing talent that ranges from health administration and nurses to PhD-level medical researchers. MUSC students also prefer to stay local: 65 percent of MUSC alum stayed and worked in the state of South Carolina in 2018.
The Charleston region offers a strong research and development foundation for life science companies thanks to MUSC. To date, MUSC's Foundation for Research Development has supported 70+ startups, issued 400+ patents, brought 30 products to market and assisted with multimillion-dollar acquisitions for three startups. With $280 million+ in annual research funding in 2019, MUSC plays a major role in helping Charleston companies test and commercialize new technologies. MUSC has established cutting-edge partnerships with Siemens Healthineers and Medtronic. MUSC provides clinical and research capabilities to match the product development prowess of the private sector. MUSC plans to generate three to five additional partnerships with global life science firms.
The South Carolina Research Authority (SCRA), a nonprofit research facility chartered in 1983, collaborates with universities, industry leaders, entrepreneurs and innovators to strengthen the state's innovation economy. Charleston life science companies like Hercules Spine, Marnel Pharmaceuticals, and startup venture, VikorScientific are among the businesses that have benefited from SCRA's support system, which includes advocating for life science companies through economic development initiatives, policy issues, research, attracting funding and promoting the industry.
"MUSC and SCRA have partnered to take MUSC's research and development and commercialize them into products that will change lives," said SCRA Executive Director Bob Quinn.
International Transportation Networks Means Global Access
The Port of Charleston is the most productive port in the U.S., serving 150+ countries internationally. This distribution hub provides life science companies efficient and global accessibility for shipping items ranging from MRI machines to large shipments of smaller medical instruments. For international companies, this worldwide distribution is a necessary component of Charleston's appeal. Thorne relies on the Port of Charleston to ship to 30+ countries.
"It's always important to get what you need in a timely fashion and Charleston offers that through the Port, and the airport as well, so it's not limited," says Dodrill.
Charleston International Airport (CHS) provides efficient and easily-accessible connectivity to companies with multiple U.S. and worldwide locations, as well as 4.5 million+ passengers annually. The airport offers more than four flights a day to other life science hubs, including Boston, Philadelphia, New York City and Washington D.C., and seasonal nonstop international flight service to London.
Charleston's Tech Edge
Charleston has state-of-the-art facilities for companies to grow. Slated to open in Q1 2020, the WestEdge Innovation District is a mixed-use project adjacent to MUSC designed specifically for medical and research companies. With lab space, office space, retail and a Publix grocery store, WestEdge is, "a catalyst and envisioned as the biotech quarter for this region," Quinn notes.
The region's other industry hubs are assets to life science companies, particularly Charleston's tech cluster. As the intersection of tech and science becomes increasingly relevant, life science companies in Charleston are working with cybersecurity and analytics software companies to prioritize patient privacy and data. Health IT companies fill an important niche in the regional ecosystem.
ABOUT CHARLESTON REGIONAL DEVELOPMENT ALLIANCE
Charleston Regional Development Alliance is a professional economic development organization representing Berkeley, Charleston and Dorchester counties in South Carolina. CRDA directly assists companies with competitive location or expansion projects by connecting them with the right people, the appropriate resources and the most meaningful and relevant information. CRDA promotes the Charleston region's business, academic and lifestyle strengths worldwide to attract the world's best companies, entrepreneurs, and talent and strengthen the regions' base of high-value industries. With 26 new people moving to the Charleston region each day (U.S. Census Bureau), the CRDA also plays a major role in promoting the region's sustainable growth by partnering with local organizations to drive development efforts.