Recent regulatory changes present new challenges for manufacturers of children's products.
The regulation of chemicals in children's products has seen recent regulatory developments at the federal and state levels as media attention and public scrutiny continues to grow. This attention is due, in part, to the different or increased impacts that certain chemicals may have on children compared to adults. Recent reports have found high levels of the certain metals in children's blood and clothing, and a January 2021 study found numerous chemicals of concern in children's toys. This attention has led to new legal developments that manufacturers and importers will have to navigate.
Federal and State Laws Form a Patchwork
Federal oversight in this area is implemented by the Consumer Product Safety Commission (CPSC), with authority from various statutes. The CPSC has broad powers to set safety standards, conduct research, and implement enforcement actions within its jurisdiction, including for "children's products," defined as "a consumer product designed or intended primarily for children 12 years of age or younger." Under federal laws, lead content is generally limited to 100 ppm for children's products, and certain phthalates are prohibited from children's toys and child care articles.
In addition, several states have more expansive regulations on chemicals in children's products, including Maine, Minnesota, New York, Oregon, Vermont, and Washington. Moreover, these state laws go further in placing more safety standards, require manufacturers to report and disclosure products that contain chemicals above regulatory thresholds to state agencies or retailers, and impose penalties approaching $10,000 per violation or allow enforcement actions for failing to report. Similar bills have been proposed in Massachusetts and New Jersey.
Federal Attention Centers on Children's Toys and Food
In a recent federal district court case, an environmental advocacy organization sued the CPSC for issuing an advisory opinion that would have allowed the continued sale or distribution of products containing certain phthalates, which are a category of chemicals used to make plastics. The advisory opinion would have allowed products containing above specified levels of certain phthalates to be sold or distributed after February 10, 2009, provided that the product was manufactured before the deadline. The court, disagreeing with the CPSC, interpreted the deadline to apply any sale after the deadline, regardless of a product's manufacture date. Accordingly, manufacturers must now manage existing stocks of children's products sold by a phaseout date rather than the product's manufacture date.
In a March 2021 Fifth Circuit case, various trade associations sued the CPSC after it issued a proposed rule limiting specified phthalates in children's products above certain thresholds, but used a different rationale when issuing the final rule. The Fifth Circuit sided with the trade associations and set aside the final rule because the CPSC did not provide an adequate opportunity to comment on the rulemaking. As a result, manufacturers must prepare for new regulations coming out of the CPSC.
At the legislative level, a U.S. House Oversight subcommittee report found evidence of significant levels of heavy metals, such as arsenic, lead, and cadmium, in baby and children's food products. This has led to increased pressure on the Food and Drug Administration to issue guidance on maximum heavy metal levels in children's food products. Lawmakers in the House and Senate have recently introduced legislation to set statutory limits on these heavy metals.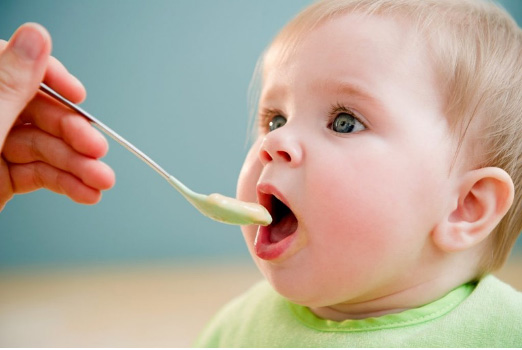 States Expand Lists of Regulated Chemicals
The New York Department of Environmental Conservation (NYDEC) recently identified 204 chemicals of concern that manufacturers must disclose if used in children's products. New York state law imposes a March 2022 deadline for the NYDEC to identify chemicals of concern and high-priority chemicals that manufacturers must disclose. The statute calls for manufacturers to notify retailers of products that contain such chemicals and provide a report to the NYDEC.
Recently, on October 5, 2021, California Governor Gavin Newsom signed California Assembly Bill No. 652. The new law prohibits the use of per- and polyfluoroalkyl substances (PFAS) in "[j]uvenile products," such as infant carriers, infant seats, cribs, strollers, and any other "product designed for use by infants and children under 12 years of age," starting on January 1, 2023.
Recommendations
Manufacturers of children's products face an increasingly complex and ever-shifting regulatory framework of regulated chemicals. To comply with the layers of regulation, manufacturers should consider the following:
Analyze the scope of federal and state laws to determine which of their products are subject to regulation.
Audit their products for the presence of regulated chemicals and at what levels.
For products with regulated chemicals, consider potential reformulation options.
Failing to screen a product for an exceedance of a regulated chemical or failure to make a required disclosure could result in facing civil penalties. Following these recommendations, along with retaining capable counsel, should help manufacturers navigate this complex regulatory framework.
About the Authors: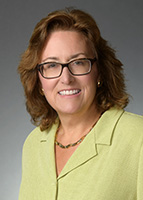 Maureen F. Gorsen is a partner in Sidley's Century City office. As a former regulator, Maureen practices at the intersection of public policy, litigation, and regulatory advocacy with a particular focus on environmental enforcement defense and regulatory compliance.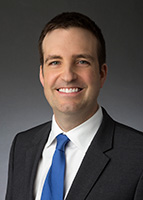 Andrew R. Stewart is a partner in Sidley's Washington, D.C. office. Andrew is a former senior official from the U.S. EPA who advises clients on environmental compliance and enforcement issues.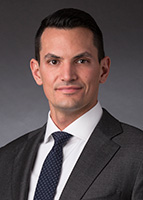 Marshall R. Morales is a senior associate in Sidley's Washington, D.C. office. Marshall's practice focuses on complex environmental compliance, enforcement, and litigation. Marshall has been recognized as an emerging leader for his work in chemical regulation, product stewardship, and emerging contaminants.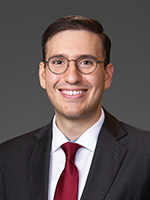 Allen S. Braddock is an associate in Sidley's Houston office. Allen's practice focuses on environmental compliance, environmental due diligence, and the allocation of environmental liabilities in mergers and acquisitions.