Amid COVID-related shutdowns in China, supply chain practitioners must motivate their companies to pursue alternative logistics solutions.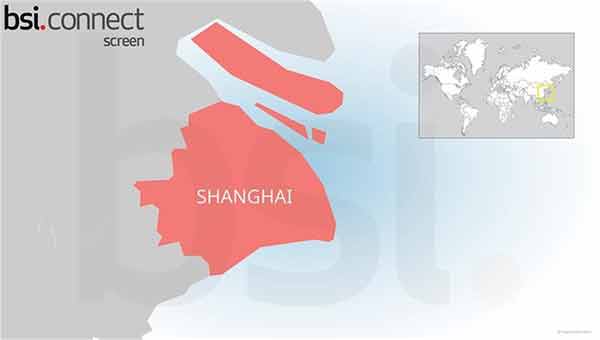 By: Tony Pelli, Practice Director, Security and Resilience at BSI
For the past 20 years global supply chains have been largely unaffected by significant and lasting disruptions, a rarity that is unlikely to continue. Today, we are seeing supply chains buffeted by several challenges related to COVID-19 – from shutdowns and closed factories to major spikes in demand, stretching capacity for logistics companies. The latest string of challenges, an increase in cases throughout China, has recently led to government-mandated lockdowns in Shenzhen, shutdowns in Shanghai impacting Pudong Airport and stoppages in factories across both regions.
The risk for the current disruptions in China due to COVID-19 is tremendous because it will have a bullwhip effect – there will be a glut of product all coming out at the same time, causing congestion and disruption further down the supply chain even after lockdowns end. We've already seen severe delays in the automotive industry – with Mazda and Tesla suspending production due to parts shortages and outbreaks – and in the electronics industry, where 90% of China's exports come from the disrupted area in Shenzhen.
Though vaccination rates in China are high for most age groups (with a significant exception of those over 80, only 51% of whom are vaccinated), the government has continued to follow a zero-COVID strategy, necessitating strict lockdowns when case counts rise. As a result, supply chain leaders must adjust not only their short-term tactics, but long-term strategies as well. Risk management within supply chains will become increasingly important as we enter a period where supply chain disruptions are going to be more frequent and severe for the foreseeable future.
Navigating the Immediate Supply Chain Risk
When considering the challenges we are facing currently with Shenzhen and Shanghai the biggest lesson is flexibility in terms of shipping and transportation. When a critical port like Shenzhen shuts down, any company that relies on a supply chain located there must pivot to whatever backup plans are available. In the immediate future, some companies may choose to move from sea-based shipping to air-based shipping. Even if the costs change significantly, businesses are likely to benefit from keeping the chain moving rather than halting activities entirely. However, lockdowns may reduce air freight capacity as well as they restrict access to airports and as air freight and commercial carriers reduce their flight frequencies to locked-down cities.
Unfortunately, zero-COVID policies in China mean that the entire country is at higher risk of shutdowns than most other places. With that in mind, companies should conduct analyses around their current supplier base to determine what sort of impact it would have if the operating capacity of one link in the chain were disrupted. With Shanghai in difficult straits, would it put too much strain on the chain to shift product transportation elsewhere? Would it be possible to carry a higher stock of inventory on-site to reduce short-term supplier dependency? These are the kinds of questions logistics managers should be asking themselves in the wake of one shutdown – because it's unlikely to be the last.
When a company understands the dependencies and knock-on effects present in its supply chain, it can react better to spontaneous changes outside their control. They can identify weak spots and seek reactive solutions to, for example, losing a key component manufacturer or a similar challenge. During this reactive time, it's also critical to be in constant contact with suppliers, understanding the challenges they face and how they might impact the supply chain. A larger company could have a great plan in place for dealing with that component shortage, but what if their backup supplier is dependent on transportation companies and ports that may not be as prepared? Understanding the domino effect between suppliers can help companies understand which suppliers they'll need to replace and which ones they may be able to do without for the short term.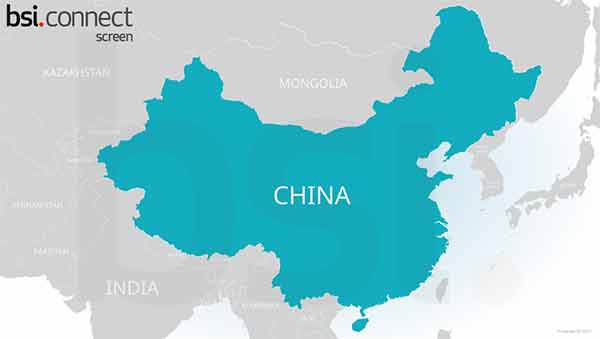 Seeking Long-term Solutions
Reactive action is necessary to keep businesses above water, but it would be prudent for companies to focus on longer term solutions based on lessons learned from these challenges in China. As such, supply chain mapping should be a day-one task for anyone concerned with the long-term viability of their supply chain. Through this process, supply chain pros can inform management teams of all the companies, suppliers and individuals who comprise the company's supply chain and gain a better understanding of the risks their supply chains face. By outlining this in-depth view of all the different players, logistics professionals can better understand potential vulnerabilities and take important proactive actions.
Once companies have this understanding, they can build in redundancies to reduce the risk of potential threats. For example, some electronics companies have said the shutdowns and slowdowns in Shenzhen did not affect their supply chains due to their built-in product redundancies in Vietnam and other parts of China. Alternative solutions like this are a critical part of preventing future disruption from not just COVID-related shutdowns, but other issues like labor strikes or natural disasters.
In addition, one of the best ways to increase supply chain resilience is to reduce the concentration of your supply chain in a single country. Supply chain managers should look to diversify into new countries and explore near-shoring – locating their supplier base closer to their customer base to shorten the supply chain – while evaluating the new risks they might be exposed to even in closer countries. Most industries are moving in this direction, including those who have supply chains that are more cemented in place, such as the semiconductor industry.
The Work Doesn't End Here
It's important to tackle the immediate disruptions in Shenzhen and Shanghai, but supply chain disruption will not likely be limited to COVID in the long-term. Supply chains aren't like rubber bands; they don't just snap back into place once the disruption is gone. They're so tightly attenuated that even small or temporary disruptions can have knock-on effects that last well beyond the initial disruption. From climate change to labor issues to disease outbreaks and geopolitical tensions, regular delays are likely to become the new normal.
In the near and long-term future, we can expect regular disruptions to be the new normal. It may be some time before we ever experience a time like the blissful past two decades of supply chain stability. Supply chain managers must double or triple their focus on risk management moving forward or risk falling behind, as disruptions continuously set back their supply chain.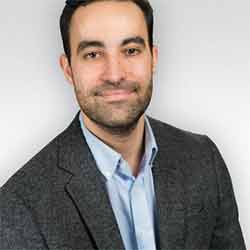 Tony Pelli has extensive experience conducting enterprise-level supply chain and physical security risk assessments for global companies and their supply chain partners. As the director of BSI's Security and Resilience consulting team, he helps their clients design, implement, and refine their risk mitigation programs, reduce loss, diversion, and counterfeiting, ensure continuity of their operations, and decrease security risk to their global operations.
Tony has also designed loss prevention, security, continuity, and inventory assessments, mapped and assessed security and business continuity risk in supply chains for Fortune 500 companies covering over $50 billion worth of product, and assisted in the successful implementation of risk and inventory management plans, policies, and procedures. He has performed security and supply chain work in over 30 countries throughout the Americas, Europe, and Asia-Pacific.