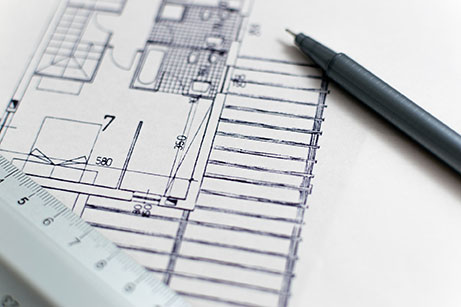 March 22, 2019
Commercial Contractor Certification
Certification or contractor license is offered by a governing and licensing body in your state. Becoming a commercial contractor has certain requirements such as qualification and experience. They need to be aware of the construction codes that are there to safeguard you and your property. The licensing authorities need to make sure the applicant is capable of providing the services in the safest and most satisfactory manner.
Once the contractor has fulfilled those prerequisite, they can apply for certification. When you hire a licensed and certified contractor, you get the peace of mind that you are putting your trust in the right hands.
Commercial Contractor Insurance
While certification verifies the professional capabilities of a contractor, they cannot guarantee that there will be no accident. Accidents during commercial constructions are quite common despite the best efforts and precautions. These accidents can result in property damage or physical harm to a person. Contractor insurance covers the cost incurred by such accidents.
The costs covered by insurance must include any damage to your property as well as medical bills. Most Dallas commercial contractors obtain insurance that covers liability, property damage, and worker's compensation. That is what you should look for in the contractor of your choice.
However, based on the nature of commercial project, there are other types of insurance your contractor might need, such as insurance for commercial vehicles and equipment.
Commercial Contractor Bond
Surety bonds are also a type of insurance. There are different types of bonds that are required by law. These bonds protect the customers against common forms of fraud. They are there to ensure that your contractor will not leave your project unfinished or fails to provide the quality of service promised.
What Can Happen if Your Contractor is Not Insured and Certified?
Working with an unlicensed and uninsured contractor is just like choosing a doctor who hasn't obtained his medical license. The risk isn't limited to property. Choosing someone who is licensed and insured minimizes the probability or risks, and in case of accident, the cost involved.
When a contractor is certified and insured, they can take care of all the major issues and risks involved in the project. First of all, they have the skills and experience required for efficient completion of project. Secondly, they have you covered even if things don't go as planned.
Many people are skeptic as to how certification and insurance can minimize the risks involved in a project. Code violations are among the most common and costliest risks involved in construction project. In order to obtain a certification and license, a contractor has to make sure they are fully aware of the building and construction code in their state.
It is worth noting that certification cannot be acquired with taking certain exams. These exams test the capability and competency of the contractors. While these licenses are required by law, there are just too many contractors who operate without proper license. The worst part is that in case of accidents or mishaps, those unlicensed and uninsured contractors simply get away without any loss, leaving your project in jeopardy.
Now, the most interesting part is that an unlicensed and uninsured contractor may charge you almost the same amount as a licensed and insured commercial contractor. Even if the later charges a few more bucks, the reduced risk is well worth that money.
Conclusion
In conclusion, there is just one thing we can say – better safe than sorry. There is a reason certifications and licensing requirements are in place. You need to make sure that your project is planned and completed in the most efficient manner. More importantly, you need to keep yourself covered against the cost of any accident or mishap. By law, that is the responsibility of a commercial contractor. So, don't hold back from asking certification and insurance related questions before hiring a commercial contractor.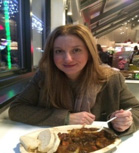 About the Author
Audrey Throne is a mother of a 3-year old and a professional blogger by choice. Throne is passionate about lifestyle, business, automotive, technology and management and blogs frequently on these topics.
Find her on Twitter: @audrey_throne.