Top 3 tips for bagging a commercial refrigeration bargain in the New Year.
New Year is the perfect time to do some shopping. After the Christmas high, most people are looking to save a few pennies and recover after the Christmas shopping fever and mind their New Year resolutions. This means you can hit amazing bargains for pretty much everything. In the case of a restaurant or pub owner, kitchen equipment, appliances and commercial refrigeration are in the focus. These products are highly important for your business and they usually come with a consistent price tag, so when you find a bargain on them, you can be sure the year is going to be a profitable one.
Why is commercial refrigeration so important
High quality commercial refrigeration is highly important for any restaurant, pub or gastropub, as well as any venue that serves food and drinks. You need to store the produce and be able to keep them in top shape until they are going to be cooked and served to your clients. Drinks also need to stay cool, at the right temperature, so your clients can enjoy a cold drink after a long day. All in one, a good refrigeration system ensures your venue prevents food waste and always serves meals made from fresh ingredients, which preserves a delicious taste.
Tips on finding commercial refrigeration bargains
New Year is the perfect time to shop for commercial refrigeration, thanks to many brands introducing special deals, which mean you can often spot a bargain. Here are some of the best tips on how to find high quality cooling equipment at low prices.
1. Look for special offers and New Year sales
This is simple: look for special offers for the products you want to buy. New Year sales can sometimes offer good discounts for a huge variety of products, including commercial appliances. Retailers and specialised shops join the trend of New Year sales and promote special discounts for commercial refrigeration. Browse the internet for the best offers and compare the prices you find. Chances are you will should be able to locate some great discounts and you will be able to buy new, second hand or graded equipment at a fraction of the initial cost.
2. Take advantage of 'price match' challenges – shop around for the best price
January is known for being slow on sales in all industries, so many shops try to offer deals to attract clients. One of the current trends is the "price match challenge". This means that a shop offers a special deal for a product, for example a commercial freezer, and challenges their clients to find a lesser price for that item. If they do, the business may offer an additional discount to the product, to match the smaller price found for that item. Some businesses may issue a partial refund on presentation of the competitor's ad as proof of the smaller price after purchase, although this is not standard practice so always check out a business's price match policies and terms. Depending on the business, some refund the price difference, while others refund the price difference and an additional sum. For the client, this means they can find high quality products at amazing prices, as all shops which embrace this challenge try to stay one step ahead of the competition by being the shop that offers the biggest discount.
Many shops which sell online promote price match challenges and update them daily to attract clients. If you check their deals every day you may be able to catch a great price.
3. Ask about graded commercial refrigeration equipment
One of the little capitalised on trends in the world of commerce, especially online commerce, is checking out stock of graded products. This type of offer is beneficial for both the vendor and the client. The shop gets to sell their graded products and clients get to buy high quality products in good shape with a good discount. Graded commercial refrigeration units, as available at www.fridgefreezerdirect.co.uk are typically products that were ordered by a customer and then returned. The reasons for the return could be that the client picked the wrong size, the wrong unit or they made another type of mismatch. Once the product has been unwrapped and opened, it can't be sold as new anymore, so shops label it as graded and sell it with a discounted price. This is the perfect opportunity to buy a good commercial freezer for a small price. Depending on how much damage the item has, it receives a grade, from B to D, D being the worst shape.
Generally, a grade B means the product is in top shape, but it doesn't have the original package anymore. C grade means the freezer has small dents or scratches, while D grade is given to products with damaged side panels or to reconditioned equipment.
Products graded D have a huge discount, while grade B products come in great shape and have a good price offer.
By shopping during sales season you can save a lot of money, if you know how to take advantage of the special deals available. Before you go out hunting for bargains on commercial refrigeration you need to do your research and investigate all potential avenues to secure a good price.
To be able to take advantage of the potential bargains to be had you need to create a strategy and stick to it. This will also prevent overspending.
When everyone is offering huge discounts it's easy to be fooled, so keep an eye on the offers over a longer period of time to make sure you're getting a good deal. Avoid rushing into a buy, because most businesses will extend their offer for several weeks and they might even increase the percentage of the discount.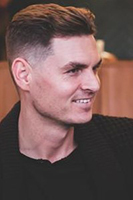 Content marketing and inbound marketing expert, Steve Conway is passionate about discovering new tech which will enhance his already well-honed digital marketing skills.