By Anthony LaRocca, partner, Steptoe & Johnson LLP
On July 27, 2017 the House Energy and Commerce Committee advanced for consideration by the full House later this year the first major piece of federal legislation (H.R. 3388) to address highly automated vehicles, i.e., vehicles that can drive themselves with a minimum of supervision by a human driver. Similar legislation is expected to be introduced in the Senate in the near future. The House Bill, called the "Safely Ensuring Lives Future Deployment and Research In Vehicle Evolution Act" or the "SELF DRIVE Act," is by design short on details. Rather, the objective is to put into place a framework and a process for encouraging, and at the same time regulating, the development and deployment of autonomous vehicles.
The proposed legislation arises out of a widely held view that regulation at the federal level – at least the right kind of regulation – is necessary to promote the development of a technology that could have enormous safety benefits and economic opportunities. Many firms currently investing billions of dollars into a technology that has not yet reached the market are concerned that their efforts may soon hit a wall that is created by the lack of appropriate federal rules addressed to the new technology and by potentially conflicting state legislation.
The States Have Already Begun To Act
Several states have already responded to the safety concerns and business opportunities offered by highly automated vehicles. The approaches taken by individual states vary widely, with some states seeking to promote local activity by autonomous vehicle developers through permissive rules and others applying more restrictive regulation. More than 30 states have introduced automated vehicle legislation this year alone. Automated vehicle developers are concerned that they may soon face a maze of inconsistent state regulations.
Congress, on the other hand, has been slower to act. In the 2015 FAST Act (Fixing America's Surface Transportation Act, Pub. L. No. 114-94), Congress enacted limited provisions relating to automated vehicles (modest grant funding, requiring the Government Accountability Office to assess the status of autonomous transportation technology policy, and authorization for vehicle testing by car manufacturers). Since then, Congress has held a number of hearings on automated vehicle issues, but it has not advanced serious legislative proposals until now.
The Proposed Legislation
The House Bill does not propose radical changes to the current regulation of vehicle safety at the federal or state level. Instead, it proposes a modest extension of the current regulatory framework to accommodate highly automated vehicles and sets out a process for considering and adopting future regulation as the technology develops. The SAFE DRIVE Act addresses three broad areas.
Encouraging the Development of Automated Vehicles
The SAFE DRIVE Act seeks to "encourage[e] the testing and deployment" of highly automated vehicles in a number of ways. In the short term, the Bill would expand the number and duration of "exemptions" from existing federal motor vehicle safety standards that can be issued by the federal agency primarily responsible for automotive design safety, the National Highway Traffic Safety Administration (NHTSA — an agency within the Department of Transportation). Since a number of existing standards contemplate the presence of an active human driver, "exemptions" from those standards would allow – temporarily – broader testing and deployment of vehicles that replace the human driver with automated systems. In the longer term, the Act would establish a multi-year rulemaking process administered by NHTSA for updating the federal motor vehicle safety standards to accommodate highly automated vehicles so that "exemptions" would not be needed for full scale deployment. It also would have the Department of Transportation establish an Advisory Council tasked with gathering information and providing advice on a range of issues raised by the testing and deployment of highly automated vehicles. Finally, the Bill would expressly authorize vehicle manufacturers and manufacturers of automated driving system equipment to conduct testing and evaluation of highly automated vehicles.
Clarifying Federal/State Responsibilities for Automated Vehicles
If the first obstacle to the deployment of highly automated vehicles is the existence of somewhat dated federal safety standards, the second obstacle is the possibility of a patchwork of state requirements. The SAFE DRIVE Act addresses this concern through an extension of the preemption approach under existing law, which provides that if a federal safety standard exists, the states may not adopt a different standard. The Act would therefore preempt any state law or regulation regarding the design, construction, or performance of highly automated vehicles, automated driving systems or components of automated driving systems that is not identical to a federal standard. State laws in traditional areas of state regulation, like registration, licensing and insurance, would not be preempted unless they impose an unreasonable restriction on the design, construction, and operation of highly automated vehicles, driving systems or components. The Act also preserves the existing rule that compliance with a federal safety standard does not exempt a person from common law liability under state law.
Cybersecurity and Data Privacy
A third obstacle facing highly automated vehicles is concern by consumers over cybersecurity and the privacy of data generated by such vehicles. While these concerns are very serious, proposals for addressing them are lagging significantly behind the rapid advances in the technology itself. Perhaps as a result, the SAFE DRIVE Act provisions on these issues are quite modest, basically requiring that manufacturers develop written cybersecurity and data privacy plans without prescribing standards. The Act further instructs the Federal Trade Commission to examine and report on data access and privacy issues and gives the FTC enforcement authority over the privacy plans.
Final legislation ready for President Trump's signature is still months away, but the SAFE DRIVE Act is an important bi-partisan move toward new federal legislation in this area.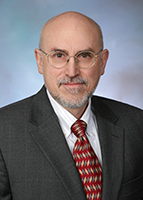 Anthony LaRocca is a partner in Steptoe & Johnson LLP's Transportation Group, where he specializes in the economic regulation of transportation networks, particularly railroads. His practice focuses on regulation of competition and commercial practices as well as preemption matters.