How can e-commerce connect small business sellers to government buyers? Discover how to solve government procurement's challenges online.
By Sean Brownlee, CEO at Ravenox
Searching for government contracts and bidding for independent work are complex and time-consuming activities. But digital government procurement can help small business owners overcome many barriers to entry in a notoriously highly regulated market.
By simplifying the certification process and consolidating products in a single place, selling through a third-party online store can help your small business sell to government customers on a more consistent basis — and connect with a new set of loyal customers.
Creating a community of public sector buyers and small business sellers online
Supporting local businesses is a top five procurement priority for government buyers in 2021. Yet, online channels remain underutilized by many entrepreneurs interested in selling to organizations in the government sector.
From veteran-owned to female-owned companies, small businesses experience several pain points in connecting with government buyers, including challenges landing contracts in a cost-effective manner, difficulty finding the right partners, roadblocks in receiving certifications, and a lack of widespread visibility with government prospects.
With government buyers increasingly turning to online stores to compare potential bids from suppliers in seconds, it's critical to invest in digital procurement. By listing online, you can improve brand awareness and reach buyers who want to purchase from certified sellers.
Furthermore, the designations, certifications, and search filters available via some online B2B channels enable your organization to expand its reach. By modernizing your infrastructure with a third-party store, you can also offload unnecessary workload from your team members, enabling them to focus on the customer experience.
With the right toolkit in place, digital procurement can connect you with government buyers by:
Improving brand awareness: Selling online places your brand in front of administrators who are purchasing business supplies on behalf of their employer. For B2B sellers that simultaneously list their products in the retail space, the same product listing on the retail side will also populate for government customers. This increases the visibility of positive reviews from both audiences, which can bolster your reputation from day one.
Displaying valuable certifications: Government buyers need to efficiently compare potential bids from suppliers and filter by certification status. For instance, as a Service-Disabled Veteran-Owned Small Business, Ravenox will automatically populate in search queries for government agencies seeking to support veterans. With the right certifications in place, your organization can connect with buyers interested in awarding contract dollars to certified businesses.
Offering seamless customer service: Online customers expect a large product selection, reliable service, and fast and free shipping — which are all key challenges for small enterprises to address independently. A third-party online store can help you consistently meet customers' expectations regardless of your team's resources.
Simplifying the sourcing process: A recent Amazon Business report on small business sellers showed that a staggering 93% experience significant barriers to selling to the government. Online channels make selling to government customers easier, and also help small businesses avoid misinformation. One of the challenges of scouting contracts independently is the complex documentation required to respond and communicate your capabilities. A third-party store protects you by eliminating the need to track and advocate for opportunities yourself.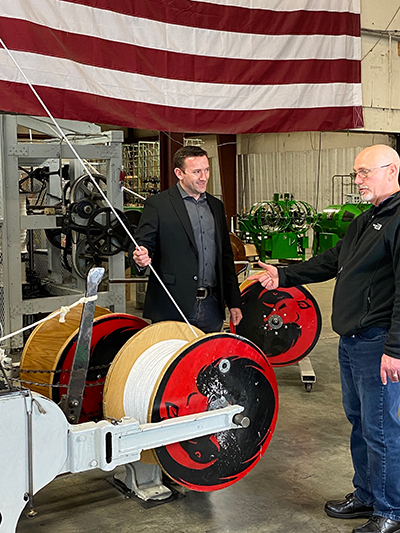 Key takeaways for small business sellers
Public sector organizations offer important revenue opportunities for your small business. And with 40% of government buyers reporting that increasing efficiency within the procurement process is their top priority this year, a growing number of government buyers will conduct their procurement online. Here's how to ramp up your digital presence to increase the amount of business your company does with government organizations:
Understand online store policies. It is essential to stay above board and avoid violating any policies. Online stores have very clear guidelines for sellers when it comes to inventory, product descriptions, and customer service expectations. Follow them closely for long-term success.
Keep your certifications up to date. All small businesses should apply for and maintain applicable certifications. Be sure to confirm your eligibility on a regular basis and renew certifications as needed. While this is certainly time consuming upfront, a third-party service can help guide you through the process.
Evaluate your customer base. Keep in mind that the customers you reach on a third-party site may be different from your standard audience. It is essential to tailor your messaging and product descriptions to a more diverse set of buyers.
From acquiring certifications to streamlining contract negotiations, digital procurement is vital to helping your small business sell to government organizations.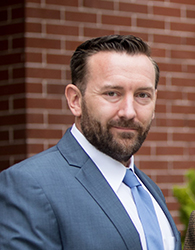 Master Gunnery Sergeant Sean Brownlee is a Special Operations Marine with over 23 years of continuous service. He is still active in the Marine Corps to this day and supports national readiness through the DOD and non-profits. With a desire to serve his country outside of the military he formed Ravenox to create jobs, bring manufacturing back to America, and help American companies grow and stay relevant in the 21st century. It all started with rope – something very familiar. With years of experience rappelling, fast-roping from helicopters, SPIE rigging, parachuting, and understanding how important it is to have only the best ropes and cords, Ravenox started on its way as a manufacturer, direct-to-consumer retailer of custom ropes and cords.