Read on to find out things to think about when considering investing in a commercial coffee machine.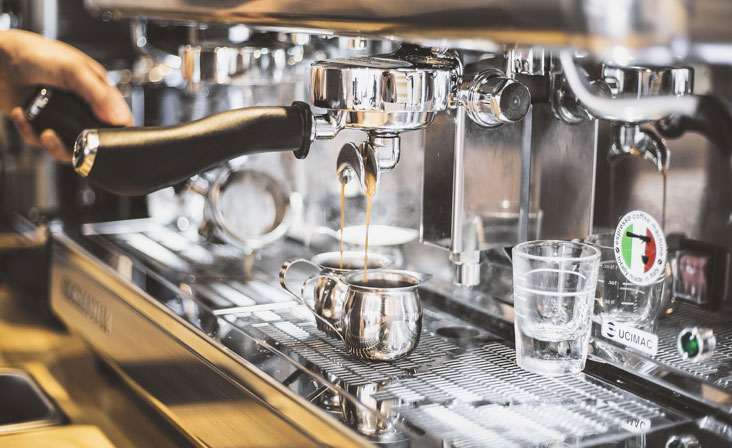 Running a thriving coffee shop relies on various small but fundamental decisions, that plays a big part when it comes to budgeting and the understanding of expected profit margins.
Investing in one or more commercial coffee machines is key to a successful coffee shop, as this will allow you to start selling and generating revenue for your business.
You'll need to think about a number of things when it comes to purchasing your first coffee machine. And once you've considered the below pointers, you'll have a much better idea of the coffee machine your business or workplace requires.
1. Your Budget
Price is normally the first thing you think about when it comes to buying a coffee machine. You'll need to decide on a budget for the machinery. Once you've come to a decision, you can begin your search for one that'll fit perfectly in line with your allocated budget.
2. Coffee Machine Drink Choice
Consider what you want from a commercial coffee machine. For example, you may be envisaging a cup of fresh bean coffee each morning – perhaps a mocha or even a latte. But if your manager prefers everyday filter coffee – that's that.
To help you filter down which machine you go for, you need to decide on what drinks you require your coffee device to dispense. Your preference may fit with the allocated budget, but it may not fit in with the requirements of the business – which would be completely impractical.
3. The Location of the Coffee Machine
Consider the location of the coffee machine. If it's going to be placed where loads of fledgeling users will be operating it, then it should be as straightforward to use as possible – or ought to have, at any rate, a professional to function it for visitors.
4. Buy or Rent?
It's worth considering whether you'll go for buying or renting a commercial coffee machine. Many believe buying one outright makes the most sense, as you'll have a tangible item to show for those monthly repayments.
On the other hand, renting one means you're able to replace your coffee machine in line with your changing business requirements. Another advantage of renting a commercial coffee machine is that free maintenance and support are included in the rental fee.
If you decide to buy one, be wary of companies who sell you the machine and send you away quickly. If you have problems with it in the future, you may have to fork out on costly service or parts fees.
5. Your Coffee Machine's Main Purpose
Do you want to have more time on coffee breaks, or would you rather astound customers? Thinking about these questions will help you make your decision when it comes to choosing the right model.
6. Consider the Products Your Coffee Machine Will Need
For instance, if you plump for a commercial coffee machine, consider the fact that most machines feature four interior canisters, one of which is assigned only to hot chocolate.
If your organisation's main goal is to cut back on spending, making hot chocolate available to staff isn't going to fit the bill.
Instead, think about a bean to cup coffee machine, which costs around the same price. Except this machine type has two distinctive benefits.
The coffee variety is more superior in quality, boasting bean to cup wholesomeness coupled with the handiness of vending – not to mention the fact that there's no hot chocolate present in any of the canisters.
It's best to seek advice from the vendor of the coffee corporation you're considering – and request them to carry out a compatibility and price check evaluation, tailored to your company's requirements prior to removing alternative options from your consideration.
7. The Length of the Rental Term
So, you've gone through the rigmarole of elimination, decisions, tests and all the rest. And are finally happy to rent a coffee machine, but how long is the rental agreement?
If you're a newer or smaller business, this is particularly important. Because who says your requirements are going to remain the same, say, two or three years down the line?
It's worth selecting a company that doesn't tie you into a long-term rental. Instead, choose one that offers shorter rentals and coffee machine swap-out options.
Look for companies that offer incentives, like free delivery of coffee products, maintenance and support, so you stay within budget all the time.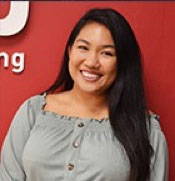 Joemar Carillo is a content writer for Logic Vending. She has written for a variety of sites on technology, business and manufacturing.
Logic Vending
https://www.logicvending.co.uk/
0808 278 1647