Construction firms are embracing digital transformation to spark innovation, improve efficiencies and lower costs to adjust to the pandemic.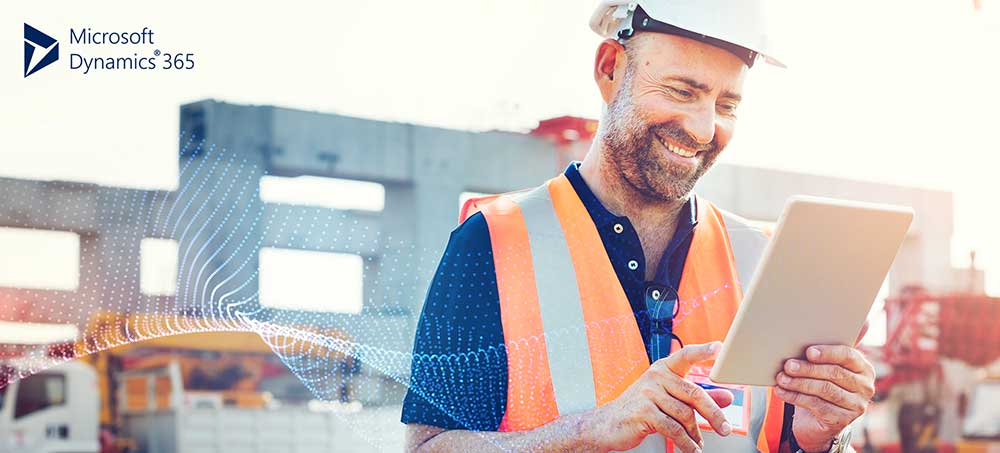 By Kirti Sethiya, Business Applications Consultant at Advaiya
More and more service-oriented businesses such as construction are embracing the digital innovation mindset. A growing number of business owners and managers now believe that digital transformation can spark innovation, root out inefficiencies and lower costs.
In the wake of the COVID-19 pandemic, a significant number of construction businesses that had previously adopted digital transformation have been able to maintain business continuity at a significant-level during the lockdown and economic slowdown. With that in mind, for construction businesses that are evaluating next steps as they come out of the pandemic, digital transformation must be considered given its impact on modernizing an organization.
Generally, digital transformation refers to the advancement that businesses are making toward digitizing business processes, management and interactions — from managing customers, resources, operations, and finances to sharing information and gaining meaningful insights as needed. Everything that was once manual or paper-based can be digitized, literally use technology to transform a service business organization into something much more cost-effective and operationally efficient.
It's not just service business that have taken notice. Regardless of the industry or segment, digital transformation is now a business transformation mantra or at least a strong consideration for every business. And a lot of these modernization programs are being done by using Microsoft Dynamics 365 as a center piece for moving forward.
Service businesses are turning to Dynamics 365 because of its superior performance as a suite of intelligent business applications, built specifically to enable organizations to drive digital transformation, and to evolve from reactive business decisions to proactive insights. Dynamics 365 applications remove the complexity of managing disparate customer relationship management (CRM) and enterprise resource management (ERP) systems.
Simply put, digital transformation through Dynamics 365 is the integration of digital technology into all functional areas of a business; for example, sales, marketing, customer service, field service, human resources, supply chain, finance and more. Improving all of these business units has a profound synergistic effect on an organization.
The bottom-line result is that service-business organizations like construction businesses can achieve new levels of success with a tailored approach of modern experiences that address market demands. Although the benefits of Dynamics 365 are endless, let us consider three of the key business advantages that Dynamics 365 can deliver to help organizations succeed.
Grow at your own pace – Dynamics 365 applications are designed to be deployed independently while seamlessly working together with existing Microsoft applications. You can easily start with apps that are the right fit for your business – and pay for only what you use. You can always scale-up or scale-down based on your growing business needs.
Streamline business processes – Dynamics 365 integrates with low-code solutions like Azure Logic Apps, Microsoft Power Apps, Microsoft Power Automate, and Power Virtual Agents to extend the capabilities and solve business challenges through custom apps, workflows, and rich forms. The integration helps create innovative solutions to increase productivity, simplify processes, and automate repetitive tasks.
Make smarter decisions – Dynamics 365 easily connects with powerful analytics applications and tools, including Microsoft Power BI, Cortana Intelligence, and Azure Machine Learning. This can assist your construction business in transforming your organization by gaining insights to help you make smarter, faster and better business decisions.
COVID-19 has highlighted the importance of accelerating digital initiatives — not as an afterthought, but as a business imperative. Service businesses are proceeding — or at least considering — on their digital transformation journey. One important point, in the case where digital transformation may not succeed to its potential, it's not due to the lack of technology, but often due to the fact that the technology is not implemented, integrated, and/or adopted properly.
Construction businesses proceeding with digital transformation must do so following a structured process, phase-based approach, and using industry-specific frameworks throughout the journey to make technologies work for them and to help them make the most of your investment. The journey begins with the discovery and envisioning phase, where the team overseeing the effort works with various stakeholders to understand the organization's current state, and to identify potential areas of improvement to plan the future-state and roadmap. The discovery phase is then followed by design and development, implementation and deployment with successful adoption and training phases to deliver the value to the business and stakeholders.
By breaking down the requirements into phases, you can make the process more manageable and transparent. Instead of having one large deliverable, the phased approach makes the team more productive as the milestones are well defined, and the development process is more iterative with frequent interaction with the project stakeholders that allows for smooth implementation.
You must be aware of the fact that the digital transformation does not automatically kick in when new technologies are brought into the business; it does not happen overnight. It is a continuous process to reimagine the overall business transformation based on changing business needs – including facing challenges as monumental as having to adapt quickly to confront the economic impact caused by a global pandemic.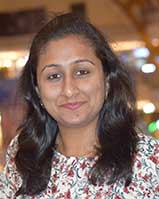 Kirti Sethiya is a Microsoft certified business applications consultant at Advaiya. Kirti is a highly experienced technology enthusiast, who has been involved in a wide array of tailored digital transformation projects. Her dedication to solving challenges and identifying new opportunities has provided valuable business-focused results for clients. Most recently, she's been engaged in helping organizations benefit from Microsoft Dynamics 365. She can be reached at Kirti.Sethiya@advaiya.com.