For those on the outside of the construction industry, it can be very easy to assume that the sector is slow to adopt new trends and technologies. Partly this is due to the psychological factor, where construction sites seem to have remained largely the same from the outside looking in. However, the construction sector is just as vulnerable to evolving trends and changes to the potential use of technology as any other industry. Learning to spot and make use of these trends are proving to be the great divider between those construction companies that thrive and those that start to fall behind. If you want your company to continue growth, then keeping on top of these trends are going to be vital.
The growth of Green
It is only the moist backward construction company owner that has failed to recognize the need for greener designs and builds. In the UK, every construction project needs to be sustainable, with as minimal an impact on the environment as possible. This trend is one that has been growing in recent years, and you should expect the need for it to continue having an impact. This area is one of the more important to take into consideration when tackling new projects or taking on new contract proposals. Look at recycling, reusing, and ultimately rethinking the way that you use materials and design your showcases. Being greener also gives you a marketing factor that many construction companies fail to make use of, and with consumers becoming more environmentally aware, this one factor could be the best route for any construction business.
Outsourcing: the independent contractor
Employment in the digital age has transformed the work lives of millions, and the construction sector is no different. For those hoping to keep their ongoing wage bill down, hiring independent contractors can be a proactive step to take. There are risks when it comes to hiring contractors, so always ensure that those you hire for additional work are established, professionals. It's essential that every professional contractor has the required paperwork. If you're hiring painters, then ask to see their painters insurance, and if they don't yet have it, but you're convinced of their worth, encourage them to buy their painter insurance online before you sign any contracts or allow them to start work. Outsourcing is the business buzzword of the new millennium, and your company can cut costs easily without reducing the quality of your work.
Smart connectivity
From office buildings to home improvements, construction companies in 2018 are being approached with an eye to connectivity in mind. The rise of the smart home has led to an increased interest in the business potential, and for those hoping for a more streamlined life, the Internet of Things is finally delivering on that promise. The IoT has been a slow burner, but in 2018 this is the trend for those in construction to be looking into. Connected homes require a little more specialist knowledge, but by incorporating the ability to take advantage of the fast-growing technology, your business will be on the cutting edge of consumer wants.
Trends can take time to become prolific in the construction sector, but they also move fast once they reach a certain level. Keeping on top of the emerging trends will ensure that your own business is one step ahead of what your customers ask for, and will make future growth far more likely.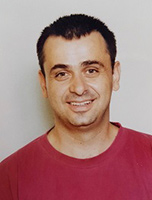 Alec Neufeld is a retired builder, now freelance writer and part-time general fix it man. He has strong opinions on the use of alternate energy and is also an avid sports enthusiast