Volume 24
| Issue 1
| Year 2021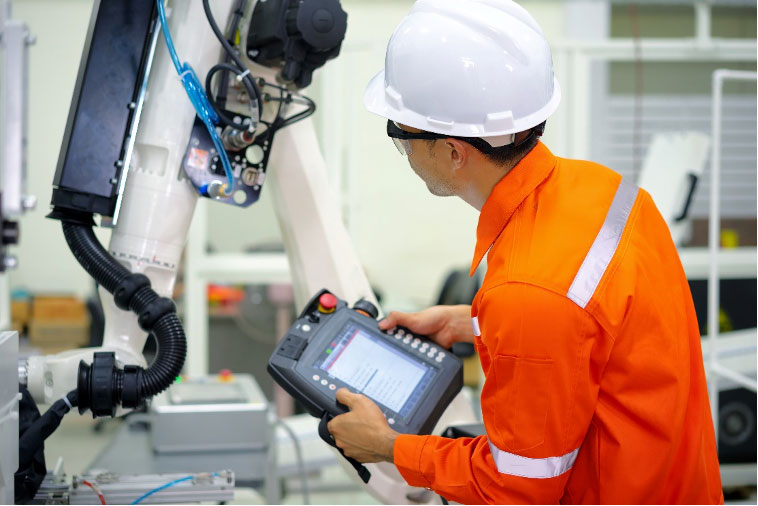 For many decades, world-class and high-performing organizations have used Lean methods, underpinned with a philosophy of continuous improvement (CI), to drive efficiencies and sustained ROI.
Digital is changing everything
But traditional corporate production systems do not fully capitalize on the innovation potential, collaboration scope, and end-to-end capabilities of digital technologies and platforms. Studies by global research firm Gartner conclude that digitized operations, as part of a modern manufacturing execution system (MES), can leverage gains of 40%-50% across the value chain. "No manufacturing company can afford to postpone digital transformation," says Glenn Leask, President and CEO of Competitive Capabilities International (CCi).
Indeed, this next generation of digital-based production systems – or Digital Operating Systems (DOS) – has already taken root in many forward-thinking manufacturing enterprises.
But if digital systems enable elevated standards of end-to-end value chain agility and capability, the basics remain crucial. Think of it like this: Digital is a window to a world of new potential for manufacturing. But the lever to open the window, and to secure it in the face of headwinds, is the disciplined methods and practices of Lean and continuous improvement. "We call this orchestration," says Leask. "CI remains a pillar of even the most advanced systems, because it steers priorities, synchronizes approach throughout the organization, reinforces incremental gains, and sets the targets for renewed improvements and performance objectives."
Essentially, CI programs harmonize smart manufacturing with all parts of the business. World-class manufacturing now means harnessing DOS and making all best practices "speak" to each other.
"That's where integrative improvement comes in. Integrative improvement integrates all functions and processes across the value chain to embed operational excellence in the very fibre of the business," Leask points out.
Integrative improvement transitions and transforms
Integrative improvement is the progression of continuous improvement to move in step with the digital evolution of corporate production systems. It systemizes monitoring and measurement, and serves as a meta-process of all the organization's operational processes.
With a proven recent record of generating productivity gains and savings across the value chain, integrative improvement guides the digital transformation to unlock new levels of performance. And – crucially – it then sustains initiatives, to build on successes and iterate gains.
Prepare to capitalize on digital
The first step, then, is to evaluate your company's state of digital maturity and readiness for DOS. Geoff Schreiner, Products Director at CCi, provides 10 key assessment areas:
Strategy – consider whether digitization is comprehensively planned and included in corporate objectives
Leadership – transformation requires a digital-first vision, compellingly and consistently communicated
Design – in agile, digitized enterprises, organizational structures shift from siloed to cross-functional
Data – digitally-mature companies use insights from sophisticated data gathering and analysis to drive value creation
Technology – the scale and pace of technology adoption – including plans for artificial intelligence (AI) – is a benchmark indicator of digital maturity
Innovation – gauge the company's culture around the adoption of digital innovation and innovation tools
Ecosystem – assess the extent of digital alignment with value network partners
Capability – digital forges new skills, but talent will require ongoing training and development programs
Process automation – a digitally advanced organization will make extensive use of artificial intelligence applications and robotic process automation
Cybersecurity – digitally-mature organizations will have advanced defence systems in place across the end-to-end supply chain to minimize cybersecurity risks
A digital road map
Assessing the company's status on these eight themes will help plot a path towards digital systems maturity. "A holistic plan is vital because it will synchronize the deployment of skills, technologies, new processes plus improvements to existing ones, and updated analytics capabilities towards full-scale DOS," advises Schreiner.
The complexities of transitioning to DOS should not be underestimated. Integrative improvement is a rigorous methodology to orchestrate digital capability by pacing DOS implementation appropriately, throughout the organization, forging superior end-to-end visibility and performance agility, and instilling the use of data and updated technologies.
"CCi provides a digital integrative improvement solution that maximizes delivery across the combination of people, processes and technology. And then it builds on this, to keep driving competitiveness and profitability," summarizes Schreiner.
Contact CCi for further information about how to implement continuous, integrative improvement in your organization. Or download the white paper Digital operating systems: The next generation of production systems to find out more about the drivers of change, and the shape and characteristics of the next generation of production systems.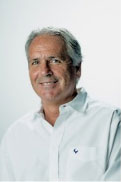 About Glenn Leask
Glenn Leask is a founding partner and CEO of Competitive Capabilities International (CCi), a global management consulting firm that helps leading manufacturing and supply chain organisations achieve world-class performance through best practice and work process improvement. Glenn's areas of expertise include developing manufacturing and supply chain strategies and implementing World Class Operations, TPM, Six Sigma and Lean. Glenn holds degrees in Mechanical Engineering and Industrial Engineering as well as a Master of Business Administration.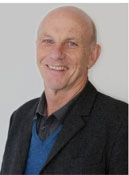 About Geoff Schreiner
Geoff Schreiner is Product Director at Competitive Capabilities International (CCi), a global management consulting firm that helps leading manufacturing and supply chain organisations achieve world-class performance through best practice and work process improvement. Geoff's areas of expertise include operations and supply chain best practices, digital platform development, Industry 4.0 and machine learning, large-scale project implementation, change management, coaching, and learning and development technologies. Geoff holds a master's degree in Comparative Industrial Relations and CSCP accreditation with APICs.
CCi is a privately held global company that enables organizations to deliver sustainable results across the value chain through TRACC, a solution for continuous, integrative improvement.
This article is sponsored by Competitive Capabilities International (CCI).