The coronavirus is a time to reevaluate plans; we can expect measurable global economic and trade ramifications for businesses of all sizes.
by David Ciccolo, CEO North America Bibby Financial Services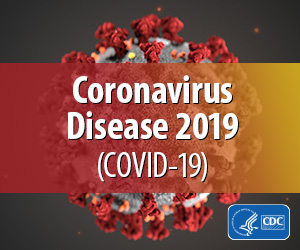 It's almost impossible to go online or turn on the television without the coronavirus, more specifically known as COVID-19, dominating the news of the day. While you may be understandably concerned about a personal risk to you and your family, you may feel that the business impact of the virus will be limited to large, multinational corporations. The problem with this assumption is that with Chinese GDP projected to contract by as much as 30 percent and with more than 400 million people in China subject to some form of movement restriction or quarantine, we can expect definite, measurable global economic and trade ramifications for businesses of all sizes.
A ripple effect is already starting to emerge for many industries as manufacturing and transportation across China slows or closes completely. Some of these impacts include:
How to plan for this volatility
Businesses need clear views of their operations and a definitive plan in place for radical changes in supply or demand. When contingency planning for volatility such as the coronavirus, a natural disaster or anything else, you need to be thinking about the reality that your business is facing an outcome other than what's normal. But that doesn't mean you're inexorably facing a downward slide. The first step you should always take in putting this plan together is to understand both the immediate and long-term risks.
Kash Ahmad, Managing Director and President of Bibby Financial Services Canada, expanded on this idea, "A substantial contraction in production is already apparent both in China and throughout the rest of the world. As this slowdown is having an impact, businesses are potentially having to make decisions with little insight or visibility into their current supply chain risks and the foreseeable risks inherent in their new plans. At this time, whilst it is important for SMEs to assess their risks and identify alternative sources of supply, the key is to do so in a measured, proactive way focusing on what's right for your business rather than simply react to a herd mentality."
With the example of what we're currently facing on the global stage, here are some questions you should consider:
Does your business have any suppliers or customers based in China?
Do you have any suppliers who source from the most affected areas?
If the virus was to spread further in South East Asia (India, Indonesia, Taiwan, etc) would that affect your supply lines?
By answering these questions, you can begin to take steps to ensure the continuity of your organization while it faces this near-term threat. But this evaluation should be followed by a full risk assessment. This assessment should not only consider the impact of delayed supply lines, but also evaluate stock inventory, order schedules, import contacts, and legal requirements. It is only by going through this assessment that you can fully understand the potential costs of disruption to your business and identify the steps you might need to undertake to ensure your business can continue to deliver on your promises to customers.
Understanding risk is only the first step
Once the total risk is properly assessed, you can start to develop a plan to keep your business grounded in the face of uncertainty. This plan should keep you focused on your core competencies and avoid spreading yourself too thin. But in contrast, your supplier base should be spread out and well-diversified to protect against disruption in one area. Once reconfigured, optimize your supply chain processes to ensure smooth and timely deliveries. And finally, develop a cash flow plan to remain steady in case there is a drop in consumer demand or revenue for your business.
Contingency plans should be an essential part of every business. They are typically put in place for significant risk that, though improbable, would have catastrophic consequences on the organization. While it's never pleasant to think about these consequences, by facing them and having a plan to overcome them, you can have confidence even when facing an uncertain future. And you can be prepared to capitalize on the opportunities that will be ready and waiting when the storm finally abates.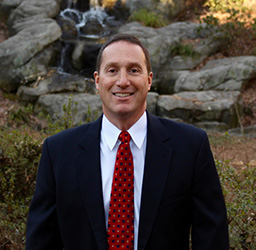 About the Author
David Ciccolo is President and CEO of Bibby Financial Services (BFS) North America. He has over 30 years of experience in commercial banking, factoring, and ABL. BFS funds over 10,900 businesses worldwide from start-ups to well established mid-size companies. For more information, visit www.bibbyusa.com.