Virus disruption brings manufacturing innovation to the forefront as many respond to call for PPE.
By Michelle Comerford, Biggins Lacy Shapiro & Co.
U.S. manufacturers of all sizes are finally getting their day in the sun, ironically brought about by the coronavirus crisis. With a reliance on offshore production, the nation faces serious shortages in health care products and equipment required to fight the COVID-19 outbreak. In response, the U.S. has looked inward and called upon its manufacturers to assist. Companies have retooled and refocused to address supply-side deficiencies in the nation's fight against the virus.
Helping Now: Answering the Call to Action
On March 18, 2020, President Donald Trump signed the Defense Production Act to compel companies to make essential products. But except for a few cases, he did not invoke it on a national basis because many U.S. manufacturers voluntarily retooled their production lines to make essential products.
Alcohol distillers, such as Pernod Ricard USA, with operations in Arkansas, Kentucky, West Virginia and Texas, have shifted to producing hand sanitizer. Automotive original equipment manufacturers (OEMs), such as Ford and GM, have transformed their auto production lines into making ventilators. And hundreds of small- and medium-size manufacturers across the country found ways to utilize their production capabilities to make face masks and other personal protective equipment (PPE) for hospitals and frontline workers.
Another example is the Ohio Manufacturer's Association, which quickly sprang into action and formed an alliance to provide resources and guidance to manufacturers across the state who wanted to help, but weren't initially sure how. On April 9, the alliance announced that over the next five weeks, between 750,000 and 1,000,000 face shields would be made as a result of efforts from a team of 1,500 manufacturers across the state.
In a recent press release, Eric Burkland, president of the Ohio Manufacturers' Association, noted, "Ohio historically has a deep industrial base and is a manufacturing powerhouse. Because of embedded know-how, Ohio manufacturers are able to pivot to retool and repurpose their operations to help meet the immediate need for personal protective equipment and other products needed in the fight against COVID-19.
"The innovation and responsiveness of our manufacturers – and their supply chains – are bearing fruit immediately and will be critical to the recovery of the state," Burkland added.
Similar examples from across the country have shown that America's industrial base is indeed deeply rooted and innovative. Nevertheless, manufacturers will need to think about disruptions and drastic spike in demand as they navigate the post-treatment world of COVID-19.
'Reshoring' Back to the U.S.
For many companies (and despite some shifting toward medical gear production), the current crisis has highlighted other long-term vulnerabilities.
As a result, many government officials are calling for more companies who serve the U.S. market from offshore facilities to "reshore" in the U.S. This is not a new approach for the Trump administration, which has been revising regulations and enacting tariffs on imported products to make U.S. manufacturing investment more attractive. Still, the COVID-19 crisis has shed new light on the importance of having access to essential products and the immediacy with which they're needed.
On reshoring specifically, some manufacturers found difficulty accessing suppliers even before COVID-19. That's because many industry supply chains offshored some 30 years ago.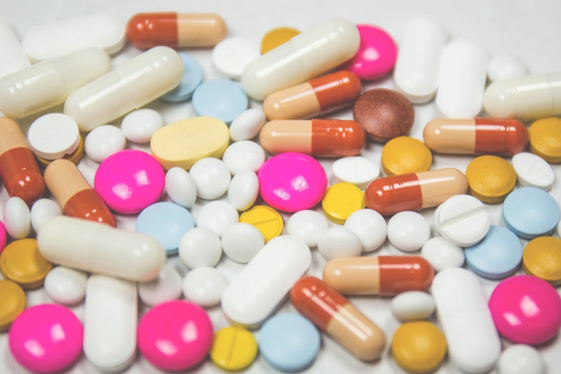 As a result, some of the manufacturing plants that have reshored back to the U.S. in the past 10 years have still had to rely on parts and supplies imported from other countries, especially China. This is true for some pharmaceuticals, consumer products, automotive, electronics, appliance and many other industry sectors.
With manufacturers compelled to revisit strategies, processes and wider capabilities, now is the time to consider ways to keep supplies accessible should the world face another catastrophic event.
Addressing the Gap with Innovation
Advances in manufacturing technology and automation are likely to be key in accelerating reshoring efforts and overall U.S. manufacturing investment. More robotics and automated production lines, and less reliance on low-cost, manual labor found in most offshore locations, means products can be made in the U.S. at a more competitive cost than before. These advanced manufacturing plants, however, still require a workforce – in fact, there will be increased demand for additional skilled workers (e.g., engineers, mechanics, electricians, etc.), to uphold the nation's fast-moving innovation.
As a result of U.S. manufacturers revisiting their capabilities to address essential product needs, these efforts may enlighten additional outside-the-box thinking. If companies can pivot to new product lines in a time of need, what else might they be able to make to fill other supply chain gaps?
Some innovators with access to 3D printing or next-gen manufacturing equipment have shifted gears quickly to produce face masks and other PPE, and develop mass testing methods for COVID-19 and other medical areas. After the crisis wanes, these visionaries have the capability to develop longer-term product lines.
U.S. Manufacturers are Ready
The need for revamped manufacturing strategies will certainly outlive the current COVID-19 crisis.
As a Wall Street Journal piece from November 2019 stated, "It's time for the U.S. to adopt an industrial policy for the century ahead… (That is,) a program for helping Americans to compete with foreign manufacturers and maintain our ever more precarious edge in innovation."
This crisis has demonstrated that the "innovation edge" in the U.S. is alive and well.
Armed with new perspectives coming out of COVID-19, U.S. manufacturing is poised to not only get the economy humming again, but also roaring into a new era.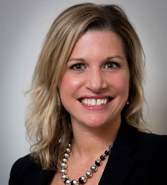 Michelle Comerford is the industrial and supply chain practice leader of Biggins Lacy Shapiro & Company (BLS & Co.). Biggins Lacy Shapiro & Company is a location economics consulting firm. For more information, visit www.blsstrategies.com or connect with Michelle directly on LinkedIn or via email at mcomerford@blsstrategies.com.