Digital First – agile, responsive & informed, the new normal for manufacturers as we emerge from the COVID-19 crisis.
It's impossible to know exactly what the long-term effects of the pandemic will be but the human cost of COVID-19 is already being measured in lives changed, economies disrupted and futures made uncertain.
Every manufacturer is facing the startling fact that their business plans for 2020 and beyond are now worse than outdated; they are irrelevant. Now, choosing to follow the post-pandemic plan could be detrimental to the success, or even the survival of a business. The truth is, the way companies sell to and engage with customers has suddenly changed. Planning for this impact is consuming manufacturing teams — even as the data and the situation changes hourly.
However, while the shift to digital selling has been a part of most business plans for the last few years, the global shift to working remotely has foundationally transformed how manufacturers interact with employees and customers. Selling was already rapidly moving to a virtual space, driven by changing buyer preferences for online commerce, and manufacturers will likely continue to adopt this approach for a large portion of their transactions in the future based on both necessity and the realized gains in productivity.
What does this mean for the manufacturing industry as we know it?
There will be three phases to business impact – the short-term, survival phase; the mid-term, re-alignment phase; and the long-term, optimization phase – all of which manufacturers should consider when making strategic plans for the future.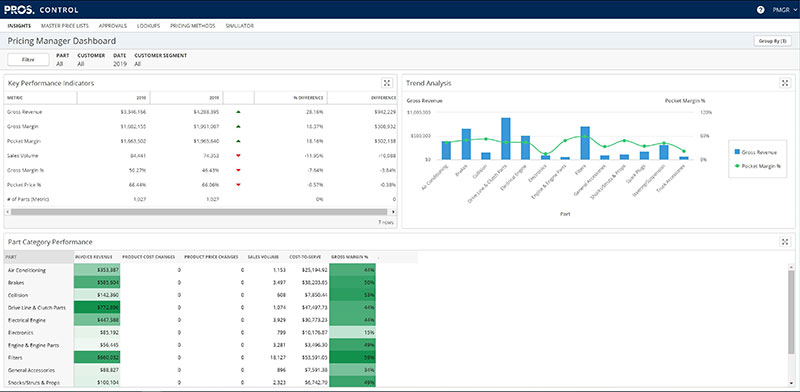 Short-Term Phase: Survival
Some segments within manufacturing are being hit harder than they were during previous recessions. Everything from customers, markets, supply chains and costs are being disrupted. Businesses must make well-informed decisions while keeping in mind the impact specific markets are experiencing. Price and margin optimization, in close partnership with dealers and distributors, is key to optimal commercial response for every manufacturer.
When faced with the rapidly changing impact of the pandemic, a strong control of pricing and agility of price strategy need to be top of mind. For example, with such volatile demand changes, it can be tempting to dramatically raise or lower prices; however, manufacturers must be cautious of price gouging and loss of revenue. In the short term, the best strategy businesses can employ is to start with responsibly protecting prices and margins through agile, dynamic management and to do so based on an understanding of the market signals: shifting customer needs, volatile supply chains and commodity costs, and strong pricing discipline throughout the business.
Mid-Term Phase: Realignment
As manufacturers respond to market changes and move through the initial phase of establishing agile price management processes, they will then have to realign their sales process to meet these new market conditions.
Businesses will have to equip traditional sales forces, dealers and distributors with the tools needed to sell more via digital channels. Pricing, commercial terms and agreement information must be fed to sales forces, dealers and distributors in real time as conditions continue to change. This will allow sales teams and partners to respond in a more agile and consistent way in order to meet changing customer demands and rapidly emerging competitors — all while operating remotely.
Long-Term: Optimization
As manufacturers move through this next year, they will begin to optimize their operations to conform to the new normal of a digital-commerce-first business. In the last phase, digital transformation projects must focus on overhauling the sales process. First, manufacturers must embrace a greatly accelerated approach to adopting e-commerce and digital commerce channels. Simply put, businesses are already moving online and the changes in buyer behavior as a result of the COVID-19 outbreak will accelerate that drastically. The mantra is simple: optimize online, or lose business to those that do.
Second, manufacturers must align their sales, dealer and distribution channels more effectively. That means they must build true multichannel capabilities into their technology and processes. Buyers should be able to fluidly move between in-person, e-commerce, and other digital channels to feel as though the experience is connected and consistent. Those that cannot evolve with this change will divert critical resources away from customer-facing and customer-enabling projects, wasting time that equates directly to lost market share.
The COVID-19 outbreak is rewriting the rules for manufacturing, seemingly daily, and businesses that succeed will have been agile, responsive and informed. These companies will not only survive, but dominate post-COVID-19 industrial markets where the capacity to listen to customer needs, personalize offers in real time and engage across every channel — digital and otherwise — are the prerequisites for success.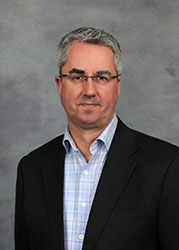 Richard Blatcher, Director, Industry Marketing & Business Intelligence at PROS, manages the global go-to-market strategy for PROS in its strategic industries. He has over 30 years' experience in the industry originally based in Europe moving to the US in 2010. He spent the first part of his career in media, publishing and direct marketing managing the delivery of marketing and sales enablement services to many manufacturing and distribution blue-chip enterprises. He has also held EMEA and Global Marketing roles for $2Bn+ software company Autodesk including being responsible for launches of market disrupting SaaS software solutions into the market.