The COVID-19 crisis has created a shift in priorities for manufacturers – companies must focus on what's needed now and next.
By Oliver Wright, managing director, global lead Consumer Goods & Services, Accenture
The repercussions of the COVID-19 pandemic will be felt across the world for months, perhaps years to come.
This crisis is fundamentally changing how and what consumers buy and will likely accelerate immense structural changes across the manufacturing industry. For consumer goods companies, the effects of COVID-19 will be profound and lasting.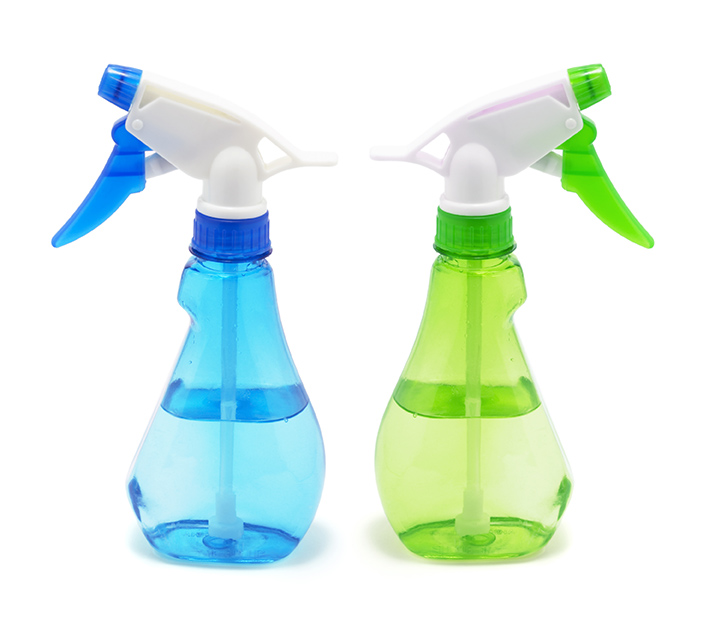 Whilst people are reacting to the emergency in different ways, permanent changes in consumption are emerging. Consumers are seeking enduring value in products and experiences which are more healthy, trustworthy, environmentally sensitive, and supportive of the communities in which they live and work. It is possible we will not be going back to the world we knew.
And while the scale and breadth of the challenge ahead can seem overwhelming, business leaders do not have the luxury of time in developing a response. Instead they must ensure they respond to the immediate emergency while ensuring their company can weather the economic storm and are positioned to help drive the return to growth once the peak of the crisis has passed.
How to respond now
The pandemic has disrupted consumer goods supply chains to a degree most companies will never have seen before. In the near-term, we have been advising consumer goods companies to set up a cross-functional "command center" to manage the crisis. This unit should be tasked with continuously tracking key performance indicators (KPIs) to understand what is driving the disruption, who is affected, which external stakeholders they should be working with, and how to respond quickly and effectively to stabilize the business, protect workers, and support communities.
Getting end-to-end visibility in close to real time (using tools like a supply chain "control tower") is now essential. So is expanding the supply chain risk framework, coordinating and strengthening the supply base, and enabling manufacturing to be relocated more easily. This is a significant challenge, but it is also an opportunity: to identify previously hidden weaknesses and rethink the resilience and agility of the whole supply chain.
Protect your people
And as people start adapting to unfamiliar and often highly stressful working environments, they'll need the company's support to stay well and stay productive, whether they're working onsite or from home. It's vital to show flexibility. Be prepared to override company policies and stop non-essential work. Look to support people's emotional needs as well as their physical safety. Recognize the importance of brand purpose in inspiring workers with a stable connection to something bigger than their immediate challenges.
Where homeworking is possible, ensure remote workers have the digital and collaboration tools they need. The sudden shift to widespread remote working means companies must also urgently review their network effectiveness and security profile. Consider actions like distributing secure networking hardware to workers where appropriate.
Adapt to new consumer needs
Lockdowns around the world are driving a great consumer migration to online channels. In many segments these are likely to be the only viable sales channels in the near term. But demand is highly volatile. Where some categories such as food and pet supplies are seeing massive surges, others are being hit hard.
Marketing and sales must adapt to this new reality. Budgets and workers alike should be reallocated to channels and areas of high demand. Social media interactions will be both a key source of insight into that demand and a means of supporting customers through difficult times. Field sales must be reconfigured for social distancing (going digital where possible). Marketers must also recognize that during the emergency consumers are focused on fulfilling their core needs, not their brand preferences.
Look ahead to the future
It's important to remember that this crisis will pass, and economies will rebound. It's vital to keep planning for the capabilities that will be needed in the post-pandemic world. That includes closely monitoring the permanence of the different consumer patterns, behaviors and channel preferences established during the emergency. It also includes thinking about how to reset and repurpose both operations and workforces for those different consumer needs, while increasing flexibility through capabilities like third-party manufacturing and logistics.
The business will need funds for these investments. Finance will have a key role to play in preserving cash in the difficult months to come. Identify cash collection risks and look for opportunities to optimize costs and payment terms. Reprioritize investments for the post-pandemic era with an overarching objective of renewing the business model and shifting to intelligent, data-driven operations. Keep scanning the market for M&A opportunities that can support this.
The pandemic is putting virtually every aspect of manufacturing to the test. In the end, it will be those organizations that are most adaptable to change that will be best positioned to ride out the disruption and help both their businesses and their societies come through stronger.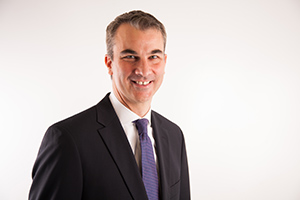 Oliver Wright is managing director and the global lead for Consumer Goods and Services practice at Accenture. Oliver has more than 20 years of consulting experience working with the C-suite of leading companies to address their most pressing strategic issues—including strategy development, operating model architecture and technology, growth and cost strategies, and the design and execution of large-scale transformations.