Implications from COVID-19 spurred an increase in demand for the manufacturing of customizable products.
By Maziar Adl, Co-Founder and CTO, Gocious LLC
Manufacturers have always realized the importance of providing customized products to the masses. However, the COVID-19 pandemic has quickly changed consumers' way of life, fueling a greater need for customization and innovation to enable it. For manufacturers, controlling the cost and overcoming the challenges the pandemic has brought to bear has been gradual at best, though the need for change has come as a tidal wave.
Still, there have been some advancements in technology that facilitate a better understanding of consumer preferences and the customized products they desire, though many have been slow to adopt. Industries that fuel or ride this trend will grow and stay relevant with others struggling to stay afloat.
Focusing on consumer needs and wants
Manufacturers initially provided custom-made products to people who could afford them as the cost and time to produce them were high. Little or no customization were the only ways to give masses access to advanced products. As Henry Ford famously said, "Any customer can have a car painted any color that he wants so long as it is black." As technologies advanced, the ability to provide customized products to the masses at a reasonable time and cost became possible and essential. Since COVID-19, what is considered "reasonable time" is shrinking.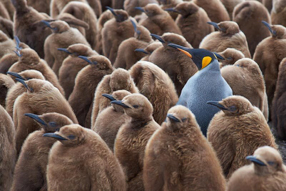 The success of a product in the market will largely depend on the ability of the manufacturer to understand and influence customer's tastes and needs, their surroundings, and the changes that impact them. This in turn helps manufacturers understand what options to offer and how to reuse features efficiently to produce new products requires intelligent tools. It also helps them to strip down the product to what a customer's specific needs are to avoid unnecessary spending and waste. To keep the customer engaged throughout the development lifecycle and have the agility to iterate, these tools must analyze customer behavior and allow for rapid change management and planning.
Pandemic and the dawn of a new world
The recent pandemic is reshaping the world around us at an unprecedented speed. It has introduced new opportunities and needs for innovation. Access to information that helps us better understand customers' needs and desires will optimize and create efficiency.
With remote work and telecommuting, people are traveling less, but goods and data are traveling more. Videoconferencing had 20 times the participants in three months. With less need for office buildings and the need for a space to work remotely, the design of homes and facilities where people can socialize or work without being alone will change. In the U.S., al-fresco dining is gaining momentum, which will end up changing our streets and neighborhoods. People are more health-conscious, which will give rise to increased demand for bicycles, masks, and hygiene products and change the way we interact with one another.
Industries that rely on brand loyalty alone will likely not grow their market share. Pandemic and disruption in supply-chain have made consumers try new brands at a higher rate. Industries that are geared to pivot and move fast to answer these needs will be able to dominate the market initially. In the long run, customizing and providing options iteratively and quickly to meet specific needs of the consumer will be the factor that will guarantee continued success.
Moving at speed
Cloud computing, Internet-of-Things, lights-out manufacturing, and Digital Twin are advancements that have given manufacturers the ability to connect people and machines from anywhere and at any time. Industries that can adopt tools and processes that make product planning more efficient and bring agility in manufacturing will reap the rewards and seize the opportunities that these new advancements enable.
High-level analysis, planning, and change management of products will reduce waste and speed up the development lifecycle. Defining features in a central system and making them accessible globally will simplify their reuse. Identifying feature interdependencies and what to offer as standard or option using intelligent tools will control complexity and what needs to be customized.
Agility in manufacturing is about prototyping and testing iteratively to understand the needs of the customers and eliminate configurations that do not serve them. By incrementally introducing new products and their options to the market, manufacturers will be able to fine-tune their product iteratively as they receive feedback.
Offering customization has been a goal for many manufacturers, but COVID-19 has accelerated that need. Industries must change the way they innovate and develop products. By adopting intelligent tools for high-level planning and analysis combined with agile manufacturing, they can stay on top of the changes in the market.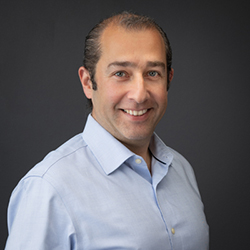 Maziar Adl is Co-founder and CTO of Gocious, a product planning software for manufacturers that empowers better product innovation for industries that include auto/mobility, industrial equipment, and high tech, where he oversees end to end design, implementation, and development of products. A strategic leader with a record for spearheading the successful design and rollout of medium to large scale technology roadmaps and transformation, Maziar has played a pivotal role in the creation of Gocious' cloud-based product decision analytics platform since he co-founded the company in 2018. Throughout his career, Maziar has become renowned as an expert in improving long terms performance strategies of organizations and teams using better, accessible, and timely information and analytics.