Industries must incorporate adaptable technology into their operations to create a more accessible workplace for people with disabilities.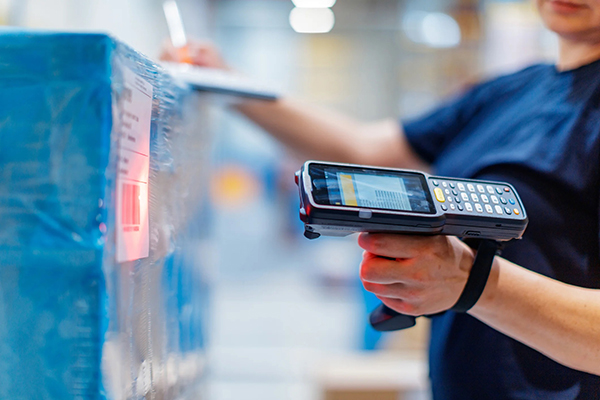 By Chris Femia, Blue Horseshoe Managing Vice President
The employment rate for adults with disabilities has steadily declined since 2011, with less than 17% of adults with disabilities holding full- and part-time employment in 2020. As new, more accessible technologies emerge, industries must assess their talent pools to identify areas for more inclusive and diverse employment. As manufacturing leaders experience one of the greatest mobile and adaptable workforces to date, they must bring opportunity to a group that has been historically overlooked.
Most manufacturing roles involve physical labor, proving more complex and challenging for individuals with disabilities. However, advancements in technology have made laborious jobs more accessible for those with mobility, visual or hearing impairments. Technologies, such as mobile computers, robotic assist devices and voice picking, allow employees with disabilities to navigate and contribute to the day-to-day tasks of manufacturing and warehouse operations. By leveraging adaptable technology and providing the tools and technologies employees need to succeed, manufacturing leaders can fill open positions while maintaining speed and accuracy within their operations.
1. Mobile Computers
Mobile computers are a multifaceted tool. They're often used in the warehouse to manage inventory levels, pick orders, process product returns and report manufactured goods as "complete." While mobile computers are a versatile tool for those on the warehouse floor, they are often equipped with small text and close-range scanning capabilities, counterintuitive features for employees with visual disabilities. However, these devices can deploy adaptive customizations to improve an employee's use of the tool.
To ensure employees with visual impairments have the appropriate technology, manufacturing leaders must equip them with mobile computers that incorporate large, concise text and short- and long-range scanning capabilities. Additional customizations may include audible messages, recognizable color combinations to alert employees to errors (red) and accuracy (green) and easy-to-grip handles. These customizations, and more, allow employees to handle the device and its software appropriately, avoid inaccuracy and effectively complete the job at hand.
2. Robotic Assist Devices
Eight in 10 Americans believe robots will do most human-led jobs by 2050. Despite those claims, robots have proven beneficial to manufacturing and warehousing operations for more than seventy years. When working in tandem with an employee, robotic-assist devices can retrieve carts of material from staging locations, deliver and align raw or semi-finished materials or pre-position them to specific picking locations. The robot addresses the non-value-added aspects of day-to-day operations, allowing employees to focus on tasks that drive results.
Employees with mobility-related disabilities are often unable to maintain the distance and speed warehouse floors demand. On average, a combined 300,000 warehouse employees walk approximately 1.5 million steps per day. Robotic solutions lighten and often replace non-value-added travel employees are subjected to daily. Robotic assist devices minimize barriers for those with and without a mobility disability, allowing employees to dedicate their time to the areas that require human intervention.
3. Voice Picking
Voice picking is a critical technology to warehouse operations that increases both employee productivity and accuracy. Using this tool leads to better employee efficiency, but it also reduces operational costs. To deploy voice picking technology, a warehouse employee must use a headset and wearable radiofrequency device to receive verbal instructions to complete various tasks. Employees use automatic cues of commands or combination codes to identify pick locations, pick precise quantities, and be directed for accurate order completion. Not only can the software repeat instructions on demand, but it can also log progress, interpret the worker's response and complete work.
Texas-based Austin Lighthouse, a not-for-profit organization that empowers the blind and visually impaired community with an adaptable and accessible work environment, adopted voice picking technology to aid its employees in warehouse floor operations. The organization's employees are using the wearable technology to decrease pick times, increase productivity and boost performance in the warehouse. As a result, the organization has experienced 99% fulfillment accuracy, improving customer satisfaction and retention rates.
Last year, the Bureau of Labor Statistics reported people with disabilities across all age groups were less likely to be employed than those without a disability. However, technological advancements, ranging from simple to complex, create employment opportunities for these diverse populations across all industries. To fill open positions, manufacturing leaders must increase their diversity and inclusion efforts. By investing in these technologies, they are creating jobs for a grossly overlooked talent pool. In doing so, not only will they pave the way for a more inclusive workplace, but they will see significant benefits from their efforts.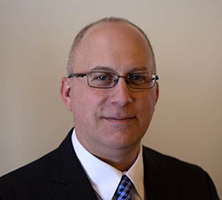 About Chris Femia
Chris Femia is a Managing Vice President with Blue Horseshoe Solutions. Chris advises C-level and other top executives at a variety of companies on subjects including supply chain strategy, technology, network and operations design, inventory optimization, ERP/WMS implementation, organizational change management, and supply chain automation solutions. Before entering consulting in 1998, Chris worked in a variety of supply chain positions within the Fortune 100, focusing on 3PL, chemical, and consumer packaged goods.