December 11, 2019
By Andrei Vakulenko
Video games have come a long way since Pong was released in the 1970s. From a simple table tennis game evolved an entire booming industry that continues to grow every year. Now, video games are becoming more detailed with every title released. High-quality graphics are the new norm and players are continuing to call for better, more realistic games.
In fact, video games are quickly approaching the same production levels as blockbuster movies. It's now even common for famous actors and actresses to be inserted right into games. To give one example, Keanu Reeves will make his video game debut as a character in the new Cyberpunk 2077. For ensuring realism, video game makers are often looking to replicate the real world, rather than create an environment from scratch. From FPS (first-person shooter) games like Call of Duty to car heist games like Grand Theft Auto, real world locations are used as inspiration (and even models).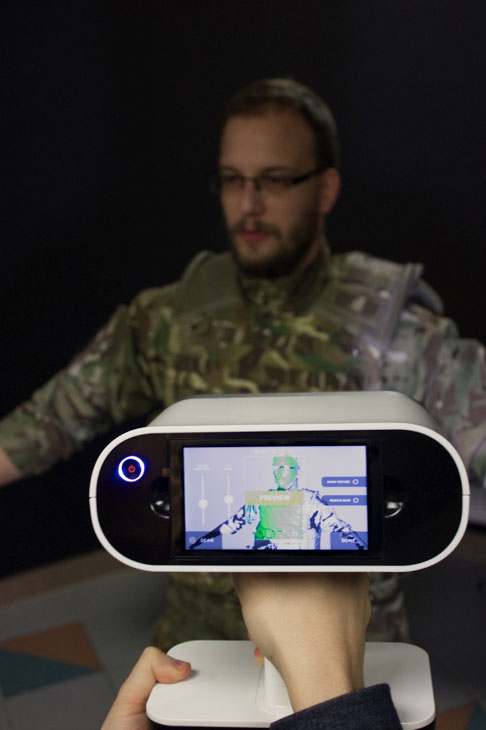 Digitizing the Real-World
One way to digitize real world environments for video games is through the process of 3D scanning. Game developers have caught on to this trend and are using this technology to create highly detailed graphics, objects, and environments for their games. While researching methods to create ultra-realistic battle fields and lifelike weapons for their newest military FPS World War 3, the team at The Farm 51 turned to 3D scanning to give them the level of detail they wanted for the game. The team was introduced to Artec 3D's handheld structured-light scanners Artec Space Spider and Artec Leo, with each scanner serving to capture a different range of objects for the game.
With access to the scanners, the team began digitizing key objects. To scan small pouches, boots, helmets, and intricate details on a variety of objects and surfaces, The Farm 51 team used the Space Spider, an extremely-high-resolution scanner (up to 0.05mm accuracy) designed to capture small objects and details. For the larger objects, such as character faces and bodies, pistols, machine guns, rocket launchers, and even entire cars, the fully wireless Artec Leo was able to capture these objects quickly and seamlessly.
In the words of The Farm 51 digitalization team, "Because each object, whether it's a face or body, weapon or vehicle, features varying degrees of complexity and detail, not to mention size, we simply combined the scans of Leo and Space Spider, easily bringing them together in the scanners' software, Artec Studio. That way, when our character artists get the ready 3D models, all the amazing detail is there, down to the tiniest elements, from these scans that took us just minutes to make."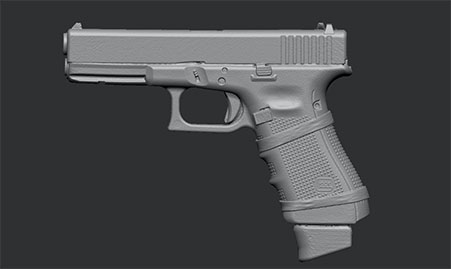 Stylizing Scans
Following scanning and post-processing, the initial 3D model would get handed off to a character artist. The artist then cleaned up the models, eliminated any errors, added details and prepared the model for texturizing. The texturing process helps by defining the look of the surface of the model, while also adding color. Although both Artec Leo and Space Spider are color 3D scanners, due to The Farm 51's distinct animation algorithms, the character creation team chose to add color to models at a later stage, post-scanning. The final step of the process was to create various customization options for the model. As of the latest update, each item that can be changed within the game features more than 20 unique camouflage patterns and color variants.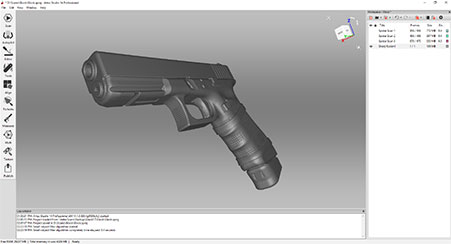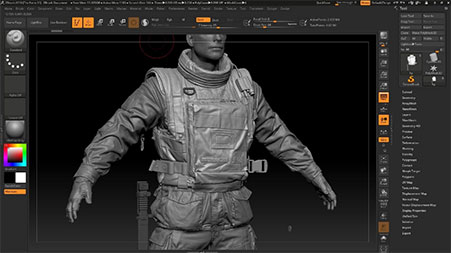 The Farm 51 continues to use their Artec Leo and Space Spider for creating new characters, uniforms, weapons, vehicles, and more. In future releases, fans of World War 3 can also look forward to new, real-life environments and more truly hypnotizing game play.
As we enter into 2020 and a new decade of video games, graphics will be more important than ever in the burgeoning digital age. As gamers call for more realistic games, production companies will have to continue to innovate to answer the call. The good news is that 3D scanning is already capable of bringing the quality of games to the next level.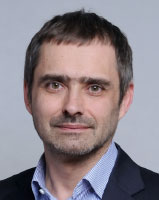 Andrei Vakulenko is the Chief Business Development Officer at Artec 3D. Prior to this role, Andrei was the company's Vice President of New Markets. Andrei has over 16 years' experience as partner, CEO, and co-founder of high-tech venture businesses from seed investments and incubators to venture funds management. Projects focused on IT and Internet business including SaaS, mobile, e-commerce, community building, recreation and travel, biometrics and pattern recognition, e-passports and machine-readable travel documents; as well as optoelectronics and gas-to-liquid technology.