October 18, 2018
In business and in life, integrity is vital. It means that people can trust not only what you say but also know that you won't do anything to cut corners to gain an unfair advantage.
While not exactly the same, data integrity within a company is a concept that also speaks to the importance of achieving the highest of standards. But when it comes to data integrity that really means ensuring that the information that serves as the lifeblood of a company's success is continuously recorded, updated, and stored.
These days, data integrity can usually be measured by how well a company's employees are maintaining a CRM. The reason: CRMs have come to be regarded by companies in a wide range of industries, including manufacturing, as a tool that is critical to their overall success.
Why? Because CRMs have the potential to be a much-needed single repository of knowledge that can deliver everything from accurate sales forecasts to effective and impactful customer service to transparency across an organization. But there is one thing that can keep a CRM from empowering a company and its employees to achieve their full potential. Put simply, it only can happen if company workers are committed to data integrity.
In essence, what that means is that employees need to make it a daily part of their work to keep the information that gets fed into a CRM up to date and accurate. If this isn't happening at your organization, you probably have a good idea why. Unfortunately, many employees regard inputting data as a menial task that is divorced from the real responsibilities of their work. Helping employees understand that data integrity connects directly to their ability to do their jobs well is a critical task if a CRM is going to become the tool it can be to drive value in your business.
How do you achieve CRM data integrity?
The challenge is figuring out how to cajole or motivate employees to take data integrity seriously. One way to do that is by executive fiat: Employees who don't continuously update the information that keeps a CRM relevant and effective can be publicly scolded or even lose out on bonus opportunities.
But lots of companies have cultures where that heavy-handed approach would backfire. A more effective way to motivate employees to diligently input data in a CRM over the long-term is via gamification—which, as the name indicates, is all about tapping the power of gaming and competition to encourage people to act in a certain way. Gamification is just one technique for improving employee engagement. The polling organization Gallup has conducted research that shows that engaged workers are 21 percent more productive than their counterparts and that companies with engaged workers have earnings per share that are 150 percent higher than companies whose workers are less motivated.
So how can gaming help improve employee engagement and boost the data integrity needed to unleash the potential of your CRM? At the most basic level, it works because people are competitive and like to win, especially if there is some kind of reward for victory. One example of what this can look like can be found in toolmaker Ingersoll Rand factories. The company uses software to monitor how quickly its production workers complete their tasks. Ingersoll Rand then shares the results about the number of units each shift of workers produces publicly and awards the winning teams with a bonus or paid time off.
Using gamification to encourage data entry
A similar approach can work with data integrity. A CRM can be configured to track who inputs data and when they actually do it. Forming teams—or simply having individual employees aim to make it to the top of a leader board—that compete against one another to achieve the highest level of data integrity can ensure that your CRM has the information it needs to help your entire organization achieve its potential.
Gamification can undoubtedly help drive employee engagement and improve the impact a CRM can have. But if done properly, gamification that unleashes the real power of a CRM is only needed for a relatively short period of time. That's because employees will soon understand for themselves the direct connection between the data integrity in a CRM and their ability to do their job. When that connection is clear, games can go back to simply being about fun.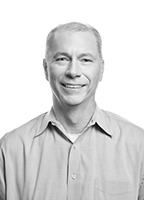 About the Author:
Mickey Patton is president and CEO of Clear C2, the leading CRM for manufacturing companies. Patton joined Clear C2 in 1998 and has extensive knowledge of how manufacturers can use technology to streamline and maximize their customer relationships throughout the most complex sales cycles and ecosystems.