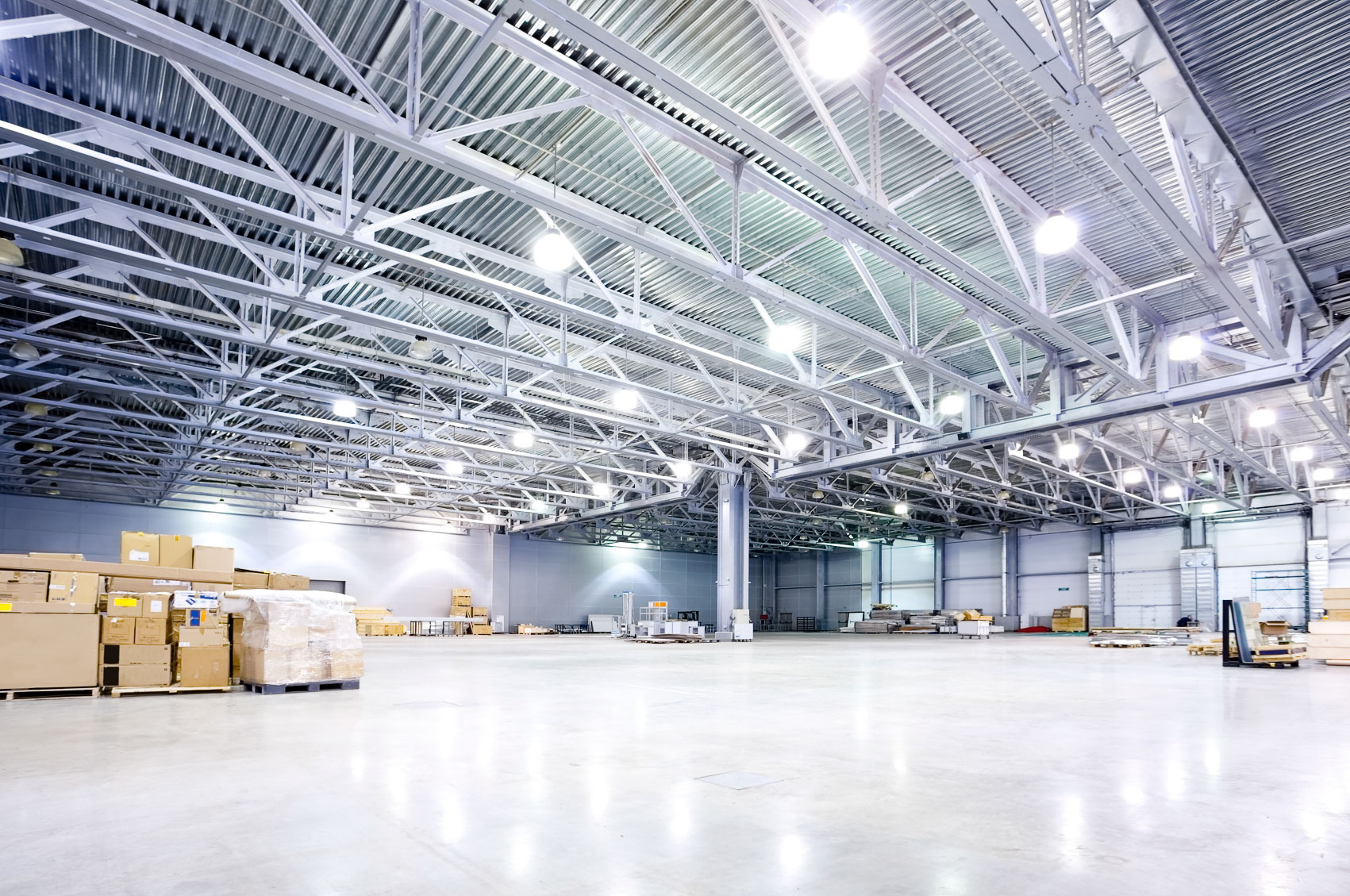 September 27, 2019
By Alvaro Garcia, Senior Director of Product Management at Fulham Co., Inc.
In most environments when the lights go out it can be a minor inconvenience. In large-scale manufacturing facilities, which often comprise high-powered machinery, plant equipment and high racking areas, the potentially harmful impacts of not having appropriate emergency lighting in place are intensified.
When you add the additional risks of navigating around hazardous substances in chemical manufacturing facilities, or heavy goods vehicles in distribution hubs in the event of a power outage, the dangers of not have adequate emergency illumination in place become even greater.
Today, facility managers and building owners are entirely responsible for the emergency lighting within their properties, whether that is within a single structure or spread across multiple buildings on an extensive complex. This includes ensuring emergency lighting systems are functioning correctly, and are maintained in full working order to meet increasingly stringent lighting codes.
Performing regular maintenance, and perhaps more crucially, testing, on a network of emergency luminaires across a large industrial facility such as a factory can be a time-consuming and laborious task for even the most capable professional, however, its importance can ultimately be the difference between life and death.
This is very much reflected in the latest lighting code requirements, which necessitate periodic testing of emergency lighting units. While codes vary from jurisdiction to jurisdiction, US codes generally recognize the National Fire Protection Association's National Electrical Code (NFPA 70) and Life Safety Code (NFPA 101).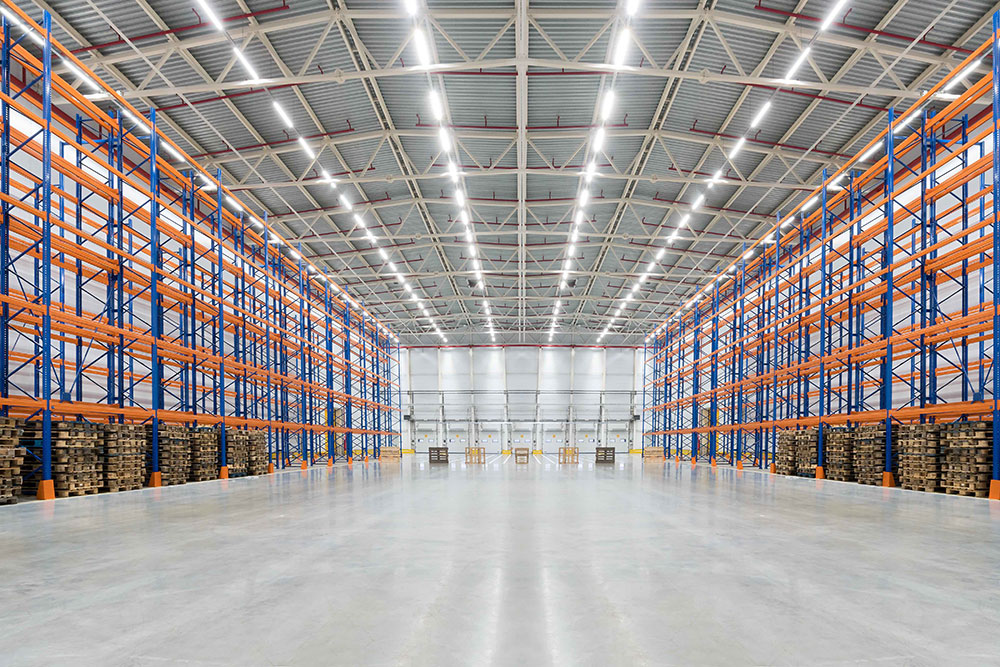 Break the code
NFPA 101 outlines emergency lighting design requirements and strategies, along with functional testing. Under the standard, two basic regimens are mandatory. At monthly intervals an activation test must be completed, this requires emergency lighting to come on and provide the necessary illumination for a minimum of 30 seconds. As part of annual testing, emergency luminaires also have to be tested under simulated power failure conditions, including operating emergency lights for a 90-minute duration to ensure the system and batteries are working properly.
Additionally, written records of these monthly and annual tests, as well as documentation of timely follow-up with maintenance and re-testing should problems arise, must be recorded for inspection by the Occupational Safety and Health Administration (OSHA) or any other Authorities Having Jurisdiction (AHJ).
Despite their importance – and given that in the US, fines from OSHA are $12,675 per violation, and $126,749 for any willful or repeated violations – unfortunately these testing requirements constitute the single greatest failure point for building owners.
This is often due to the difficulties of the traditional, manual method of performing monthly functional tests. But how can building owners overcome such challenges and ensure compliance with code, as well as occupant safety?
Emergency lighting innovations
The latest generation of 'smart' emergency LED fixtures and drivers are going some way to overcoming these difficulties by integrating on-board intelligence, built-in diagnostics and self-testing features.
Modern emergency luminaires test themselves and 'report' any identified problems with batteries, chargers, and light sources. Often this is done through the use of an indicator light or lights (LEDs) that illuminate or flash in a specific pattern to signal the specific issue. Self-diagnostics can indicate a problem with a battery, driver, or LED array, as well as charging or discharging in a test or emergency mode.
As a result, the end-to-end process of testing is automated, eliminating the need to manually test each individual emergency fixture by pushing and holding a test button on the unit for a 30 second duration to simulate a short outage, and logging the results. In fact, such automation means that a simple walkthrough of the premises every 30 days, during which the status of the indicator lights is observed and documented, is sufficient testing to safeguard against any potential faults.
Such is the impact, that an emergency lighting system with self-testing and self-diagnostics may cut inspection and maintenance hours to a third of that required for manual testing. This in turn, limits maintenance costs and reduces the possibility of fines for non-compliance.
A positive outlook
Whether installed in aerospace, automotive, food and beverage, engineering or material handling sector facilities, manual testing of emergency lighting systems, along with keeping records and documenting maintenance measures, is highly difficult and almost impossible in large facilities such as factories.
Building owners and business managers concerned with the safety of occupants and exposure to liability, are increasingly seeing the value in adopting the latest innovation in emergency lighting technology with self-testing functionality and driving significant improvements in this area.
For more information visit: www.fulham.com
About the author
Alvaro Garcia is Senior Director of Product Management at Fulham Co., Inc, a leading manufacturer and supplier of lighting components and electronics for commercial and specialty applications. He has been involved in the lighting space for over 14 years, remaining at the forefront of the development of many innovative LED technologies from wireless programmable LED drivers to emergency systems, among others.