Volume 23
| Issue 2
| Year 2020
Click here to read the complete illustrated article as originally published or continue below to read the text article.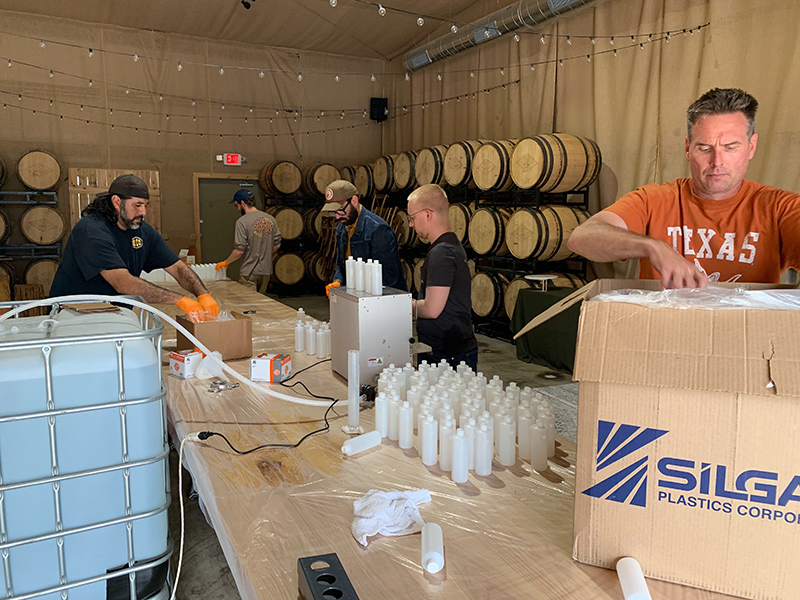 Desert Door Texas Sotol employees unpack materials and bottle hand sanitizer produced at their distillery in Driftwood, Texas.By Brent Looby, Co-Founder of Desert Door Texas Sotol
The co-founders of Desert Door Texas Sotol, based in Driftwood, Texas, led the charge by being one of the first distilleries to produce hand sanitizer on a large scale during the COVID-19 crisis. The founders Ryan Campbell, Brent Looby, and Judson Kauffman are all military veterans and never sit on the sidelines. When they started noticing the empty store shelves, they didn't think twice about joining the fight.
The first production runs, and most runs thereafter, were focused on putting sanitizer in the hands of first responders at no cost to those organizations. Some 8 oz. bottles of the 80% alcohol sanitizer were allocated to communities in the Greater San Marcos Region and given out for free on community pick-up days.
"We read stories about it being hard to find hand sanitizer, but we didn't think the government groups wouldn't have any," Campbell said. "We thought they would have stockpiles or other sources, but when we announced our plan the reaction was just overwhelming."
To date, Desert Door has donated the equivalent of 70,000 8oz bottles of hand sanitizer, all produced according to FDA and WHO standards. Organizations they've donated to include Houston PD, Austin PD, City of Austin, San Antonio PD, Texas Game Wardens, Texas State Parks, nursing homes, and dozens of other first responder organizations.
"I'm really proud of our team, and I'm really proud of what we're doing," said Campbell.
Greater San Marcos Region businesses, organizations and residents are working together to adapt and remain resilient during this unprecedented time. Desert Door's production of sanitizer is another example of how businesses in the Texas Innovation Corridor – between Austin and San Antonio – are meeting the needs of the community amid the pandemic.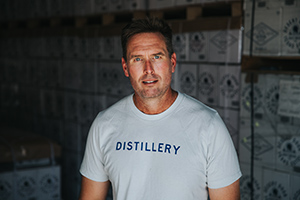 Brent Looby earned his BS in Mechanical Engineering from the University of Texas at Austin. After a brief career as a manufacturing engineer, he left the private sector to pursue a career in Naval Aviation. Brent retired from the U.S. Marine Corps after 21 years where he served as an EA-6B Prowler Pilot. A native of Midland Texas, and a 5th generation Texan. Brent now resides in Austin with the love of his life Karen. They have one daughter Jessica and a grandson Christian. He is passionate about guitar, food, drinks, travel and their two German Shepherds.