An insight into industrial sealants and common adhesives.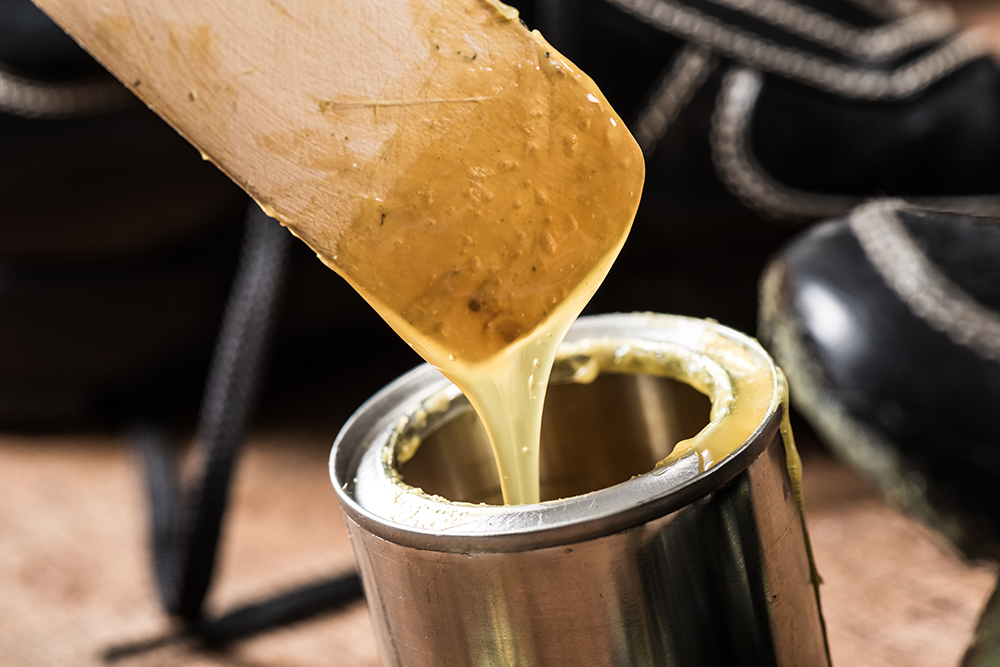 When you're working on a project, you'll realize that you don't always need nails and screws. There are times you need to simply stick two surfaces to create a strong bond and preserve the structural integrity of the product. Certain parts or components also need a strong bond to stick together, such as automotive and electronic parts. There are two typical types of bonding agents available today: common adhesives and industrial-grade sealants.
In this article, you will gain a deeper insight into the differences of industrial sealants and common adhesives.
What Are Sealants?
Industrial sealants are often referred to as industrial or commercial grade adhesives. These adhesives are used on items that are used for commercial purposes such as furniture, electronics and computers. They're also used in medical equipment and food processing equipment. The materials and chemicals that are used in the making of these products sometimes require some type of protection from moisture and stains.
When sourcing high-quality industrial sealants, make sure to only deal with a trusted industrial and marine coating manufacturer.
What Are Adhesives?
Adhesives refer to substances capable of holding different materials together through surface attachment to resist separation. It's a general term for glue, paste, cement, and mucilage.
As a result of adhesive technology, adhesives are continually being improved.
Differences Between Industrial Sealants And Common Adhesives
Below are some of the differences between common adhesives and industrial sealants.
1. Strength And Durability
A glue or common adhesive must dry first before attaining significant strength and the project usually need clamping to hold it in place. Unlike common adhesives that can be found in home stores and on the Internet, industrial sealants are made to be stronger and more durable. They're made from chemicals that were used in specific applications.
2. Uses
Common adhesives, like white craft glue is suitable for porous lightweight materials like paper, cardboard, crafts, and fabric. Adhesives are not used for applications requiring water resistance. Adhesives are commonly used in home or DIY projects.
On the other hand, industrial sealants are used in various industries because of their wide range of applications. They're used in manufacturing, automotive, electronics, plumbing, and other industries.
Here are some essential information about industrial sealants:
Industrial sealants come in a variety of colors. This means that you can choose one to match or contrast with the color of your existing paint. or finish on the surface that you are covering.
Some industrial sealants are used as an adhesion agent for certain types of paints.
Other sealants are used as an adhesive for plastics and other rigid materials.
Industrial sealants can be used to protect surfaces. The coating will prevent water from penetrating the surface and may help to protect the surface against dirt and grease.
Once you've decided the type of coating that you want to apply, you can now find the industrial sealants that are best suited to the project you have in mind.
3. Types
The different types of common adhesives include white craft glue, which is commonly used in DIY projects. Another type is yellow wood glue which is a water-based glue designed to work with wood, which provides better hold in an uncured state. Cyanoacrylate adhesives or superglue bonds very quickly to numerous types of materials, forming a dry, clear, and strong bond.
On the other hand, there are a number of different types of industrial sealants.
Water-based Sealants: When you purchase a variety of these sealants, you'll find that they're thicker than your typical paint sealant, which is oil-based. A water-based sealant is usually more expensive than a paint sealant. One of the main reasons why they cost so much is because they're heavier, thus protecting the products from moisture.

They can also take more time to cure. The reason this is so important is because the longer it takes to cure, the slower the product will be able to protect the surface it is applied to.

Oil-based Sealants: The most commonly used sealant is oil-based. They can work with many different products and they are often less expensive than water-based. However, they are also more likely to damage the surface you have them applied to, especially if it is not cured properly.
Other Types Of Sealants: Different types of sealants are used for different types of surfaces. Some of the more common ones include polyurethane, epoxy, high-density polyurethane, thermoset polyimide, acetonitriles, acrylic resins, and water-based polyurethane. There are also other chemical and organic coatings available, depending on the application.
Where To Buy Industrial Sealants and Adhesives?
If you are interested in buying industrial sealants, you can go online and visit the sites that sell these products. You'll find a wide array of different products that offer the types of sealant that you need for your project.
Conclusion
Industrial sealants are generally stronger and more durable than common adhesives. There are different types of industrial sealants and adhesives, and common adhesives are the ones usually used for home use or DIY projects. On the other hand, industrial sealants are used in industrial applications, like manufacturing automotive and electronic parts.
Brittany Mills is a successful blogger who regularly publishes articles on business, and technology. Brittany loves giving tips in her blogs to help readers start their own business, and how they can incorporate technology in their businesses.
Brittany loves to cook with her children and play with her pets during her leisure.