October 23, 2018
By Prateek Joshi, CEO of Plutoshift
Everywhere you look on the factory floor these days, evidence of the new industrial age is cropping up. Artificial intelligence (AI), Machine Learning (ML), the Industrial Internet of Things (IIoT), and a host of other technologies are streamlining the manufacturing process, while increasing flexibility and improving product quality.
Even at this early stage of the transition, the effect this is having on operational processes is profound. Businesses large and small are starting to discover that, with the proper mix of technologies, they can create new products faster and at less cost, open up new markets, and even create entirely new business models around digital services and open, interoperable platforms.
However, none of this happens at the snap of a finger. To harness the power of these technologies, organizations have to overcome the many disparities that exist within legacy systems, since this is where much of the data empowering this transition resides. Within a typical manufacturing plant, for example, various processes may rely on distinct data constructs like SCADA (supervisory control and data acquisition), ERP (enterprise resource planning), CMMS (computerized maintenance management system), and many others.
All of these environments are good at what they do, but to implement a truly optimized industrial process, they need to function at a higher level of integration. This means leveraging data from a SCADA platform to automatically inform ERP that additional resources are needed or that CMMS needs to create a ticket for a key piece of malfunctioning equipment. In this way, the factory floor becomes an autonomous, self-healing, and self-optimizing entity, freeing human labor from the rote, repetitive tasks of operational processes so they can focus more on higher-order strategic planning.
AI and IIoT are crucial for this task. By empowering a unified control system with the ability to intelligently assess conditions affecting industrial processes – using a steady flow of real-time operational data from connected devices on the assembly line – the industrial environment itself can make decisions according to carefully crafted guidelines. This puts manufacturing operations on a trajectory of steady improvement with little or no direct involvement from plant personnel, which leads to improved cost structures, faster production, less downtime, and a wide range of other benefits.
At the same time, manufacturing processes can be tied to back-office functions on the enterprise side, including finance, sales, marketing, and human resources. For instance, one of the top concerns in any industrial setting is energy consumption, which many organizations attempt to address using guesswork and trial-and-error approaches. But with an intelligent asset performance management (APM) system that can link directly to financial metrics, organizations gain crucial data sets that can be used to predict the actual impact of changes to the factory floor on energy consumption and operational costs.
As mentioned above, this is only the beginning of what AI, ML, and other technologies can do for industrial operations. Going forward, we can expect to see autonomous manufacturing environments capable of reconfiguring themselves on the fly to produce highly customized products, with much of this activity taking place within the target market jurisdiction to avoid transportation, tariffs, and other costs.
Making things on a commercial scale is a complex undertaking, one that requires many decisions at various levels. Adding intelligence to operational processes gives manufacturers an advantage in today's digital economy by allowing machines to make small decisions for themselves, while leaving the big ones to humans.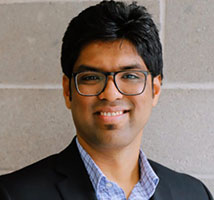 About the Author:
Prateek Joshi is the founder and CEO of Plutoshift, which provides asset performance management solutions to process industries including water, food, beverage, and chemicals. He is an Artificial Intelligence researcher, the author of eight published books, and a TEDx speaker. Prateek has been featured on Forbes 30 Under 30, CNBC, TechCrunch, and more. hello@plutoshift.com