Digital transformation opens new frontiers for manufacturing. "Get ready," says Glenn Leask, President and CEO of CCi.
As new technologies transform the landscape of manufacturing, so business and operating models are changing – in some sectors, at breakneck speed and in disruptive fashion. But hand-in-glove with these changes comes opportunity. If manufacturing enterprises embrace the challenges inherent in transformation, they will be poised to reap rewards.
Operations as creator of value
"Operations": the routine, unglamorous functions of a manufacturing enterprise? That's no longer a valid summary.
Energized with digital capabilities and liberated by Industry 4.0 cloud and IoT applications, operations now represents the core of a manufacturing company's abilities: to produce, to create, to collaborate, to improve. To push boundaries.
Over the past 4-5 decades, corporate production systems have evolved to a high degree of efficiency and overall productivity. The recent immersion of digital technologies within these systems has made them "smart". Digital operating systems, or DOS, are triggering the rise of a new generation of production systems in which manufacturing is redefined. (For further detail, please download CCi's white paper, Digital operating systems: The next generation of production systems.
New capabilities
Will factories of the future hum quietly? Will they teem with robotics and a "co-bot" form of human-robot interface?
"It's less about what they'll look like, and more about what they will be able to do. DOS, orchestrated appropriately, are already starting to catalyze enormous functional leaps," says Leask. These include:
Connectedness and agility. Vast connectivity – augmented imminently as 5G rollouts occur – creates links between nodes, systems, platforms and networks. Rich data availability, its transparency and rapid analysis, enables faster and better end-to-end decision-making, clearer insights, and greater synchronization. In the future, artificial intelligence (AI) may drive the system in a form of deep learning continuous improvement.
Enhanced efficiencies. Automation, too, drives near-immediate response to monitored changes within operations or the wider value network, seeding and building intelligent capabilities. Errors, flaws, malfunctions and downtime will reduce, trimming costs further.
Innovation. Real-time metrics, simulation tools and analytical insights enable exploration of new solutions for market problems, and experimentation at scale with minimized resource. Many industries are now hyper-competitive. Digital operating systems hold the key to breakthrough innovations, or models and methodologies that can disrupt.
Where does digital maturity lead?
Numbers are always important. Broad assessments of Industry 4.0 technologies project value creation of $3.7 trillion across the global manufacturing and associated sectors by 2025. More specifically, digital maturity drives financial performance. Studies indicate that digitally mature companies are three times more likely to generate both higher net revenue growth and above industry average net profit margins compared to low-maturity companies. And the difference is significant: a one-third advantage for mature versus mid-stage, and close to 50% improvement comparing digitally mature to low-maturity entities.
And according to a recent report by global research consultancy Gartner, the digital technologies most clearly or likely to underpin business growth and overall supply chain agility are big data and advanced analytics, AI, and the IoT.
But gauging the ROI of digital transformation isn't straightforward. A digitally-rooted supply network may be difficult to envision. Because a transformation is a journey rather than a destination, the holistic potential of a manufacturer's DOS, translated into net present value (NPV) calculations or ROI projections, may be limited. Productivity is interpreted to mean doing more for similar cost, or doing the same at lower cost. But DOS demands a refocus, a different outlook: doing more and breaking new ground, and doing everything better.
DOS creates an impetus, a spur to seek new possibilities. Remember, too, that a digitally-skilled and engaged workforce is a driver of value: a performance culture, enabled within a digital environment, unlocks further potential within manufacturing. Albeit difficult to measure, this is a powerful lever of current competitiveness and important for future-proofing.
The road map to new frontiers
Leask is convinced of digital's transformational promise for manufacturing. "Implement the appropriate advanced technologies, upskill the workforce, and get the orchestration right. This will gear the next generation of production systems for sustained ROI and value engineering – for the entire business," he says.
He identifies three vital initiatives manufacturers should be embarking upon to progress towards DOS:
Ecosystem and organizational redesign, moving from silo-ed to cross-functional structures and deliberate alignment with network partners
A phased technology, data and analytics investment program, including AI
Organizational cultural and digital upskilling, attuning workforce capability for fast-arriving new technologies
Vision in action
Leask believes leadership is vital. "To stay in the game, manufacturing companies must invest in technologies, now. To be competitive, they need to be thinking about what manufacturing will look like 5-10 years from now. But the leading manufacturing enterprises of the future will be those that are rethinking the manufacturing paradigm, envisioning the edges towards which digital technologies can take factories, production, processes, and value networks."
Download the white paper Digital operating systems: The next-generation of production systems for the building blocks of a successful transition to DOS.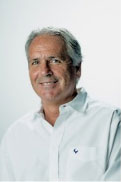 About Glenn Leask
Glenn Leask is a founding partner and CEO of Competitive Capabilities International (CCi), a global management consulting firm that helps leading manufacturing and supply chain organisations achieve world-class performance through best practice and work process improvement. Glenn's areas of expertise include developing manufacturing and supply chain strategies and implementing World Class Operations, TPM, Six Sigma and Lean. Glenn holds degrees in Mechanical Engineering and Industrial Engineering as well as a Master of Business Administration.
CCi is a privately held global company that enables organizations to deliver sustainable results across the value chain through TRACC, a solution for continuous, integrated improvement.
This article is sponsored by Competitive Capabilities International (CCI).
Sources:
https://www.mckinsey.com/industries/advanced-electronics/our-insights/capturing-value-at-scale-in-discrete-manufacturing-with-industry-4-0