Manufacturing and distribution companies can learn from COVID-19 to "disaster proof"
their supply chain.
With 2020 quickly becoming the year of crisis – whether due to the pandemic or other global threats – companies have had to adjust their budgets, plans, and strategies. Some are restructuring, some are re-staffing, and others are incorporating new technologies to help automate processes.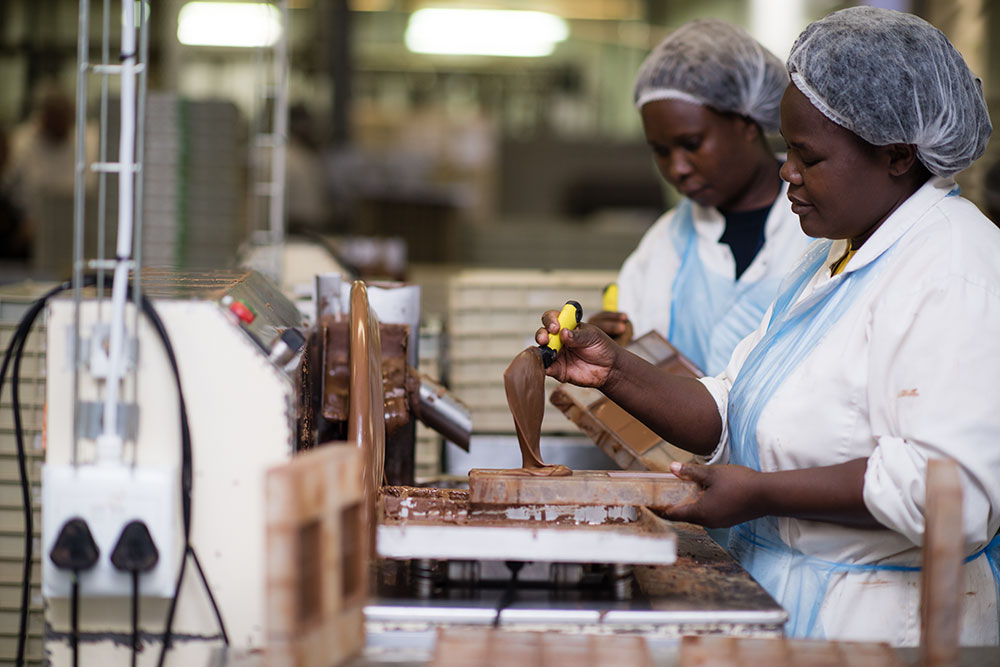 Manufacturing companies, in particular, have to be prepared for any disasters. The supply chain disruption the world has faced during COVID-19 caused delays in materials and shortages of labor, highlighting the industry's vulnerability for unexpected disruptions. A report released this summer found that 89 percent of industry leaders in the manufacturing industry reported a direct business impact because of COVID-19, including lower sales, increased costs of materials and production, and canceled or delayed product launches.
As the supply chain works to bounce back, manufacturing and distribution companies need to take stock of their COVID-19 response and plan for future potential disasters.
Crisis Impact on the Supply Chain
The exponential growth in trade over the years has resulted in a global supply chain that is incredibly complex and fragile. As such, manufacturers and distributors are extremely susceptible to any sort of disruption.
While companies may already have risk management processes in place for expected challenges, COVID-19 proved that many were not prepared to face wide-scale global emergencies, health crises, and upheaval.
Since the outbreak of COVID-19, manufacturing companies have had to deal with a host of supply chain hiccups, including fewer staff, decreases in productivity, and a change in consumer demand. And according to Gartner, manufacturing and distribution companies were already feeling the effects on the supply chain before the pandemic hit in the U.S. The impact has been vast, with a shortage of materials and labor as well as sourcing and logistical challenges due to restricted travel and issues with the capacity and availability of materials.
So, in terms of contingency planning, what should companies do to make sure they are prepared for future shifts and turmoil? A good first step: investing in the right technology.
Industry 4.0 & Digital Transformation
When it comes to the supply chain, Industry 4.0, often referred to as the fourth industrial revolution, is key for manufacturers looking to "disaster proof" their business in case of a crisis. By connecting embedded system production technology with smart product processes, companies will gain better insight into their processes, products and customer behaviors.
But, perhaps most crucially right now, this type of digital transformation will also allow for collection of real-time information and data across the entire supply chain. From suppliers to users, companies gain a holistic view of their supply chain — giving them the ability to track impending issues and anomalies and gain critical insight into the subtle changes and patterns that indicate shifts in demand.
Some of the specific technologies that make up Industry 4.0 and give visibility into the supply chain include:
Big data and predictive analytics, which could involve everything from data mining to algorithms, statistical modeling, and machine-learning techniques, to help companies make faster and better-informed decisions
Artificial intelligence (AI) and cognitive computing, which make it possible for machines to learn from experiences, simulate human processes, and help match data between suppliers and manufacturers
Blockchain, which can synchronize all data and transactions across the network and increase transparency, allowing for supplier verification and product authentication
IoT Sensors, which allow devices to collect data from the physical environment, transforming manufacturing equipment into smart devices that connect to a network
However, while these technologies hold immense value in optimizing the supply chain, they also come with their own challenges and can be expensive and complex for smaller and midsized businesses. Nevertheless, it is important for companies to start somewhere, no matter how small of a step it may seem. Manufacturing executives and decision-makers should not be deterred by all the options or let this stop them from implementing or upgrading to a single technology in order to begin their transformation journey.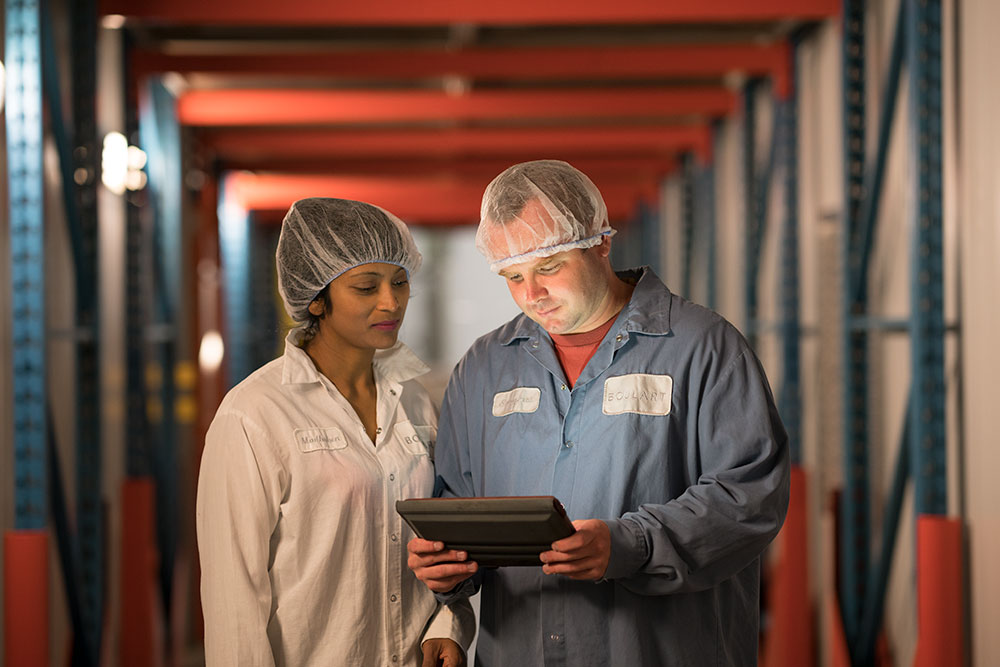 Looking Ahead
These past seven months have given the manufacturing industry a lot to digest and learn from – most crucially, how to avoid supply chain mishaps from developing and setting off chain reactions throughout the industry and beyond. For manufacturing and distribution companies, the ultimate scenario would be a real-time connected supply chain, which would aid in understanding production status and signal imminent crises that could upend the system.
Yet, this scenario will not be possible without Industry 4.0, and manufacturing companies simply are not there yet. A 2020 report from MHI and Deloitte on technology innovations in the manufacturing industry found that only 28 percent of supply chain professionals are currently using predictive analytics in their operations, and only 12 percent are using AI.
Digital transformation is by no means a straightforward or easy process, and many companies are in the course of making significant technological upgrades. But in order to avoid a flat-footed response to the next disaster, manufacturers and distributors must embrace Industry 4.0 and transformation initiatives to ensure the health of the supply chain and remain functioning, efficient, and competitive.
About the Author:
Mike Edgett is the U.S. Product Marketing Director, Medium Segment, at Sage. He is an enterprise technology & process manufacturing expert with 20+ years leading business strategy for brands such as Infor, Quaker Oats and Bunge Foods. At Sage, Mike leads the US Product Marketing team focused on the medium segment. This group drives the go-to-market strategy for Sage's solutions designed to meet the business needs and challenges across the manufacturing, distribution and service industries.