January 13, 2020
By Charlie Laurie, CIO at Palmer Holland
Fiscal year 2007 generally wasn't a growth year for any business, in any country; with the recession in full swing, many distributors contracted investment, laid off employees and halted innovation. A strategy that was understandable and, in many cases, warranted.
A select few realized the potential in investing in the business, staying the course and implementing technologies that could prepare for imminent growth down the line; in particular, when the market turned around.
Preparing for imminent growth
Palmer Holland, a specialty chemical and ingredient distributor, was one such company. When 2010 arrived, the market prepared for an upswing, and producers of the chemicals Palmer Holland represented needed partners that could aggressively take advantage. Palmer Holland spent the next few years investing internally, so come 2014, it was able to capitalize on a second growth curve – largely in part due to its new ERP platform.
Prior to using Sage CRM and X3, Palmer Holland used an ERP platform that was linear and legacy, and therefore did not allow them to scale effectively. In fact, the platform was unable to store more than two years of information on file at a time, which hindered the ability to gather data insights and implement future forecasting.
ERP solutions, at a glance
With its new ERP platform, Palmer Holland was able to:
Make smarter, quicker decisions with a cohesive view of sales, product and customer data
Improve productivity by streamlining processes, condensing duplicate entries and creating a "single-source of truth" for salespeople and analysts
Enter new markets quicker and more efficiently by taking advantage of new business opportunities with a best-in-market legislation compliance
This was made possible in part with insights from a new ERP platform powered by Sage X3. While the company used to function regionally (in the Midwest and Northeast), it expanded south and is now coast-to-coast with a growing presence in the Canadian market as well. As a result, Palmer Holland has grown significantly, operating in multiple markets with multiple legislations. And plans for more expansion in the future.
So, what's next?
Following Sage CRM and Sage X3, Palmer Holland had three main goals that it was looking to achieve – which can be prioritized for companies across the board doing the same:
Increase data visibility, in regard to external distribution – who is buying what and in what quantities; where growth profits are falling short, and the like
Transfer salespeople knowledge, regarding the marketplace and competitors, into the new system so those who need it have access and decisions can be made from a fully educated standpoint
Increase market awareness, so the company as a whole knows more about where products are being sold, and the volume and price at which they are being distributed
All of the above allows for a single source of truth, which ensures that the route to growth is always taken and properly supported by data.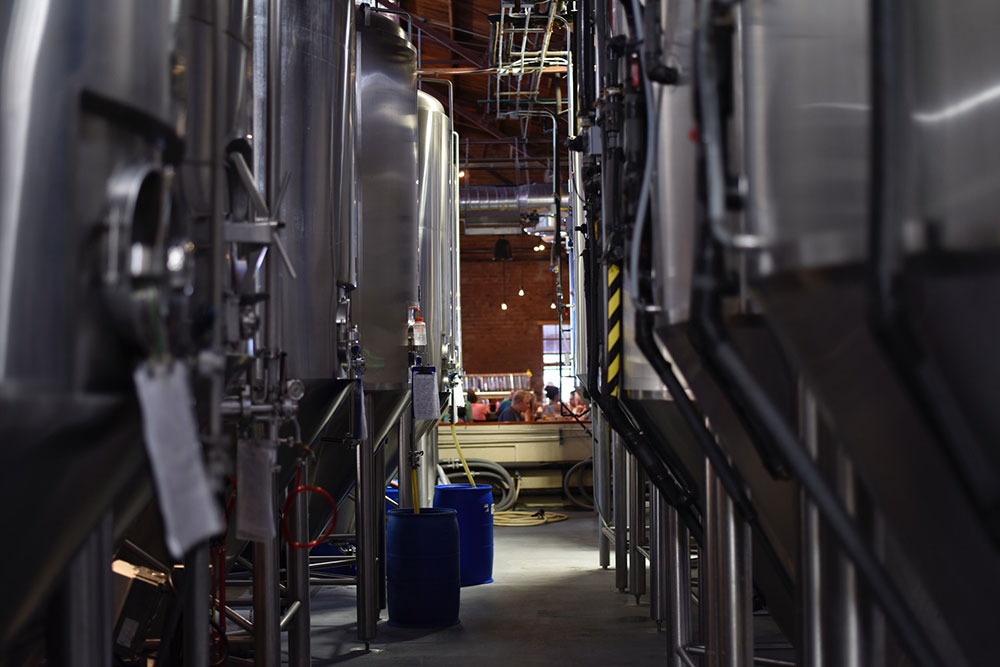 With growth, comes greater needs
Of course, with growth comes more complex needs; as such, when a burgeoning company integrates an advanced ERP platform to support said growth, the expectations of the platform increase exponentially. No longer can an ERP platform rest on backend functions and data capture, but it has to incorporate data integration functionality as well.
For instance, Palmer Holland now looks to Sage X3 to integrate with its largest customers and within new markets. And while there is still need for the Sage support team to act as a technical solutions provider (e.g., sharing coding expertise), Palmer Holland also turns to them for e-commerce solutions as well.
As of late, Palmer Holland has integrated Sage X3 with statistical planning and replenishment, wherein product supply and demand can be configured based on previous behavior. This extension of the system has allowed for business-driven customizations, which have been integral to positive customer relationships and a true "white glove" experience for all.
The right technologies for the right goals
While Palmer Holland has seen abundant growth since the end of the recession to date, due largely to smart business decisions and a forward-thinking strategy, it has also chosen technologies that are able to grow with it. An appropriate ERP platform not only encourages proper and expanded use of data, but the opportunity to grow into different markets efficiently and effectively – both of which are essential to success in this day in age.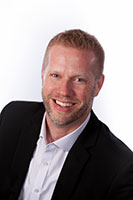 Charlie Laurie, Chief Innovation Officer, Palmer Holland
Charlie has worked in IT for 20 years, now holding an executive leadership role at Palmer Holland, a specialty chemical and fine ingredient distributor. As Palmer Holland's Chief Innovation Officer, he oversees Marketing, Business Intelligence, Sales Intelligence and IT, with a unique focus on innovative strategies to stay at the forefront of the distribution industry. His latest play, implementing Sage X3 to increase productivity, and traceability amongst other improvements.