October 15, 2018
By Kristin Jones, Senior Product Manager, Bloomberg Tax and Tim Messenger, Business Analyst, Bloomberg Tax
Lessees are facing substantial changes to the way leases are accounted for in financial statements. ASC 842, adopted by the Financial Accounting Standards Board (FASB) in 2016, will require manufacturers to report most operating leases on their balance sheets starting in 2019*.
As manufacturers scramble to meet these sweeping lease accounting requirements, they are simultaneously opening the door to increased risk. This article will explore the ASC 842 changes and associated risks companies may face trying to comply with the new ASC 842 standard. It will also address what progressive manufacturers can do to protect themselves.
How Financial Statements Change Under ASC 842
The new ASC 842 standard creates several changes to financial statements:
Balance Sheet Changes: ASC 842 requires lessees to record a right of use (ROU) asset and a lease liability on their balance sheets for all finance and operating leases, with the only exception being low-value and/or short-term leases. Prior to the new accounting standard, only assets and liabilities associated with capital leases needed to be recorded on the balance sheet. Note: Under ASC 842, capital leases are now referred to as finance leases.
Operating Leases: Under the new ASC 842 standard, an operating lease is recorded on the balance sheet as a single lease expense on a straight-line basis (i.e., at the present value of future lease payments). The key driver for this change is to provide greater transparency to investors, so important obligations are not buried somewhere down in financial statement notes.
Amortization: Amounts on balance sheets can shift over time, and depending on the lease classification, cause amortization amounts to differ. Finance leases require amortization expenses on a straight-line basis and a separate line for interest expenses.
Impairments: Since assets are being recorded, impairments, in addition to lease expense will be recognized on the income statement.
Cash Flow Statements: For finance leases cash flow statements will show principal payments, interest, and any other lease-related payments. Operating leases must show lease payments.
Broader Business Impacts of ASC 842
When applying ASC 842 rules it is important to pay close attention to the details − to real world situations. Here are just a few challenging areas:
Non-Lease Components: Leases sometimes contain non-lease components such as services or taxes. Treatment differs depending on a few factors. For example, if a lease payment includes property tax from which no unique benefit is derived, it would be included as part of the ROU asset. But if the lease payment includes a service, such as maintenance, then that part of the payment would not go into the ROU asset amount.
Re-Measurement: Under the old rules, leases are only updated when the lease renews or the contract is modified. Under ASC 842, lessees must reassess the lease term more often, presenting more opportunities to reassess assets, liabilities, and/or expenses.
Cross-Functional Challenges: ASC 842 requires a greater amount of data sharing and coordination across departments than was previously necessary. Legal, operations, tax, and accounting departments will need to work together to review, approve, classify, and manage leases across the company.
Depending upon the type and quantity of leases, there are many ways ASC 842 could impact business operations:
The loss of off-balance sheet operating lease financing could increase lease buyouts and/or prompt re-examination of debt covenant compliance.
As organizations take steps to put proper controls in place, increased data collection and processing could impact staffing, workflow, and system expenses.
A tax review of leasing and lease buyouts may be necessary, creating additional work for tax departments as they review more and more transactions across various tax types. In particular, they will be affected by state and local apportionment and transfer pricing.
An increased number of assets, liabilities, and calculations could mean that companies will need to set aside more regulatory capital.
Material Risks in Implementation
The complexity of ASC 842, coupled with the massive volume of data, introduces significant financial statement risk. Common questions investors, auditors, and business leaders struggle with include:
Where are my leases and how accurate is the current leasing data?
Who will be in charge of reviewing lease modifications and triggering events?
Are the leasing obligations we disclose in our annual reports today really accurate?
Where is the data stored? In spreadsheets? In software systems? On paper?
Who is the business owner of leasing? If decentralized, is this a good time to move to a centralized approach?
What accounting controls do we have in place?
How many systems are currently being used?
If we need to upgrade systems, adjust workflows, and increase staff to accommodate new regulations, how do we prepare the business case?
Although ASC 842 raises many questions, it also creates opportunities for improved financial controls and automation of workflows that help mitigate risk.
Risk 1: Collecting and Identifying Leases. In the process of collecting and identifying leases, there may be associated risks with the methods used to maintain data accuracy and identify lease components.
Mitigation: Educate staff on ASC 842 requirements so they can properly analyze data and capture key facts.
Risk 2: Tracking Leases in a Central Repository. Without a clear audit trail back to source documents, organizations set themselves up for compliance risks.
Mitigation: Use an ASC 842 lease accounting system with built-in document management.
Risk 3: Classifying Leases. Misclassification can lead to material misstatement.
Mitigation: Use an ASC 842 lease accounting system that automatically classifies leases.
Risk 4: Accounting and Reporting. Journal entries at closing and/or disclosures are incorrectly posted.
Mitigation: Use an ASC 842 solution that integrates with the ERP system.
Automating ASC 842 for Reduced Material Risk
Risk increases with the number of leases, number of manual steps, and type of processes and controls in place. If manual data collection or input is required, there is a greater potential for data errors, data loss, and/or misclassification. If a lease has to be manually processed through four different departments, these represent four touchpoints where data loss or contamination could occur.
Automating processes required for ASC 842 compliance is the single most effective way to reduce risk. Fortunately, there are accounting systems available today that help businesses effectively and accurately meet their compliance obligations.
Here's what to look for in selecting and implementing an ASC 842 lease accounting system:
Ensure the system is from a reputable source and thoroughly tested for new ASC 842 and IFRS 16 compliance (if needed).
Choose a vendor that has experience in managing assets.
Look for a vendor that offers connectivity between leased and fixed assets to handle buyouts.
Choose a vendor with a professional services team to assist in the automation of repetitive processes and integration with ERP and/or tax systems.
Choose a product that handles both book and tax.
Ensure the system has built-in document management.
Select a cloud-based system to support decentralized teams and promote collaboration internally and externally with CPA firms, etc.
Make sure the system offers a full audit trail.
Seek systems that offer robust reporting, including financial disclosures.
Make sure the system offers suitable workspace integration.
Leases aren't going away. They remain an incredibly effective tool to manage operational costs and meet business needs. The only difference is that now, they must be reported. Relying on spreadsheets and allowing individual departments to manage leases could present inconsistencies. A centralized system to handle processes, controls, and checks will reduce material risk. The best approach is specialized software that has been designed for ASC 842. Software makes it possible to ensure compliance by tracking and recording new and existing leases – now and in the future.
*For a public company with a calendar year-end, ASC 842 is effective on Jan. 1, 2019. ASC 842 is effective for private companies with a fiscal year beginning after Dec. 15, 2019.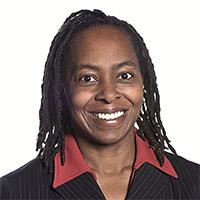 Kristin B. Jones
Kristin is currently a Senior Product Manager at Bloomberg Tax, leading the new Leased Asset product team through all the complexities of the new ASC 842 rules. Prior to joining Bloomberg Tax, Kristin was a Tax Manager at a Big Four CPA firm serving a variety of mid-size and Fortune 1000 companies across many industries, including technology, manufacturing, construction, finance, energy, and transportation. Kristin is a graduate of University of Buffalo School of Law, and NYU where she achieved her LLM in Tax Law.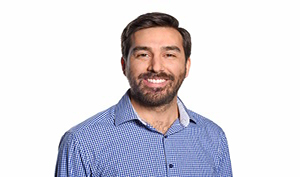 Tim Messenger
Tim is a Business Analyst with Bloomberg Tax's software products. In this role he is a subject matter expert, primarily responsible for technical accounting in support of Bloomberg Tax Leased Assets™, a comprehensive industry solution providing a path to ASC 842 compliance. Prior to joining Bloomberg Tax, Tim was a manager in Deloitte's London office practicing US tax law for foreign based multinational clients. Tim has also worked for Deloitte's international tax practice in their Washington National Tax office and began his career with Deloitte in Boston, MA. Tim is a licensed CPA in Colorado and holds a Master of Accountancy and Master of Taxation from the University of Denver.