September 26, 2018
But it does not seem to be so easy. You need to have a proper and in-depth knowledge of SEO as it is the best way to increases their traffic and visibility across target audiences. SEO (Search Engine Optimization) is a process basically for optimizing a website to increase its ranking on the search engine results page (SERP).
There are various web crawlers or you can say, spiders are there that constantly indexing the website. So, in reality when you are searching for something on the internet, you are not actually accessing it but rather browsing through the websites indexed by Google.
They are arranged by the special algorithm to determine the significance of each webpage and thus are computed according to their relevance to the search keywords.
However, you must be aware of the all points we are going to discuss today. Let's dive into our key topic, i.e.
Things To DO for Executing A Successful SEO Campaign
Things you should NOT DO for executing a successful SEO campaign
Let's discuss things to do first.
1). Things To DO for Executing A Successful SEO Campaign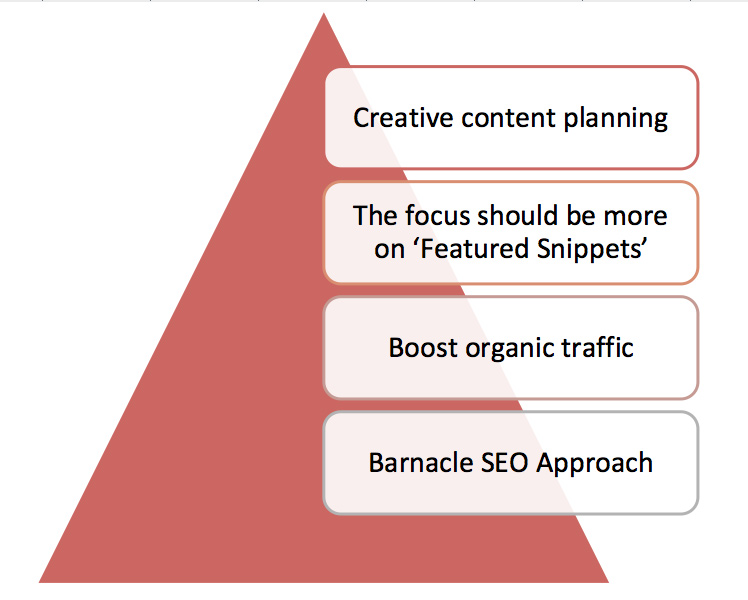 Let us discuss them in detail one after another. Have a look:
Creative content planning: To execute a successful SEO Campaign, you must have high-quality content as it is the king of SEO. In the content, maintain the proper balance of visuals, videos, infographics, pictures, audio etc. Also, hire a professional content writer for the same. One who has proper knowledge of SEO based writing along with keyword research and other SEO functionalities. He/ she should know well how to balance right quality and quantity in the content.
The focus should be more on 'Featured Snippets': Featured Snippets is something that is highlighted content that appears on the top whenever you search for any content on the search page. This is what called the attractive content that helps you to build up the leads. It aims to provide such type of content only.
Boost organic traffic: There are many premium tools like Ahrefs, SEMRush, and Moz which can advance your SEO campaign. So it would be better if you plan out your whole campaign proceedings in a planned way. Build up proper strategies to boost organic traffic. Research well and set sales goals and actionable items to gain as much profit as you can through the campaigns.
Barnacle SEO Approach: when you will get indulge in SEO, do not jump into the higher aims. First, for the starting months, get into "Barnacle SEO Approach". It means first try to get a good presence on the internet and focus well to build brand equality. After getting a strong presence on the internet, then follow the rest of the procedure and apply SEO functionalities into it.
2). Things you should NOT DO for executing a successful SEO campaign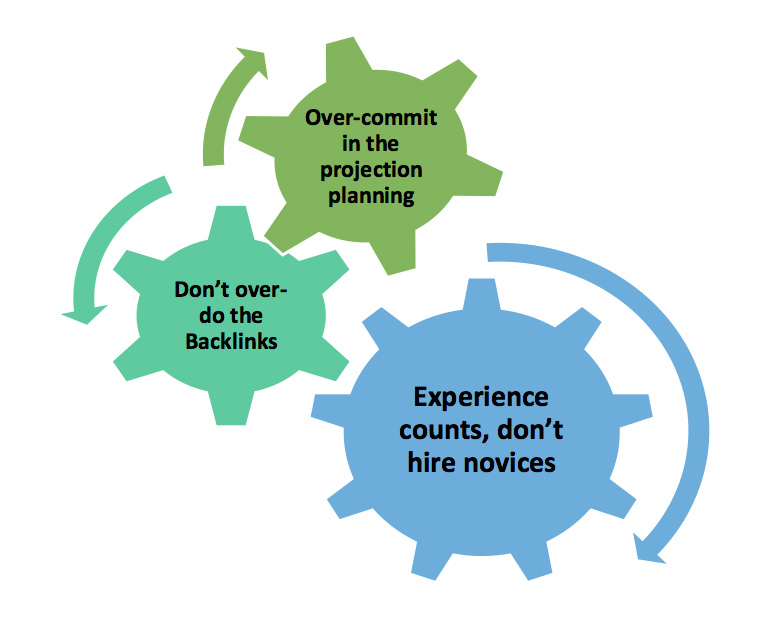 Over-commit in the projection planning: Never over- commit to your clients while presenting the plan. All the target audience requirements and needs are different, so do not pitch the projection overrated. You must have to research in deep before over- committing any services to your targeted audience.
Don't over-do the Backlinks: If you think adding many backlinks will help you to gain much traffic from the targeted audience, then you are in the wrong way for sure. Getting Backlinks is absolutely fine but adding too many Backlinks will not work in favor of you. Now a day, Google is well maintained and will reach you out quickly as it will observe that you are using extended Backlinks in your website. Not only is this, but also, the anchor text as important as the rest. The links added to these should be in proper and the most relevant way. If your anchor text is not in the proper way, you can even be penalized by the Google for going against its rules and regulations.
Experience counts, don't hire novices: SEO is not a hit and trial method procedure. It requires much research and factual understanding of how search engines evolve and thus work accordingly. To work better, always go for an experienced person instead of New- bee. Do not invest in startups or the fresher employees. Also, as we know, Google is updating its way of operation. So, your SEO campaign should work flexibly to make out most of it.
Time to sum up:
These were some of the Dos and Don'ts you must execute to succeed Your SEO Campaigns. You must have to set a goal first that what practices you want to include, then focus on the one by one. Do not invest endlessly just for the sake of good online presence. There are a number of organizations, agencies or companies out there in the market who can help you up in achieving your business goals through SEO.
Take your time, research well and then only approach them and share your ideas. If still there is any doubt or suggestions revolving around your head, feel free to comment in the comment section given below.