How digitally mature is your organization? It's vital to understand the status to properly implement a digital operating system (DOS).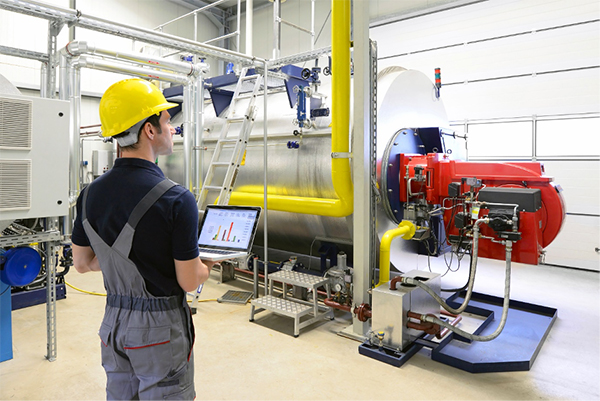 When a DOS is implemented in synchronization with the organization's digital maturity, the likelihood of a successful transformation is significantly increased. "Digital maturity", however, is about far more than new technologies and operator upskilling. A manufacturer's DOS maturity assessment requires a holistic evaluation of culture and capabilities, systems and skill sets, people and processes. The approach should include four key areas of consideration:
1. Current digital culture and capabilities
Broadly, a manufacturer's digital progression is tied to its approach to digital transformation. The communication of a digital vision and a strategy to map the journey; consistent technology investments; ongoing digital upskilling within the workforce: these are some of the markers of a digital culture.
Each organization will have its own set of challenges and priorities. Automation and robotics may be emphasized in one company's factories; another manufacturer's operations may be gearing for wider use of machine learning systems towards next-generation artificial intelligence applications. A common watershed, however, is a company-wide grasp of the importance of data. Datacentric strategies and decision-making highlight the role of information and insights – primary benefits and characteristics of digital systems.
Understanding the current, practical application of digital technologies, as well as the entity's cultural attitude to digital, is a primary guide to pacing DOS implementation.
2. Advancing from continuous improvement to integrative improvement
Continuous improvement (CI) is the lifeblood of manufacturing excellence. Doing better, constantly, keeps an organization competitive and future focused.
Digitally mature manufacturers merge traditional lean principles with the advanced capabilities of modern production technologies. Leading organizations have long understood the need to harness established CI principles across all functions and harmonize them throughout. As such, integrative improvement is a progression of CI, and a foundation for the implementation of a DOS. It is a key methodology for digital transformation and, by implication, digital maturity and operational excellence.
3. Operational and organizational alignment
As rigorous as a company's strategies may be, they are likely to fall short unless they are pursued in alignment across the organization. This holds true for digital strategies and DOS implementation.
A characteristic of successful alignment – and a tenet of integrative improvement – is increased operational efficiency and supply chain agility. Because digitized production systems seek to fuse manufacturing operations with all other processes and functions of the business, they also prompt the breaking down of organizational silos.
Closely aligned operations – across planning and warehousing, from production to sales, embracing R&D and logistics – is a sign of effective digital progression.
Breaking down silos is both a major attribute of digital maturity and a requirement to fulfil the potential of digital operating systems.
4. Alignment throughout the value chain
Operational alignment is key to a successful DOS implementation and iterative, integrative improvement. But what distinguishes and differentiates leading manufacturers is their harnessing of digital technologies to leverage an extended value network. Over and above internal improvement, modern, smart production system technologies extrapolate the value creation potential of a digitally-enabled, networked ecosystem aligning suppliers, customers, third-party partners, and other stakeholders.
Tracking progress towards this ideal – of a high-performing, high-visibility Demand-driven Value Network (DDVN) – reflects an ambition to becoming word class.
Using the maturity assessment to unlock the power of a DOS
Realistically, there is no acid test to pinpoint the status of digital maturity. But, as a steer for DOS implementation, using the four considerations above will represent a solid framework for evaluation.
The framework will also prompt "zoom out" questions. Would operations display resilience in coping with a fresh crisis? Would the value chain be able to pivot rapidly to capitalize on a breakthrough innovation?
Digital maturity enables these capabilities. Assessing the organization's status is the first stage to understanding how close the organization is to unlocking the power of digital operations.
Download CCi's white paper Digital operating systems: The organisational need for guidance for more about digital maturity and to understand how your manufacturing organization can fully capitalize on and leverage DOS.
CCi is a privately held global company specializing in enabling organizations to achieve results across the value chain, using TRACC, a solution for continuous, integrated improvement.