Digital solutions remain a key enabler for achieving sustainability goals within the chemicals industry, helping companies to serve their triple bottom line.
By Paige Morse, Industry Marketing Director, AspenTech
Digital technologies have long targeted sustainability objectives, focusing on elements of pollution control, energy efficiency and value chain optimization. Traditionally, the promise of cost savings drove many efficiency efforts in the industrial world – companies thought that they needed to choose between profitability, quality and driving substantial sustainable efforts.
Fast-forward to today, and the focus has expanded, and the emphasis has grown. Reaching sustainability goals is a target that industrial leaders increasingly put at the top of their priority lists. Many organizations now look beyond financial indicators to positively impact global value chains. Heightened environmental awareness as well as greater regulations and corporate reporting initiatives, such as Environmental, Social, and Governance (ESG) reports, increasingly guide organizations to transition to specific metrics and KPIs that consider emissions and resource use. To remain relevant and profitable in tomorrow's marketplace, it is imperative that companies work to strengthen the 'triple bottom line': their impacts on people, the planet as well as profits.
While Sustainability is Top of Mind for Many Companies, Challenges Persist
Within the chemical and energy industries specifically, the outlook is encouraging for meeting sustainability goals. The Sustainability Future for Energy and Chemicals, a recent report that surveyed global energy and chemical companies, commissioned by AspenTech and released by ARC Advisory Group, found that while 90 percent of companies have sustainability initiatives in place, challenges remain. The report found that two key issues organizations face in their quest to make more sustainable practices a reality are the lack of skills and resources in addition to aging assets.
To successfully address these challenges and the pressures from shareholders, consumers, and employees to drive more sustainable operations, the industrial world must look to digitalization to meet both business and sustainability objectives. This feeling is reciprocated by respondents in this survey, who overwhelmingly agree that digital transformation is the key to this equation, as 75 percent believe it is important in meeting sustainability goals.
For example, older plants with legacy assets lack the digital systems (sensors, instrumentation) needed to optimize efficiency. However, new innovations in IoT edge technology, give organizations an opportunity to monitor and achieve full connectivity between their assets without an expensive overhaul on legacy equipment. Greater connectivity between assets gives more visibility into operations and enables better decision-making, which ultimately support organizations in achieving bigger-picture sustainability end-goals.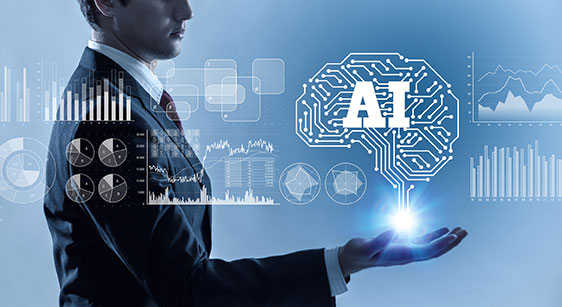 Simulation Technology: Optimizing Production Processes for Greener Operations
Simulation technologies can also assist in creating a clear path to greener operations. By implementing a digital twin — a digital representation of a physical environment, such as a plastics production process — a plant engineer can test out a variety of simulations, without real-world impact, to uncover the best ways to design and optimize that process to reduce emissions like CO2 and other pollutants. Digital technologies allow project engineers to plan for process safety, meet energy goals and eliminate waste, ensuring that the designs comply with industry safety and environmental standards from the start.
Operational Safety Remain a Top Sustainability Goal
Environmental sustainability is also not the only aspect of sustainability that is important to organizations. Creating more sustainable operational safety remains top of mind for chemical and energy companies – 60 percent of respondents from the ARC report ranked this as the most important goal when it comes to sustainability. Being able to predict potential incidents and prepare operators for unexpected conditions is of utmost importance in an industrial setting. Using simulation technology can help to curb the emissions of harmful pollutants and avoid hazardous conditions that may impact the safety of plant personnel and the local environment.
Improve Environmental and Safety Goals with Predictive Maintenance
One of the areas in which technology improves both environmental and safety goals along with insight into maintenance activities, is predictive maintenance. This technology leverages AI to help organizations avoid unexpected equipment breakdown that cannot only lead to costly emissions, but also potentially unsafe operating conditions. AI can find failure patterns by analyzing operating data and comparing it to historical data to detect anomalies and from there, determine potential asset or equipment failure in advance of the actual failure event.
Achieving sustainability within the chemicals industry by keeping in mind people, the planet and profitability is vital to maintain a viable advantage in today's competitive market. By implementing technology to support these production processes, companies will be empowered to continue to achieve these objectives for the long term.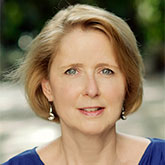 Paige Marie Morse (aspentech@shiftcomm.com)
Industry Marketing Director, Chemicals, Aspen Technology, Inc.
Paige Marie Morse enables digital transformation progress at chemical companies worldwide. She has significant experience with leading operating companies, including Shell, Dow, Sunoco and Clariant, covering R&D, marketing, commercial and strategy roles. Paige holds a BA in chemistry from Kenyon College and a PhD in chemistry from the University of Illinois.