Savvy business leaders can leverage technology to launch new manufacturing and logistics businesses that rival larger competitors.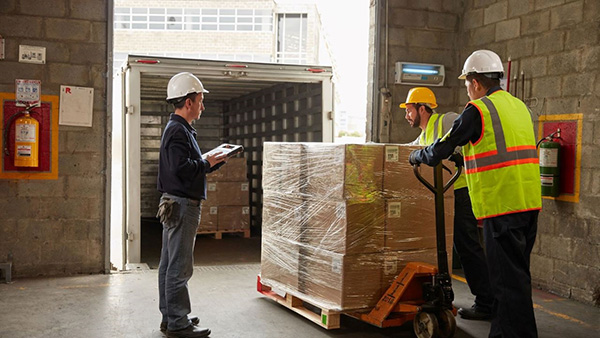 By Amanda Honig, Small and Medium-Sized Business Industry Lead, Zebra Technologies
It may seem counterintuitive to open a small business during a time of global uncertainty and supply chain disruption. But the truth is, now is a good time. Skyrocketing e-commerce demand is profoundly changing markets, making way for innovative manufacturing, warehousing, and logistics entrepreneurs to launch new businesses.
In the United States alone, e-commerce is expected to grow from $431.6 billion in 2020 to $563.4 billion in 2025.1 That equates to a staggering 31% growth rate over five years, accelerating among both digital native brands and brick and mortar retailers.
However, today's market requires high performance supply chains – and companies that can deliver on time. Recent research by Deloitte shows that small businesses are reaping substantial financial rewards by embracing digital technology. These investments can empower small businesses to enhance operational efficiency, increase inventory transparency, and ultimately meet customer demand.
A new era of customer expectations
The rise of e-commerce has amplified consumer expectations, particularly around fulfillment and delivery. Retailers are wrestling to conquer supply chain disruptions by increasing safety stock and inventory from 15 to 60 days to avoid disruptions and better serve shopper demands.2 So, they are looking for manufacturers that can produce and pack products quickly, as well as warehouse and logistics providers that can bring fulfillment closer to customers and help reduce fuel costs.
However, businesses in highly seasonal sectors must be ready to scale accordingly. Those that deploy the right technology now will be equipped with the knowledge of what's in stock, what they can fulfill, and when they can ship. They'll be able to meet customer's current expectations and deliver predictive insights for the future.
Investment in technology is an investment in the future
Getting control of inventory from raw materials to finished goods is foundational. It is critical to know precisely what is on hand and where everything is located with a high degree of certainty.
Fortunately, enterprise tech providers offer scalable cloud-based solutions and support to help small businesses implement new mobile, scanning, printing and radio frequency identification (RFID) technology. And there are many ways to start simply.
Investing in handheld mobile solutions that perform multiple functions can help improve workflows and efficiencies. With mobile devices, workers can coordinate receiving and shipping actions with delivery partners, conduct fast but accurate quality control checks before pallets are loaded onto trucks, and use simple barcode scans to immediately process and shelve inbound inventory to speed the time-to-sale. When used with the right software solution, handheld mobile devices can also help secure communications and collaboration that help workers stay connected with colleagues, partners and even customers, both inside and outside the facility. Task management tools help workers know the best next step to take and where to go, what to grab, and where the item needs to go next. In many instances, businesses are even using head-mounted displays to augment workers and reduce worker strain. With head-mounted displays and RFID, it's easy to scan and read thousands of tagged items with RFID sleds that attach to the mobile computers workers are already using for other tasks.
At the next investment stage, intelligent automation or automated mobile robots should be considered. They help augment human capabilities and are becoming more accessible than ever. Robots as a Service (RaaS) offer businesses the opportunity to deploy technology in a way that is very low risk and yet still scalable to handle higher volumes.
The agility of the small business
Agility is critical to winning in today's changing landscape, where consumers and businesses alike move at hyper-speed. The pandemic has made this even more apparent, as existing companies have had to adjust rapidly to supply chain disruptions and new patterns of consumer behavior.
Starting with a completely modernized operation is an advantage that small businesses can leverage against larger, more established enterprises saddled with outdated systems. Small companies are nimbler and can quickly pivot when necessary, such as switching to new vendors or suppliers, with fewer hoops to jump through to serve customers.
Many businesses in the warehousing, manufacturing and logistics sectors are already on the road to modernization. New operations have an opportunity to harness the power of technology and start that strategic journey one step ahead, building the business from the ground up to deliver greater efficiencies and maximize productivity across workflows.
To learn more about technologies that are supporting small supply chain businesses and helping them meet the needs of their workers and customers, click here.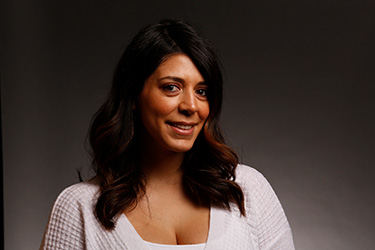 Amanda Honig is currently a Regional Portfolio Manager for Zebra in North America. In this role, she leads the strategy and roadmap for enterprise mobile computing by identifying investment priorities and ensuring product and solution requirements by use case, all while representing the voice of the customer across the region and providing strategic sales support. Leveraging her genuine passion for helping customers get the most out of our products, Amanda also serves as a small and medium-sized business (SMB) Industry Lead. She is one of many creative, tech-savvy advisors helping Zebra connect SMBs with breakthrough technology solutions that advance the way they work.
Amanda has more than 14 years of experience within the B2B technology industry and has held several leadership roles. She obtained an MBA from Long Island University and a Bachelor of Science in Business Administration from the University at Buffalo. Amanda is a super-curator who can disentangle complex technologies and apply them into real-world situations – especially for small and growing businesses.
Previously, she was the Sr. Manager, Manufacturing and Transportation & Logistics Vertical Marketing where she was responsible for the development of go-to-market strategy and priorities for both. She also served as the Americas Portfolio Marketing Manager for enterprise mobile computing at Zebra and as a Global Product & Solutions Marketing Manager at Motorola Solutions.
1 Statista, "Retail e-commerce revenue in the United States from 2017 to 2025," September 4, 2021.
Link: https://www.statista.com/statistics/272391/us-retail-e-commerce-sales-forecast/
2CBRE, "Industrial & Logistics 2021 U.S. Real Estate Market Outlook."
Link: https://www.cbre.us/research-and-reports/2021-US-Real-Estate-Market-Outlook-Industrial-Logistics