Industrial businesses often face high energy bills but there are ways to cut back. An industrial business energy guide reveals how.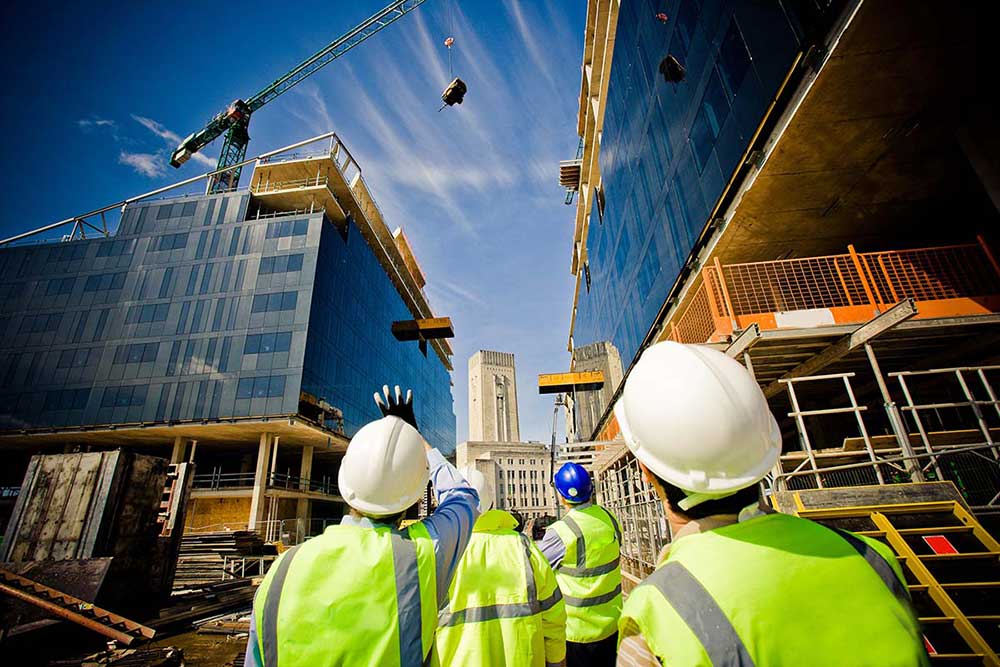 With the ninth largest manufacturing sector in the world, the UK's businesses are still amongst the leading voices in industry. Generating nearly £200 billion each year for the British economy, there's no doubt that the manufacturing sector is worth its weight in gold, but it's also the case that it is amongst the world's greatest energy consumers.
Industrial energy usage is not only bad for the environment, but it can be a persistent pain on a financial level too. Whilst energy costs might be unavoidable, they can be reduced and businesses willing to make changes can reap the rewards from their new approach to powering industrial operations.
Engineering and manufacturing frequently involve precision, so by transferring the same values into making business decisions you could significantly lower your corporate utilities spend and that's what BusinessComparison.com is all about! Keep reading to find out how you can save on business energy and reduce your overall energy bills!
Optimise your equipment
As an essential part of industry, equipment is not only a money maker but a leading cause of financial loss to businesses. Maintenance, reduced service quality and high power usage are all too often the cause of profit drain for manufacturing businesses and industrial providers.
No matter how modern or expensive the equipment you invest in might be, it's worth keeping in mind that it will need regular servicing to continue operating at it's best. As equipment begins to age, it can often become ineffective and unless you invest in making sure that all parts are performing properly, you could find that industrial processes are taking longer to complete – spelling disaster for your energy consumption figures.
Regular cleaning, expert maintenance and frequent monitoring are all essential for businesses that operate machinery and only by keeping on top of your essential kit can you begin to tackle high energy costs.
Invest in automation
Automation can sometimes seem like a buzzword, thrown around business circles with the elusive promise of cost-cutting and profit elevating. In industry, however, automation has been making waves for some time and not only on the assembly lines.
Whilst employee operators have an essential place in the industrial landscape, certain processes could be assigned to computer-automated equipment to the great benefit of your energy consumption. Taking cold rooms and furnaces as an example, manufacturing businesses that invest in automatic doors are likely to see a drop in their energy bills as access to the temperature-controlled area is limited to maintain a constant balance and prevent ambient leakage.
This is just one example of the many operational changes that could not only drive down your energy bills but make life easier for employees at the same time.
Managing motors
For certain engineering activities, motors, pumps, and fans are an essential ingredient. For businesses in this field, limiting energy consumption might be more difficult but it certainly isn't impossible.
Optimising your equipment might help to drive down energy bills in the long term, but a more immediate solution might be found by making changes to your technical procedures. For some businesses, this might mean using timers or sensors to limit the use of fans or pumps when they are not needed or under too much strain. Taking an efficient approach to business could be just the answer to limiting electricity consumption and even preventing unnecessary wear and tear on your equipment.
For those industrial ventures that are most reliant on motorised equipment, installing variable speed drives could be an even more efficient way to limit power usage. A variable speed drive (VSD) will monitor and control an engine's output to ensure that it works at an optimal level – allowing for a reduction in power use of up to 50%.
With just a small investment, you could cut the cost of running equipment whilst maintaining manufacturing standards.
Getting your workforce onboard
Amidst all the sector-specific ways to limit your business energy bill, perhaps the most important step to take is to involve your workforce and ensure that they are invested in saving electricity wherever they can.
As your eyes and ears on the ground, your employees are also the ones who are most likely to be directly affected by any changes you make to business policy – so be sure to consult them before altering their workflow. As industrial and engineering professionals, they might even have some innovative ideas that could pay off when trying to cut the electricity requirements of your business.
No matter what steps you take to limit energy consumption in your manufacturing business, remember to treat it as a team game – which means everybody making small changes to achieve a greater goal.

Kerry Fawcett is Head of Business Development.
Contact:
kerry@businesscomparison.com
https://www.linkedin.com/in/kerrygunn/