December 10, 2019
By John Caplan
As a rule, manufacturers and B2B companies don't tend to be early adopters. That's not surprising when you consider the fact that many B2B businesses are built around large volumes; it's much easier to adapt to changing technology when you're sending a single item to a consumer instead of reimagining a supply chain for bulk shipments.
Still, the statistics on ecommerce demonstrate a reluctance to change that's out of the ordinary, even for manufacturing companies. Nearly 61 percent of manufacturers do not have an ecommerce presence, according to a B2BecNews survey. That's a shocking number when you consider that ecommerce has been possible for almost three decades.
In many ways, B2B ecommerce platforms can be seen as digital versions of trade shows and in-person meetings: an essential sales experience that gives manufacturers, wholesalers and distributors a chance to connect with customers in person and meet their needs. What's more, ecommerce has two big advantages over traditional trade shows or in-person meetings. Ecommerce stores are always on, extending sales opportunities beyond the few times of year when there's trade show, making it far more efficient for small and mid-sized manufacturers in particular to conduct business outside of a set meeting. In addition, it's much less expensive to set up an online store than to have a presence at a trade show, where a single display can easily cost tens of thousands of dollars – not even counting time and travel.
That doesn't mean that B2B companies should stop attending trade shows or in-person meetings. Rather, it is high time for them to make ecommerce a central part of their business plan. Especially as ecommerce continues to grow and evolve. Here are three ways ecommerce is changing to become even more vital to B2B sales today.
One: Ecommerce Marketplaces Are Becoming Essential to B2B Sales
For a long time, manufacturers – and B2B companies in general – have been less invested in ecommerce than B2C companies, even though they have much more to gain. The U.S. Department of Commerce estimates that people and businesses spent an impressive $513.61 billion online in 2018—a 14.2 percent increase from 2017. But the U.S. International Trade Commission reports that at $23.9 trillion in sales, the global B2B ecommerce opportunity is staggering. This means the roughly 60 percent of manufacturers that don't have an ecommerce presence are missing an enormous opportunity.
Businesses that don't have an ecommerce presence should consider tapping into an existing marketplace. That way, they can take advantage of the platform's built-in credibility and audience, as well as the resources it can offer to support shipments, payments and customer service. And don't think you need to have everything in place to launch your online presence. You can start by putting just a few products online and slowly build up your portfolio.
Two: Ecommerce Marketplaces Are Turning Into Relationship Builders
At the end of the day, B2B is more about relationships than B2C businesses are because you often work with repeat clients. Businesses can use technology to foster those relationships and help make them even more personal.
New technologies are helping to break down barriers geographically, culturally, and linguistically. Video capabilities make it possible for manufacturers to have face-to-face conversations with their customers from hundreds of miles away. Buyers can even get a look at products. And, thanks to virtual warehouse tours, they can remotely explore sellers' facilities and supplies. Real-time translation technologies allow buyers and sellers to message each other in their native tongues. The text automatically translates to the recipient's preferred language so that they can connect more seamlessly online than they would likely be able to in-person.
Three: Ecommerce Marketplaces Are Helping B2B Businesses Anticipate Customer Needs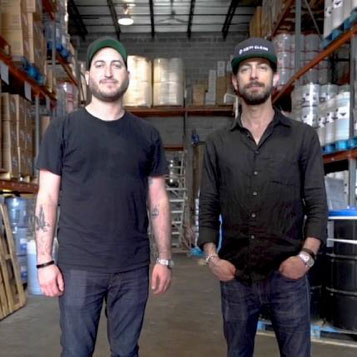 B2C companies often use recommendation algorithms to upsell and cross-sell complementary products that are useful to customers. It's why when you put a coffee maker in your cart, you get asked if you'd like to buy filters too—or even shown a higher-end version of the product that has better reviews. These recommendations are a way to increase sales, but they also add value for consumers by anticipating their needs. The good news is these techniques aren't limited to B2C sales—B2B ecommerce marketplaces can also help businesses upsell and cross-sell products.
One of the best parts about moving into online B2B ecommerce is using search and targeting tools that match the demand with supply, making it easier for customers to find what they need. Search functions and matching algorithms are constantly improving, opening the door for more sales and more businesses growth. Even financing is going digital – you can find payment protection, working capital solutions, and shipping and logistics help all online making it easier than ever to meet customer needs.
Ecommerce is reshaping the nature of manufacturers and B2B businesses—and it's more important than ever for manufacturers and wholesalers trying to do business with other businesses to integrate ecommerce into their offerings.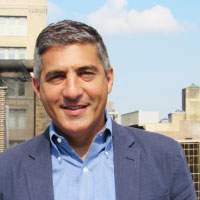 John Caplan is president, North America B2B, at Alibaba Group, he joined Alibaba Group in 2018 to lead the growth of the B2B Alibaba.com business in North America.
For more information please contact jcaplan@list.alibaba-inc.com.