In the eCommerce era, driven by the growth of Amazon, manufacturers have lost control over how and why consumers select their products. Longstanding best practices governing brand positioning, product packaging and customer experience – shaped by decades of success across all industries – are no longer effective, and can even be detrimental to sales growth.
What's happened over the past decade has caught many companies flat-footed, and unable to adapt to the reconfigured market landscape. Their most common shortcoming is treatment of the online marketplace simply as another sales channel; with no dedicated eCommerce strategy, or meaningful adjustments to marketing and sales tactics.
Here's why product manufacturers need to showcase their products and connect with online customers in entirely different ways:
– As eCommerce sales continue to skyrocket, the role of brick & mortar stores has fundamentally shifted to serving as "offline" brand showrooms that support or drive online sales. Although consumers still enjoy the in-store experience, many now shop for certain items and then buy online.
– In the traditional retail on-shelf environment, the role of packaging has been to serve as a "silent salesman," providing consumers with direct exposure to the brand, while promoting the product's features and benefits. But Amazon has taken that critical function away from packaging, and the online platform now controls the primary brand experience with consumers.
– The voice of the customer, expressed through online reviews and rankings, exerts a powerful influence over brand perceptions and product selection. These opinions serve as a either brand asset or liability, and must be monitored and proactively managed at least as carefully and consistently as product liability or quality control.
In the Amazon Age, where brand often takes a back seat to product category and pricing in decision-making, companies need to step up their game. Circumstances and budgets of individual companies vary widely, but there are 3 eCommerce goals that every company must address:
Succeed in the Amazon Storefront – Competition for customer attention and engagement on Amazon is exponentially greater than any retail environment, so higher focus must be devoted to every aspect of brand and product presentation online. As the starting point for this new complex and interactive customer experience: it's often unacceptable to re-purpose content on Amazon that was designed for other channels; to not leverage video that demonstrates product features and benefits; or to not constantly monitor ecommerce competitors and consumer comments. Companies that are serious about improving the effectiveness and ROI of their Amazon storefront should study the efforts of well-known companies such as Rubbermaid, or lessor known manufacturers such Instapot for tactics to replicate.
Manage the Out-of-Box Experience – In the Amazon Age, this is a company's most significant, and most often overlooked opportunity to manage brand perceptions and to re-gain relationship equity with customers that's lost through online purchasing. When customers receive products through Amazon, they arrive in a nondescript, brown, cardboard box, which provides two distinct ways for companies to reinforce and reward customers for selecting their product.
The first way to build brand presence with online customers is to apply packaging solutions akin to Apple: simple, elegant, and without elaboration regarding features and benefits. When customers open an Amazon box, their initial impressions, expressed through a product's packaging, should suggest that they've made an appropriate purchasing decision.
The second, and more significant way that companies can take advantage of a customer's out-of-box experience, is to provide packaging that delivers positive visual and visceral impressions while they are unpacking or removing the product from its box. Tactics to achieve this goal vary widely, depending on the product and budget, but examples include layering of the packaging to produce a more dramatic product "reveal," and use of eco-friendly materials, without sacrificing visual appeal. A user's successful first-time experience with a product can either drive acceptance, word-of-mouth endorsement and positive reviews, or create negative rating and product returns.
Regain Customer Relationships – A company that presents its products effectively on Amazon, and pro-actively manages the out-of-box experience, has the foundation not only to regain control over the customer relationship, but also to drive transactions independent of Amazon or other ecommerce platforms. This is accomplished in a variety of ways, not limited to:
o Well-written and intuitive "Quick Start" instructions and user guides
o Ease of product registration, with incentives to register
o Ongoing "non-sales" customer communication
o Robust product websites, with improved FAQs
Ecommerce has created significant challenges, but the sea change also serves as an unprecedented opportunity to increase sales growth and market share far beyond what could ever be achieved through offline channels alone. And it's not too late for any company, of any size or product category, to adapt and succeed in the Amazon Age.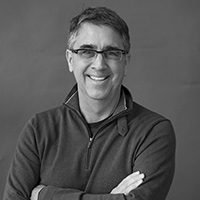 Author:
Bill Sterling is a co-founder and principal of Motiv, a Boston-based consultancy that designs products, develops brands and delivers creative solutions for companies of all sizes, across a broad range of industries. He is recognized within the retail consumer industry as one of the leading authorities on brand development, packaging and design strategy, having been associated with many iconic brands, including Keurig, Culligan and Vitamix. Bill Sterling can be contacted at bill@the-motiv.com or at (617) 263-2211.