Making a list and checking it twice, manufacturers and distributors take note of four holiday trends born of an ecommerce-first mentality.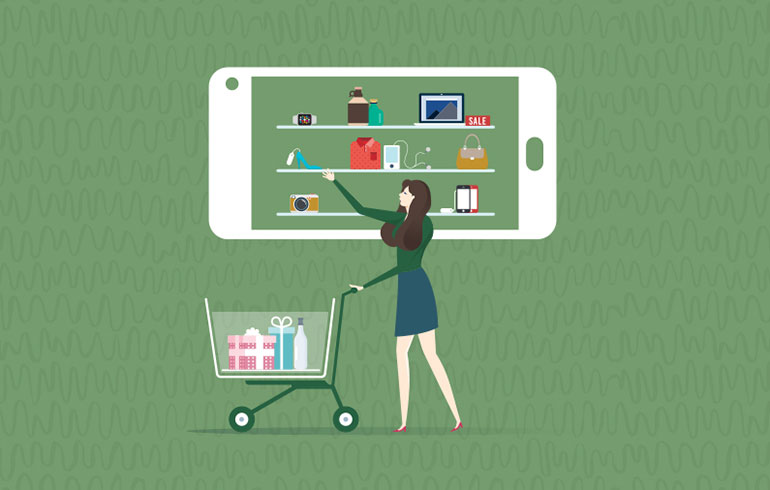 By Ranga Bodla, Head of Industry Marketing, Oracle NetSuite
2020 has been a big year for ecommerce, especially among manufacturers and distributors. Now the price of entry, ecommerce is paving the way for new opportunities in what's been a challenging year for most.
Despite the realities of COVID, a recent index from The Institute for Supply Chain Management's September PMI showed continued growth in September for manufacturing, driven by demand, new orders and increased production. With this demand and the fact that Deloitte is forecasting 25% to 35% year-over-year (YoY) growth in ecommerce sales during the 2020-2021 holiday season, ecommerce continues the trend of being a 'must have' instead of just a 'nice to have'.
As businesses continue to adjust to this ecommerce first mentality, there's much to learn from the last eight months and an opportunity to fine tune for what's ahead. Here are a few ways ecommerce is shaping this holiday season and how businesses can take advantage of these changes.
Balancing B2B with D2C
The second half of 2020 was filled with manufacturers and distributors launching online sites in record time. In our own customer base at NetSuite, we saw increased YoY growth this summer among manufacturers, specifically in June (85% YoY) and July (66% YoY).
Traditionally, distributors and manufacturers feared alienating wholesalers who had grown used to making sales orders through calls and emails. But with the acceleration of ecommerce adoption in months instead of years, many businesses have found themselves investing more in direct-to-consumer (D2C) strategies, all while serving a core customer base of clients and wholesalers.
Investing in a new channel while keeping true to your existing customers can be a delicate balance, but there are ways to prevent friction with retail partners while also capitalizing on sales this season. For example, businesses can create joint marketing and sales promotions. This will help by not selling under retail prices and contributing to a boost in overall sales for the business.
The next few months will continue to change and identifying opportunities to bring in both B2B and D2C ecommerce sales can help offset potential lows and open business up to non-traditional customers.
Refining the shopping experience
Whether it's a wholesale customer or consumer, creating easy, seamless ecommerce experiences is more important than ever. Every B2B customer is also a consumer and is looking for similar online experiences whether shopping through a B2B portal or an online retailer. Experiences that are easy to navigate, provide quick checkout, and offer clear shipping times will keep clients coming back.
As a manufacturer or distributor, you can take this experience a step further for loyal customers by customizing inventory and pricing based on buyer types. Giving B2B clients personalized catalogs to select from will allow you to maintain more control on item availability and offer customers an experience that is specific to them. A curated shopping experience optimizes conversion rates.
Simple fixes for the purchasing process
A recent survey from Brainyard, found that manufacturers are more worried about obtaining materials for the holiday season than they were in 2019, signaling potential concerns around supply chain disruptions and managing returns. During an unpredictable holiday season, businesses are continuously adjusting forecasts to understand what demand could look like and what inventory will need to follow.
Peak selling can strain inventory management and increase order processing time, bottlenecking distribution processes. This puts stress on the business and customers, but there are simple ways to save time this season when fulfilling orders and speed up the purchase process. As buyers stock up on inventory, automatically applying volume discounts to bulk orders and converting quotes into sales orders can save both buyers and sellers time.
These simple fixes can eliminate the need for back and forth and free up your sales and operational teams to distribute their time and resources to other parts of the business.
Unifying ecommerce for the front and back end
You can't have a full understanding of common buying patterns and most importantly the customer you serve without having order, inventory and financial data stored all in one system. Silos can decimate the investments you make in your business strategy and an organization's ability to make changes in a holiday season that will be fraught with irregularity.
Creating a unified ecommerce experience behind the scenes is just as important as the front-end client experience. During peak seasons, making sure these experiences are tied together can lead to better conversion rates as well as repeat purchases, and put the business in a position to come out on the upside of the 2020 holiday season.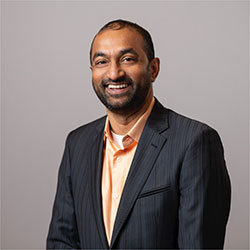 Ranga Bodla
Ranga has over 20 years of combined product management and marketing experience in the software technology industry. As the Head of Industry Marketing for NetSuite, Ranga Bodla is chartered with driving the overall strategy and go-to-market for success across all of NetSuite's industries including Wholesale Distribution, Manufacturing, Software, Services, Non-Profit, Advertising, Media and Publishing. Prior to joining NetSuite, Ranga led a global team focused on the successful go-to-market of SAP's Governance Risk and Compliance Solutions. Prior to his role at SAP, Ranga led Product Management and Marketing at Pilot Software (acquired by SAP). Ranga received a BS in Engineering from Trinity University in San Antonio. Follow Ranga on Twitter @rangabodla and Google+.