By Geri Stengel
Middle market businesses — those generating revenue between $10 million and $1 billion — are pushing ahead of the overall economy in every way that counts: revenue, job creation, globalization, and diversity. No matter what industry you are in, these firms may be poised to become your best customers and your best suppliers.
And if you are a middle market firm, pat yourself on the back. You and others like you are the backbone of economic growth. For the six years between 2011 and 2017, the Middle Market Power Index: Economic Might of Middle Market Firms from American Express and Dun & Bradstreet revealed that:
While the overall number of businesses declined 20%, middle market firms rose 84%.
Employment grew 37% overall but doubled for middle market firms.
More than 1 in 4 U.S. workers are employed by a middle market company.
While only 1% of all business, middle market firms generate more than half of all net-new jobs in the U.S.
Revenue grew 49% overall but doubled for middle market firms.
27% of all revenue was generated by middle market firms.
These companies generated $9.3 trillion in revenues and employ about 52.7 million workers.
Middle market firms have more experience and more resources, allowing them to grow despite economic upheavals, demographic and market shifts, and new technology. On average, middle market firms have been in business for 35 years, as tracked in the Dun & Bradstreet database. That's a lot of experience and a lot of survival skill.
These firms are particularly strong in manufacturing and wholesale trade, so if your company makes something or wants to distribute something, think middle market. As both suppliers and customers, firms in this category can become stable, long-term partners.
On the whole, as suppliers, middle market firms are less risky, having proven their agility and responsiveness over the long term. Those employment figures are also worth a second look. You want your suppliers to have the skills needed to manufacture and distribute your products and services.
As customers, the continuous, impressive growth of middle market businesses can mean a steady revenue source, especially since they are taking advantage of yet another major shift — globalization. The majority of the world's purchasing power is outside the U.S. so exporting is a significant growth opportunity and middle market firms are not shying away from the challenges involved. The number of middle market exporters quadrupled in the past six years, which will likely result in even more jobs and more revenue in the middle.
As the demands for products and services targeted for diverse communities grows, middle market firms' ownership is becoming more diverse. They understand and serve needs of diverse communities. Women and minorities are increasingly owners of middle market firms, bringing their experience and insight to the development of products and their distribution.
Women now own 7% of all middle market firms, a 120% jump in six years. Minority-owned middle market businesses soared 86% in the last six years to 6% of all middle market firms. What's more, companies on the cusp of crossing that middle market line — $10 million in revenue — are often led by women or minorities. These robust, tested businesses are ready to manufacture and distribute your products and are potential consumers themselves.
The overall message of the Middle Market Power Index is that middle market firms are the backbone of the economy. If you are one, thanks! If you partner with one, good move!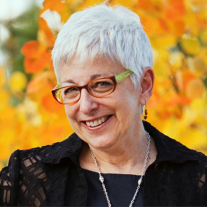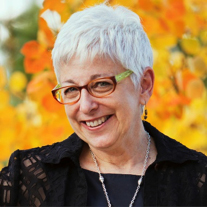 About the Author
Geri Stengel is president of Ventureneer a research, training and content marketing company providing education and advocacy for entrepreneurs and small business owners. She is also a research advisor to American Express.
Ventureneer provides branded marketing and social media opportunities that generate visibility, thought leadership and brand loyalty.
She has taught entrepreneurship at The New School, facilitated Kauffman FastTrac courses for entrepreneurs, researched best practices in social media for businesses, and founded a company that provides training and online resources to entrepreneurs and small business owners who wanted to break through the $1 million revenue level.
Geri Stengel was a board member for the New York City Chapter of the National Association of Women Business Owners for eight years. In 2017, she was recognized as one of 17 Inspiring Women to Watch in 2017 in Inc. In 2016, she became a mentor for WE NYC and in 2015, she won the Madam C.J. Walker Business Leadership Award from the National Minority Business Council. She was named a 2013 and 2012 Small Business Influencer.