How manufacturers can optimize business operations by embracing technology to empower efficiency amid an increasingly digital workforce.
By Randy Littleson
Certain sectors of manufacturing in the U.S., such as aerospace and medical device companies, have seen an uptick in production, possibly as a direct result of digital transformation, but new digital improvements bring potential setbacks alongside the benefits. For instance, dealing with global partners and suppliers, managing data security and finding the right talent for the labor force all play a factor in staying competitive. The question for most manufacturing companies isn't whether to transform, but where to start.
Identifying how business operations intersect with the digital world is the first step in starting digital transformation. Businesses need accurate data on a global scale, including everything from fulfilling orders to shipments to employee and customer relations. The data must be more than accurate; it has to be something businesses can access and analyze to make more informed decisions. A holistic view of commitments, risks and exposure becomes essential, while keeping the customer experience top of mind throughout the digital transformation process.
In fact, many common problems in the world of manufacturing can be addressed through digital transformation. But manufacturing companies that want to stay at the leading edge need to be able to rapidly and accurately produce professional documents and contracts while having the new technology necessary to attract an increasingly digital workforce.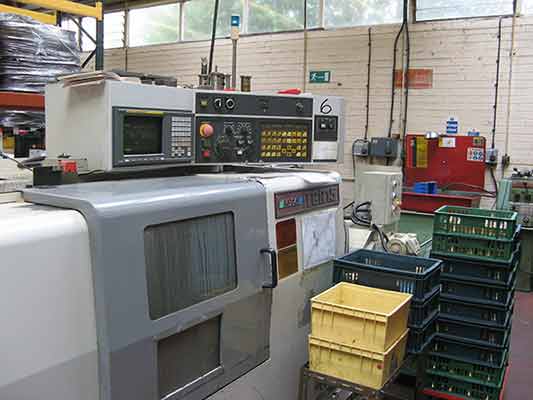 The impact of new distribution channels and products
As manufacturing business changes with new revenue streams, pricing models and different products to produce and sell, another factor to consider is how that impacts distribution channels. For sales documents like proposals, quotes and contracts to be consistent and professional, those pricing models need to be updated in the system of record — a configure, price and quote system — and then be accurately reflected in the sales agreement. Digital document transformation can help sales teams easily create, share and collaborate on sales agreements, without the risk of manual errors, thanks to automated processes to pull in data and manage workflows. Additionally, during the negotiation and execution stages, suppliers and vendors can participate digitally, saving time and effort for everyone and vastly improving the customer experience.
The customer experience is key
Beyond the products a manufacturing company produces, customer experience largely drives the push for digital transformation. As companies sell to an increasingly global marketplace, the many regulations and currencies required can have an impact on the ability to deliver products in a timely manner. Automation can provide consistency and faster turnaround times across a variety of manufacturing processes that would otherwise be at risk of human error and require hours of manual efforts to update, such as sales agreements and forecasting.
Digital transformation can also reduce risk and lost revenue, both by streamlining internal processes and reducing risk by automating compliance with external partners. Manufacturing automation leads to a better customer experience across the board.
Embrace digitization to bolster manufacturing workforces
As digital transformation changes the manufacturing landscape, skilled laborers with both technical and trade skills are becoming more critical and increasingly hard to find, especially with challenges exacerbated by the Great Resignation. As the current manufacturing workforce grapples with labor shortages and increasing retirements, manufacturing companies must find new ways to attract, train, and retain workers.
By embracing digital transformation, employers can make their businesses more attractive places to work by reducing frustration and increasing the time employees have to engage in creative, fulfilling work. At the same time, automation provides data into how to get work done, helping companies and their employees find more efficient workflows to keep the manufacturing line running smoother than ever.
For example, commercial jet manufacturer Embraer's system of manual processes for managing complex agreements across opportunity management, pricing and quoting once took days away from the team's selling time. This led to challenges such as lost sales and lack of support for document generation and visibility.
Embraer integrated Conga's revenue lifecycle management solutions with its CRM system, creating a single platform to manage its processes for quotes and contracts, providing the company with an automated and streamlined process from quote to renewal. As a result, Embraer increased its efficiency across the board, including slashing quoting time in half and an 80% reduction in time spent generating reports.
Elevate data-driven decision-making
Not only do manufacturing companies need to have the latest technology on the market to attract top talent and keep their production line functioning at or above the level of competitors, they need a way to manage the piles of data made available through these new solutions. With digital transformation, manufacturers can be better prepared to implement new solutions and make sense of the data they accrue. Enterprise resource planning (ERP) software is one such technology, which can provide valuable insights and cut a path to better decision-making.
As manufacturing companies look to the future, digital transformation is a make-or-break initiative that will affect all aspects of planning, production and internal processes, leading to gaining that coveted competitive edge.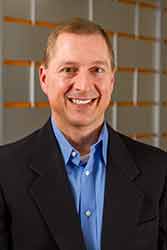 About the Author:
As Chief Marketing Officer at Conga, Randy Littleson is responsible for driving market leadership as a strategic catalyst for growth. He is a deeply experienced marketing leader with decades of experience working with high growth software companies.
Prior to Conga, Randy worked in both private (including a prior Thoma Bravo backed company) and public companies. He has extensive experience in leading cross-functional teams, managing change, defining business strategies and driving execution to meet business objectives. Over the past 11 years, Randy served as the SVP of Marketing at Flexera and CMO and SVP of Global Expansion at NICE inContract, where he helped lead the companies to doubling in size.