By Prasoon Saxena Senior Vice President, Process Manufacturing & Aerospace, NTT DATA Services
Today's manufacturing industry is bordering on an era of radical transformation in which new and innovative technologies are raising the expectations of executives worldwide. The latest trend, Manufacturing 4.0 (M4.0), promises improvement in data exchange and automation throughout the industry if organizations are able to embrace its benefits and overcome its challenges.
A recent study by Frost and Sullivan, in conjunction with NTT DATA Services, analyzed the critical issues brought by M4.0 and presents solutions to help manufacturers understand how to overcome them.
When a manufacturer understands the challenges in working toward M4.0, it is better able to align internal operations and practices. First and foremost, the trend brings with it new technologies and environments deemed "factories of the future." Manufacturers certainly understand the power new technology brings, but often hesitate at unknown dynamics that will affect business. Is the potential for improving business worth the risk of profit loss in the event of failure?
With 55 percent of respondents stating their intentions to invest in network-enabled equipment in the next five years, there must be an understanding of how best to take advantage of the equipment. For example, using technology that interconnects the manufacturing process data at all stages allows for real-time adjustments to the product based on customer complaints as the design team receives the negative feedback at the same time as the after-market service team.
However, manufacturers must manage more than simply changing technology as enterprise processes are shifting to become more collaborative and innovative than ever before. Thirty nine percent of respondents agree that in five years, the industry will move beyond traditional command-and-control models to integrated collaborative enterprises. To keep up in these rapid changes, manufacturers must change their mindsets to focus on performance and best practices – quality over quantity.
Manufacturers should also take advantage of collaboration. When employees, suppliers, partners, and customers work together in product creation, innovation flourishes and next-generation products and processes become stronger.
At the same time, collaboration does not come without a need for caution. As with many industries, increased connectivity means increased risk of information exposure. To combat those risks, organizations should conduct a state-of-affairs examination and identify vulnerabilities. From there, train staff members on how to recognize and combat potential hacks and create an IT-related Center of Excellence focused solely on increasing cybersecurity.
In addition, with changing internal operations comes shifts in leadership and workforce dynamics. A lack of understanding can lead to challenges when implementing M4.0, as expressed by 37 percent of respondents who identified the process as a significant challenge. The next generation of leaders must develop a full understanding of M4.0, its challenges and benefits if they are to utilize it properly.
In addition, as organizations embrace new habits and operations, leaders must build a workforce focused on the future. Some companies have begun to do so with the creation of positions such as Chief Disruption Officer and similar roles. This strategic focus fosters increased innovation, allowing manufacturers to capitalize on new technology and individual talent to improve products and operations.
Manufacturing executives must also look beyond the traditional professional environment and strive to create a strong culture that is focused on M4.0 values. These positive corporate cultures attract more young professionals, who bring with them creativity and new ideas to the organization.
Finally, to fully integrate M4.0 technologies, structures and strategies, manufacturers must understand an organization cannot succeed on its own. Per the study, in today's industry, no manufacturers currently possess a streamlined IT environment capable of addressing each challenge. However, of those surveyed, half of the respondents agreed that IT solutions providers are instrumental in securing the transition to M4.0 and manufacturing of the future.
Along with recommended internal changes, manufacturers can and should leverage IT solutions to keep up with the changing industry and navigate the integration of new technologies into existing systems.
In this period of growth and change, manufacturers must replace legacy systems and embrace digital transformation that is required for factories of the future. Despite the challenges the future holds, organizations that implement new strategies, technologies and partnerships will find greater success. With M4.0, manufacturers will become more capable of creating quicker, simpler and stronger operations, which will sustain them for years to come.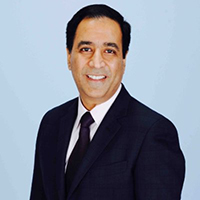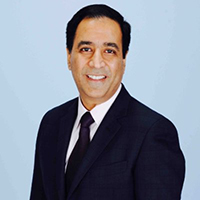 About the Author
As Senior Vice President & General Manager, Prasoon Saxena leads the Manufacturing, Energy & Utilities Industry vertical for NTT DATA Services. In this role, he is responsible for delivering profitable growth and enhancing customer satisfaction by offering innovative solutions to clients.