By Bulent Osman, CEO and Founder, StaffConnect
When you think about the manufacturing sector, the first thing that probably comes to mind is innovation. After all, this is the industry that prizes cutting-edge and continuous R&D, prioritizing a relentless pursuit of optimization in both processes and products. Yet while the industry is certainly a leader in its visionary deployment of advanced technologies when it comes to "making things," one aspect the field could benefit from is an innovative software technology solution for employee engagement.
It's a striking paradox, but in an industry that is recognized for creation and innovation it is also plagued by exceptionally low employee engagement levels that are impacting performance and profits. This is true not just in the U.S.—where a Gallup poll shows only a quarter of workers are engaged—but also in the UK, where just over one-third of manufacturing employers enjoy a strongly engaged workforce. The American stats place the manufacturing sector at the very bottom of the heap, with the lowest engagement levels of any industry surveyed. Based on these dismal numbers, the current state of engagement in the manufacturing industry can be accurately characterized as facing epidemic disengagement levels.
Troubled Times
A plethora of good reasons exist that help explain the sector's problems—from cost-control constraints, to a shortage of skilled workers, to the high percentage of non-desk workers – i.e., those on the manufacturing floor or out in the field, to frequent M&A activity. But even though these justifications are understandable, that doesn't change the fact that the consequences can be dire if manufacturers don't take action to turn the situation around and boost engagement. Some outcomes from low engagement in this industry include absenteeism, loss of productivity, business disruption, and worst of all, compromised safety. All of these ills of course affect the manufacturer's bottom line.
Again, there is ample research to support these assertions. To cite just a few examples:
When business units have higher employee engagement, Gallup found that they didn't just outperform those with lower engagement in profitability and productivity (by 22% and 21%, respectively), but they also experienced lower rates of absenteeism and turnover.
It's no surprise to learn that when workers take their eye off the ball due to feeling disengaged, safety issues can arise. A 2016 Gallup report emphasized that manufacturers who had the highest levels of engagement levels also experienced 70% fewer safety-related incidents.
The financial impact of low worker engagement is also verified by studies. A Towers Perin report showed that organizations suffering from poor engagement levels see a 33% decline in their operating income coupled with an 11% drop in earnings growth.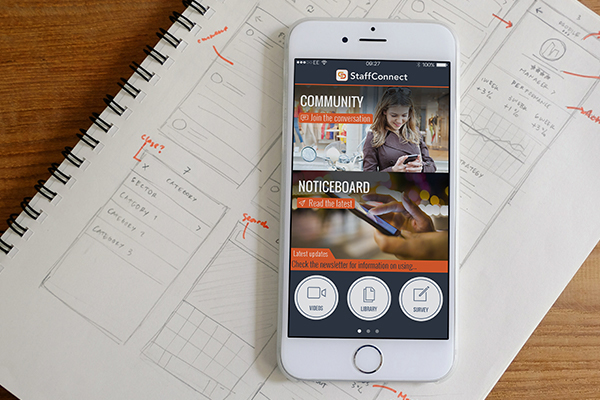 Keys to Connection
What can manufacturers do to avoid this fate? Fortunately, there is an immediately actionable answer, and it traces back to the fact that the industry is a leader in its visionary deployment of advanced technologies. Mobile technology exists today that has the power to connect and unite the entire manufacturing workforce, no matter where people work (and increasingly, that's not on the manufacturing floor but in other locations).
With a mobile engagement platform, manufacturers now can give staff who work remotely—plus those onsite—the tools and resources they need to communicate and stay engaged with management and their peers. An integrated engagement platform allows distributed teams not only to receive information, but also to share feedback and collaborate using a mobile app—even when they aren't co-located.
Here are just a few benefits that manufacturing organizations can receive by implementing employee mobile apps to help increase engagement:
Two-way sharing. Workers can quickly get disengaged when they feel out of the loop and don't understand how they fit within the larger landscape. With a mobile engagement platform, even distributed teams can receive and share information and feedback wherever they are working. The best mobile platforms include functionality whereby all staff can access company updates from anywhere, any time on any device—ideally via broadcast to the app's home screen.
User-focused platform. For a mobile app to become "sticky" for workers, the platform must be easy to use and able to provide a personalized look and feel. Employee mobile apps are generally designed with the user front and center rather than serving solely as a management mouthpiece.
Measurement tools. Manufacturers need measurement capabilities to make optimum use of employee feedback gathered through the app's quizzes and surveys. A mobile engagement platform can measure current engagement levels, and management can use this intelligence to make cultural adjustments quickly.
Engagement is a tricky problem, particularly in a complex industry like manufacturing. But with the help of mobile technology, employees can gain a voice and improve communication, bridging the gap between management and the production line. It's only by building an emotional connection between people and providing them with the technology tools they need that manufacturers can fully support their staff's work and productivity.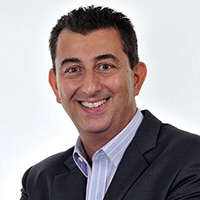 Bulent Osman, Founder and CEO, StaffConnect (www.staffconnectapp.com)
A strategic visionary who excels at team building, communication, and aligning cross departmental efforts to exceed customer expectations and internal goals, Bulent Osman is responsible for leading strategy and driving growth at StaffConnect, the world's leading enterprise mobile employee engagement platform. Prior to StaffConnect, Osman served as International Sales and Marketing Director for 3i Infotech, where he in the first full year grew global new business sales revenue by 346% and exceeded targets by over 24%. Prior to 3iInfotech, Osman held the position of Head of Sales, Microsoft Dynamics, where he led the indirect sales channel organization in the UK, where he was responsible for driving sales of ERP, AX, NAV, GP and CRM solutions, achieving over 30% revenue increases year-over-year during his tenure. Prior to Microsoft, Osman held sales and marketing leadership positions at industry leaders such as JD Edwards, Capgemini, XKO Enterprise and Savvion Solutions.