Factors to consider when you are looking to employ a skip hire and waste removal company.
One of the things to be proud of in this era is the fact that people are trying to be accountable. The human race is now aware of the damages we have inflicted on our environment. We can't deny the fact that ever since we existed on Earth, we have accumulated and produced billions of waste. And it was just a few years ago that we fully acknowledged it.
Now, I know we can't completely eliminate waste in our life. It's given that we need to purchase items from the store that has packaging to survive. Although it's impossible not to buy products we can be mindful of how we handle the excess.
That's why choosing the best way to deal with your garbage is crucial. In this article, we'll be talking about skip hire and waste removal companies. Listed below are a few benefits you get once you settle on a skip hire company.
1. This variation of waste disposal is quite convenient
People's lack of time is where servicing companies got the idea for their business. After all, time is one of those peculiar things because no money in the world can buy it. The sole purpose of these companies is to make the lives of their client convenient. And who doesn't want to make their lives a little bit easier? It's already hard as it is.
Throwing out the garbage is boring as it is a hassle. Nevertheless, this chore is something that requires attention. That's why they're waste disposal companies that offer services that can take care of this. It is such a convenient option considering you don't have to do anything. The firm you contacted will do all the heavy lifting for you.
They provide the skip bins, they load your garbage, and they personally deliver it to a dumping site. This is also the system to go with when you're living the big life in the big city.
It's no secret how strict the rules and regulations are when it comes to waste disposal. This area is sternly governed by authorities since garbage is a huge problem in the environment. When you employ skip hire companies they'll professionally handle everything. They're more knowledgeable about how the management works, so you don't have to worry about paying a fine.
2. This option is eco-friendly compared to other rubbish removal methods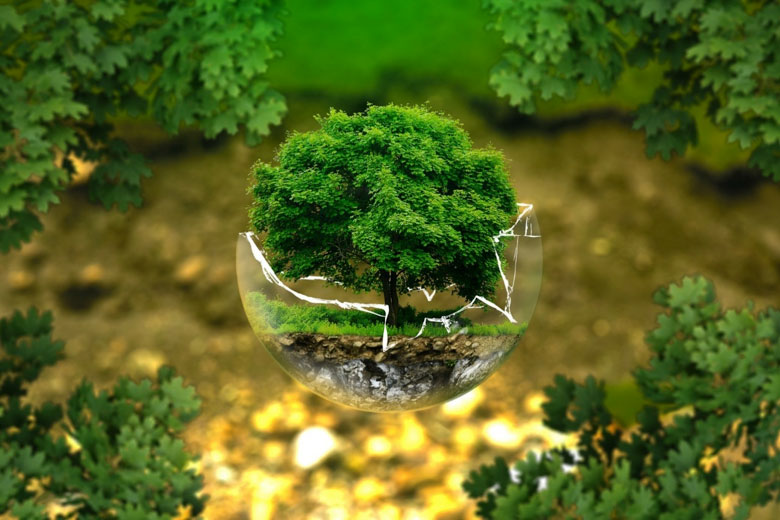 The breaking point was the time where there were multiple videos of turtles having plastic straws stuck in their nostrils. Those videos spread across the internet like wildfire. It became trending in a couple of months. That was the time where people got slapped by their lack of responsibility in regards to their garbage. Ever since then, humans have been cautious about their contribution to the world's waste.
Being ecofriendly has been a thriving trend these days (see article). And I think this is one of those trends in the society that actually serves a purpose. People have been advocating the use of reusable bags instead of plastic bags. And we all know that metal straws and reusable water bottles are quite hyped up. If you're part of the movement, you should consider hiring a skip and waste removal company.
What better way to be prudent about your garbage than opting for a disposal system that's good for the environment. When you're availing skip hire services, you're provided with professionals in the field. They handle all the work you don't want anything to do with. Such as separating your trash in their respective categories. They also deliver them to legal depots that deal with the garbage ethically.
3. Skip hire saves you a great deal of money and time
Next order of business, what do you think is the most appealing perk for people other than convenience? Obviously, it has to do with something money wise. After all, nothing is more irresistible to us materialistic beings than saving cash. It's quite noticeable actually, seeing how many people hype sales up.
I mean, what's the most thrilling day of the whole year than Black Friday? We always love a good deal. Let's not forget about time either. Knowing that we don't even have enough hours in the day to complete the things we planned to do. Time is something we don't have much of, so it's good to be picky with what to do with it.
This is why skip hire is such a sought out service by the public. With skip hire, you have a company that deals with the trash you produce. Normally we let our garbage accumulate because we're too lazy to deal with it. So we're left with a huge pile at the end of the week to take care of. Disposing of it might require a couple of trips back and forth to your local landfill.
Let's be honest, gas is not cheap. And depending on how far you're living from the dumping site, it will burn off quite an amount of gas. You also have to tip. Not to mention the duration of time it takes to completely transport all the trash. There's even the possibility of you renting certain vehicles to help you transport your junk.
With all these said, this option is way more cost and time-efficient than other disposing of systems on the planet.
4. Finding a skip hire company is relatively easy
With the huge population of waste producers in society, businessmen have found a way to capitalize on this. As of now, there are now multiple skip hire companies existing in the field. This makes acquiring their services very accessible to potential clients.
You don't need to go through an extensive process when you want to hire one. You just need to find a reputable company such as Impala Skip Hire to help you. You can find the company's credentials through their website online. You can also ask for advice from people who have already gone through the exact same process. Finding a reliable company would assure you that your garbage is disposed of in the most ethical way possible.
After doing your research you can then contact them and inquire about what services they provide. Obviously, they will walk you through the whole procedure. Giving you recommendations and all that jazz. They would suggest what would be the ideal skip size for your situation. You can also tell them when you prefer to have them deliver your bins and when to take them away.
This is a great option, considering that they put your interest above everything.