Volume 19
| Issue 4
| Year 2016
by Edward Youdell, president and CEO at the Fabricators & Manufacturers Association (FMA)
Click here to read the complete illustrated article as originally published or scroll down to read the text article.
Among the greatest challenges in education is getting students engaged. This is true regardless of the age of students, the school they attend or the subject they study. It has been a challenge for some time in the manufacturing discipline.
According to many experts, creating classroom environments that offer hands-on experiences, passionate instructors and clear connections to real-world applications is the most effective strategy.
This approach is particularly vital to spark interest from young people to consider a career in manufacturing, often maligned by negative perceptions from parents, the media and even some educators. This occurs despite the fact that the sector has numerous positions available for skilled, trained workers. Shop classes, which were once seen as a precursor to the work environment of manufacturing, started disappearing in the 1970's. And the manufacturing world today bears little resemblance to that of an earlier time – or those earlier shop classes.
"There's still a perception that many manufacturing careers are 'dirty, greasy and nasty'," said Brandon Haselden, academic chair of Advanced Manufacturing and Industrial Technologies at Horry Georgetown Technical College in East Conway, S.C. "Many careers in manufacturing are exactly the opposite because of the integration of robotics, automation, control systems and computers. Educating students and prospective students about modern work-day environments in manufacturing has opened some eyes."
Ryan Blythe, founder of Georgia Trade School in Kennesaw, Ga., which is one of the FMA's Certified Education Centers (CECs), agrees that creating excitement for opportunities in manufacturing energizes young people about education in the skilled trades. Blythe is involved in Go Build Georgia, a program under the Georgia Department of Economic Development's workforce division, which aims to promote education in the trades and connect graduates with job opportunities.
"The awareness level that kids in Georgia now have about manufacturing is really increasing," Blythe said. "A decade ago, it wasn't even a thought. When you thought of skilled trades, it was construction. Things have really changed."
Manufacturing Day℠
Microcosm of Strategy The nationwide Manufacturing Day initiative is a microcosm of this effort to engage young people in manufacturing. The fifth annual celebration scheduled October 7 will bring together thousands of manufacturers to host students, teachers, parents, job seekers and community leaders at open houses, plant tours and educational sessions designed to showcase modern manufacturing technology and careers. Last year 2,600 events attracted more than 400,000 participants.
"These events are in many ways 'living classrooms' that enable manufacturers to convey their passion for what they do and how young people can embrace the profession," said Ed Youdell, president and CEO of the Fabricators & Manufacturers Association (FMA), one of the co-producing organizations.
"Like those educators who seek to engage students in important course work, our goal is to bring manufacturing into the mainstream, highlight its attributes in a personal way and introduce young people to the career options and exciting work environments manufacturing offers," Youdell said.
The level of engagement by young people attending MFG DAY 2015 activities would make any educator proud. According to a Deloitte perception survey of those participants, 81 percent of student respondents are more convinced manufacturing provides careers that are both interesting and rewarding, and 71 percent are more likely to tell friends, family, parents or colleagues about manufacturing. The program also has a positive impact on the educators who participated. Ninety percent indicated they are more likely to encourage students to pursue a career in manufacturing.
Starting at Early Age Beneficial
Career encouragement is most beneficial when it starts young. For example, the Power Technical Early College at the James Irwin Charter School in Colorado Springs, starts students in industrial arts classes as early as sixth grade. Principal Rob Daugherty said there always has been strong engagement in shop class because students can create tangible objects and immediately apply what they learn.
Connecting learning to action can create higher engagement levels, especially for those who may otherwise not do so well in a traditional school setting, according to Daugherty.
"It's a pivotal age for learning and one where students typically start thinking about how they will use their education later in life.
For this reason, the Manufacturing Day initiative also reaches out to young students. For example, one event in 2015 brought fourth and fifth grade STEM students from their elementary school to the Lockheed Martin facility in nearby Oldsmar, Fla., for a tour and to meet several of the company's executives.
"The great enthusiasm these students exhibited at Lockheed shows how we can get children interested in manufacturing at young ages," said Dr. Marilyn Barger, executive director at the Florida Advanced Technological Education Center, who accompanied the group on the tour. "The questions they asked, their comments and just the awe and wonder on their faces when seeing manufacturing in action were exciting to witness."
Additional Strategies Help Engage
Another strategy that keeps engagement high is small classrooms, which allow for greater hands-on work and intense instructor involvement. For example, at Georgia Trade School, welding courses are capped at 15 students per class and feature at least two instructors. This low student- teacher ratio helps ensure individualized and quality training.
Georgia Trade School has a placement rate in the mid-90s percent range. Employers from throughout the South come to the facility to discuss job options; some even test welders onsite at the school. The school also highlights in presentations graduates who are earning solid incomes.
"It's big when they see someone who graduated just a few years before them earning $60,000 per year," said the school's founder Blythe. "You can go to school, learn a trade and get a job without even leaving the building."
Manufacturing Day events also focus on such success stories to further spark engagement from students and even educators, according to Youdell.
"We love telling participants about individuals such as Chris Monzyk who, as a trade school student, participated in a Manufacturing Day tour at a Missouri tool and die firm, was identified by the company as a possible recruit and soon was hired as a machinist," said Youdell. "Then there was Micah Rider who, as a high school student, took a Manufacturing Day plant tour arranged through a local Kansas technical college, enrolled at the school and the next year was leading a plant tour.
"Both educators and manufacturers must be committed to employ engagement strategies and programs to further spark interest in the profession from young people," said Youdell. "It's estimated that over the next decade, some two millions jobs will go unfilled due to manufacturers' inability to find talent with the required skills. That number alone makes this mission so critical to the success of American manufacturing, truly the backbone of our economy."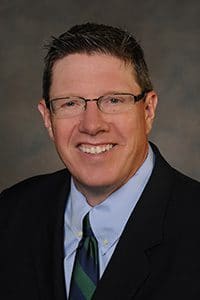 Edward Youdell is president and CEO of Illinois-based Fabricators & Manufacturers Association (FMA) Intl. Founded in 1970, FMA (www.fmanet.org) brings metal forming and fabricating equipment manufacturers and users together through technology councils, educational programs, networking events, trade publications including The FABRICATOR® (www.thefabricator.com) and the FABTECH® tradeshow (www.fabtechexpo.com). FMA is one of the founding co-producers of the national event known as Manufacturing Day℠ (www.mfgday.com), scheduled for its 5th annual celebration on Oct. 7, 2016.