Volume 24
| Issue 1
| Year 2021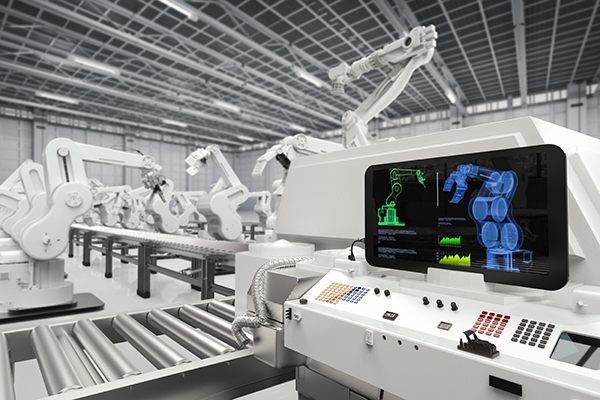 By: Steve Pillsbury, Digital Operations Leader at PwC, and David Petrucci, Senior Director, Manufacturing Strategy Lead at Microsoft
The pandemic has acted as yet another wake up call for manufacturing, making evident that this industry cannot continue to operate on the systems and methods in place prior to the COVID-19 crisis. Manufacturing must move even further and faster towards the aim of greater agility and higher efficiency. Adoption of a digital-first business model will help manufacturing achieve those aims and will ready the industry for a post-COVID era where customer and stakeholder expectations will continue to become more demanding even in the face of increased socio-economic headwinds.
Factories are increasingly connected, as machines talk to one another and collaborate with humans. Automation and autonomy reach new milestones, as robots and machines become more independent, mobile and increasingly take on more humanistic attributes. As manufacturing embraces the digital age, factories are as much the purveyors of material goods as they are producers, consumers, and even sellers of data and information.
Emerging technology drives performance and agility within manufacturing operations to better address changes in customer demands. New technologies have changed the face of manufacturing in numerous ways — for example, how blockchain traceability platforms have enabled food safety throughout the supply chain, or how warehouses leverage IoT to track assets throughout facilities to improve response times and optimize labor and capital usage. In this changing landscape, factories that don't innovate quickly enough – or at all – will be left behind.
Manufacturers must now cross a new threshold as they seek innovative ways to use emerging technologies to make their work flows and supply chains smarter, faster and more efficient. Hundreds if not thousands of digital and technological innovations have been introduced to manufacturing in the last decade alone. But digitization and automation are solutions, not strategies – manufacturers must anchor their embrace of these innovations to audacious and differentiating strategic objectives: near perfect on time delivery, double-digit labor or asset productivity rates, or a zero-defect customer experience. With clarity on the outcomes sought, the right innovation can be selected, integrated, and applied to new ways of working that produce higher margins, better quality, and higher returns on the manufacturing asset.
Some ways in which leading companies have navigated the journey from traditional manufacturing to digitally transformed smart factory operations include:
Use cloud as the foundational technology to enable scale and adoption of built-in data tools
Manufacturing is highly distributed with plants all over the world, dependent on a constantly changing global supply chain. The combination of these evolving aspects creates the demand for a dynamic environment that enables manufacturers to scale quickly. With cloud as an enabler, manufacturers can achieve the benefits of globally scaled smart factory solutions, in real-time, all the time.
Smart factory tools like PwC's Factory Intelligence built on Microsoft Azure organize manufacturers' data from hundreds of source applications and devices, then translate that data into value through advanced analytics, persona-centric visualizations, and automated workflows. Cloud-based digital assets hasten the deployment of smart factory solutions while providing the necessary framework for accelerated scale-to-value as manufacturers adopt new ways of working. Essentially, cloud solutions enable more data, more solutions, better and personalized experience, and more pull for additional innovation from production stakeholders.
A real-world example of a company that leveraged PwC's Factory Intelligence is a $20 billion power tools manufacturer seeking to achieve unit cost advantage or parity with any competitor, anywhere in the world. After analyzing massive amounts of production data in a cloud computing environment, the company detected and isolated the root causes of every last minute of unproductive labor time on their lines. It then translated this analysis into focused, actionable improvements guided by an AI-based recommendation engine that is constantly learning from similar analyses across all of their assembly plants. The competitive-localization strategy is becoming fulfilled, ironically, because the client's Cloud-based Smart Factory Solution is connected at scale around the world.
Focus on horizontal, cross-plant integration to leverage the benefits of the technology
A horizontal, cross-plant integration with easy scalability can make manufacturers independent from their local infrastructure. The creation of a cloud-based platform that connects and integrates a smart factory's plants allows updates and functionalities to be rolled out seamlessly and automatically. As a result, a manufacturer can simultaneously deploy a suite of solutions, not just singular "applications". For example, one plant can be focused on quality solutions while another in a different hemisphere is focused on safety solutions. Both can benefit from each other's experiences and solutions, and the net result is a faster, broader set of value across the global network.
In another example, a European automotive supplier used a cloud-based platform on both a local and global level to gain full transparency into their real-time data. They implemented an activity feed to send alerts to monitor and steer production processes efficiently. Through this, they are able to receive spot-on insights and recommendations to solve problems immediately or even before they arise.
The result was fully automated production transparency and the ability to better react to production performance. Further impacts include improved planning efficiency and effectiveness, as well as a better understanding of end-to-end performance through globally integrated analytics that cover dozens of factory use-cases.
Embrace AI to improve efficiencies and effectiveness
Businesses turn to AI for adaptability and efficiency. The technology promises augmented capabilities and an upper hand in competitive markets. In the manufacturing space specifically, AI can improve a multitude of aspects, including; operational decision-making, planning efficiencies and effectiveness, maintenance, material flow, and production performance.
For example, a manufacturing company had a high potential in improving overall equipment effectiveness with only limited condition monitoring and no predictive maintenance capabilities. Many processes were paper based and required labor intensive work. Factory Intelligence provided the client with an AI-based prescriptive capability to improve asset reliability and optimize the maintenance procedures and spare parts. Machine reliability can be assessed on an aggregated and plant specific level, with intelligent agents providing real-time support and optimized workflows to address pending risks.
The value created can be seen in real-time health monitoring and predictions of machine failures, paperless maintenance and an improved MRO inventory.
Digital transformation prioritization is key to get the biggest return from digital investments
To successfully transform factories into smart factories, business and digital expertise need to go hand in hand. Manufacturing leaders must first focus on creating transparency of production performance and traceability of production flows. Leaders must then foster a new way of work by deploying human-centric digital and technical solutions into standard work, rather than outright try to replace human standard work.
Smart factories not only operate quickly and reliably, but they also offer a high degree of adaptability for rapid changes in customer markets, products, and the supply chain. This leads to increased business velocity and stronger growth margins, delivered by more engaged employees. Factories are considered smart when they are synchronized to meet the demands of their customers, doing so quickly, reliably and with the optimal amount of capital and labor.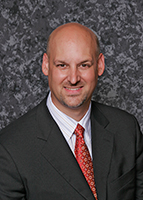 Steve Pillsbury, Digital Operations Leader at PwC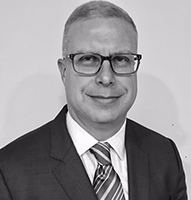 David Petrucci, Senior Director, Manufacturing Strategy Lead at Microsoft