November 14, 2019
By Jeff Cronin, Chief Product Officer, Ascentis
Industrial organizations are constantly looking for ways to improve process efficiencies to lower costs without sacrificing high-quality products for their customers. Over the past decade, factories and manufacturing plants have invested in technology solutions that not only streamline product workflows, but also work environment processes. This includes automating HR processes through employee self-service solutions that allow employees to complete more tasks themselves. This also expands manufacturing HR resources, as specialists often work from offsite locations.
Time and production are key data points that manufacturers must obtain insight on to ensure they're meeting production quotas at or below target costs. This is difficult to do without implementing a solution that allows employees to check into a job rapidly while providing safeguards for employers against potential time theft – a complication that chips away at their bottom line. According to the American Society of Employers, nearly 20% of every dollar earned by U.S. companies is lost to time theft. Whether intentional or not, the Federal Labor Standards Acts requires employers to pay their employees for all hours worked, even if the timecard doesn't reflect those hours. While a conveniently placed hardware solution reduces the amount of missed punches by forgetful employees, robust ESS solutions can prevent buddy punching through modern identity verification for employees using biometric and facial recognition systems (where regulations support it).
For manufacturers, ESS solutions are more than a time and attendance system as they provide key insights into measuring output, overhead and profit margins. Through innovative use of technologies like Bluetooth beacons, employers can track employee location down to a few feet and can automatically track their time against specific work tasks on the floor, allowing them to rework assignments for heightened efficiency. They also reduce common tasks that can easily take up an HR specialist's entire day. In fact, according to a study by the Center of Effective Organizations, nearly 50% of an HR department's time is spent processing employee information and responding to frequently asked questions. Although ESS solutions have been available for years, the latest technology provides organizations with comprehensive features including moving the majority of these interactions into the employee's standard work stream while putting minimal additional workload on the employees. This is especially beneficial for manufacturers with multiple locations.
By eliminating long emails and "just checking in" phone calls, HR specialists can focus on functions essential to ensuring the success of a manufacturing company, including improving employee and labor relations and engaging employees through company appraisal programs. While ESS solutions are not meant to completely replace interactions with management or HR, they can assist with removing layers of redundant – and often manual – workflow processes.
An ESS solution that will best assist an organization with optimizing efficiency, managing cost and ensuring compliance while empowering employees should do the following:
Integrate with any workplace or workforce environment.
Provide convenient employee access – particularly when a desktop computer or HR office is unavailable.
Offer high-speed processing that enables rapid check-in.
Allows employees to submit time-off requests and submit their timesheets for approval.
Perform benefit enrollment.
Prevent unauthorized overtime.
Additionally, ESS solutions assist manufacturing companies with addressing compliance issues. Traditionally, organizations have made safety data sheets available on bulletin boards in central locations. Often these papers go missing or fall off the bulletin board. Manufacturers can use ESS to avoid potential lawsuits by making SDS information readily available to employees without worrying that the information may have been tampered with.
An ESS solution that is difficult for employees to use or doesn't integrate with normal work processes will only add to the burdens of a workplace environment. This could result in additional costs due to duplicate or inaccurate employee information and the organization being noncompliant. This is why it's important for organizations to strategically introduce a new or upgraded ESS solution to reduce user-error and forced, manual entries – which can result in specialists having to make timely and costly adjustments and add to their to-do lists.
Through utilizing ESS solutions, organizations can improve communication and HR workflow by completing common tasks that are otherwise highly time-consuming. Employee self-service solutions allow HR and frontline managers to focus their attention on high-value tasks including enhancing organizational design and career development for employees with minimal interruptions.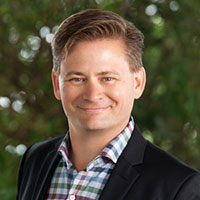 About the Author
Jeff Cronin, chief product officer at Ascentis, has more than 25 years of experience in delivering innovative product solutions to solve unique business challenges. Throughout his career, Cronin has assisted clients with improving their operations and field management through the application of SaaS technologies and processes. Under Jeff's leadership, his teams have led the launch of new and innovative solutions ranging from financial technology software for large organizations to cloud services targeting small and mid-sized businesses.